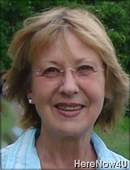 04.10.2007: Visit to the Monks
During the first week, I was free in the morning, and so I used the opportunity to visit the group of four monks in service at Seva Kendra Ladnun. Head of group is Muni Tarachanda ji who is master of Preksha Meditation, especially Preksha Therapy. Every Sunday, he delivers a spiritual lecture in Hindi at 09:15, and occasionally he is conducting Meditation Camps focused on Deep Breathing.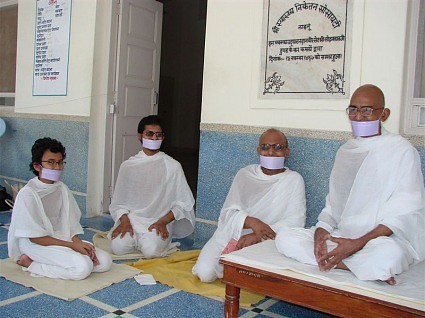 (from right) Munis: Tarachanda, Sumati, Devarya und Adithya Kumar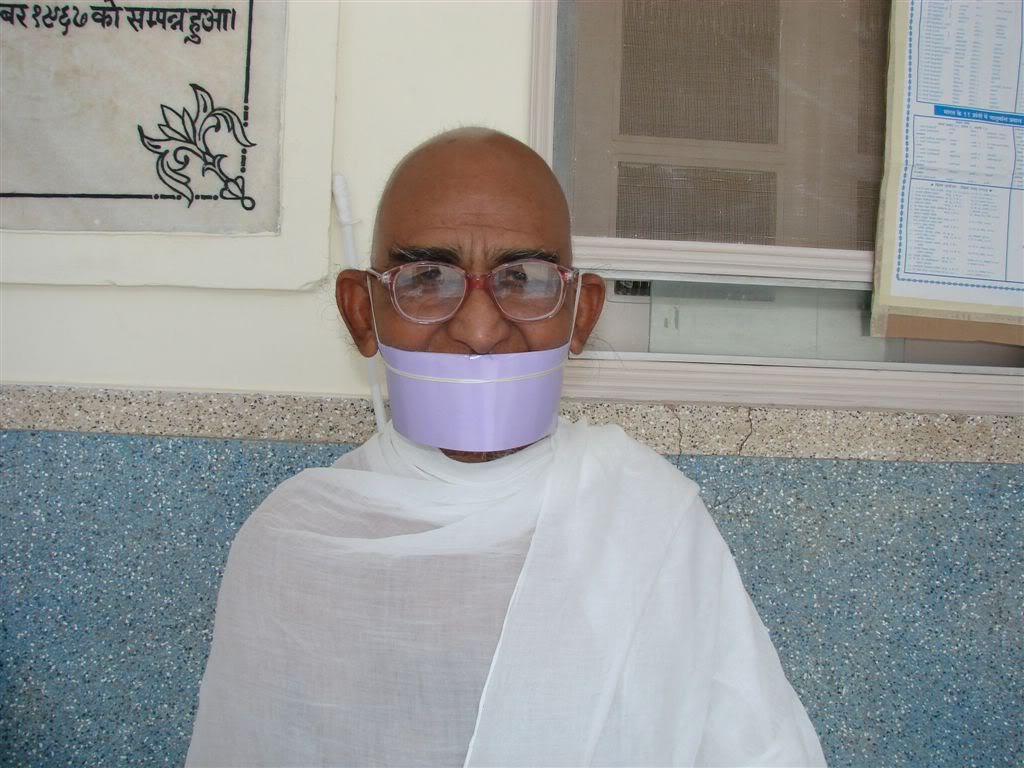 Muni Tarachanda Kumar, 76 years old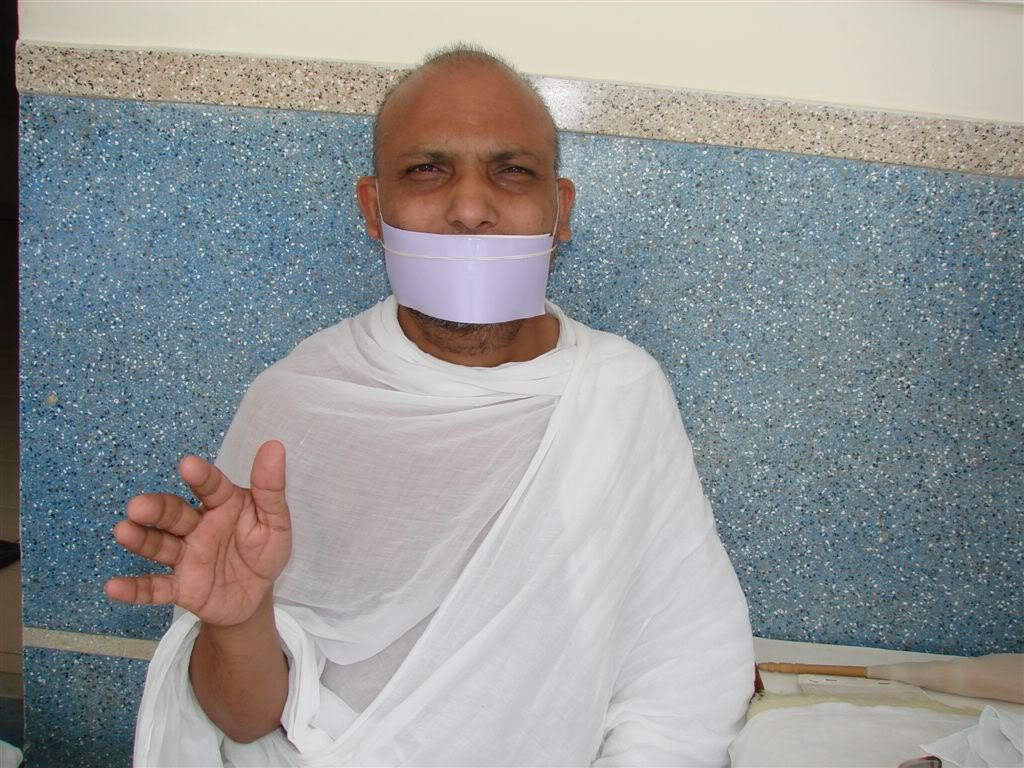 Muni Sumati Kumar, 43 years old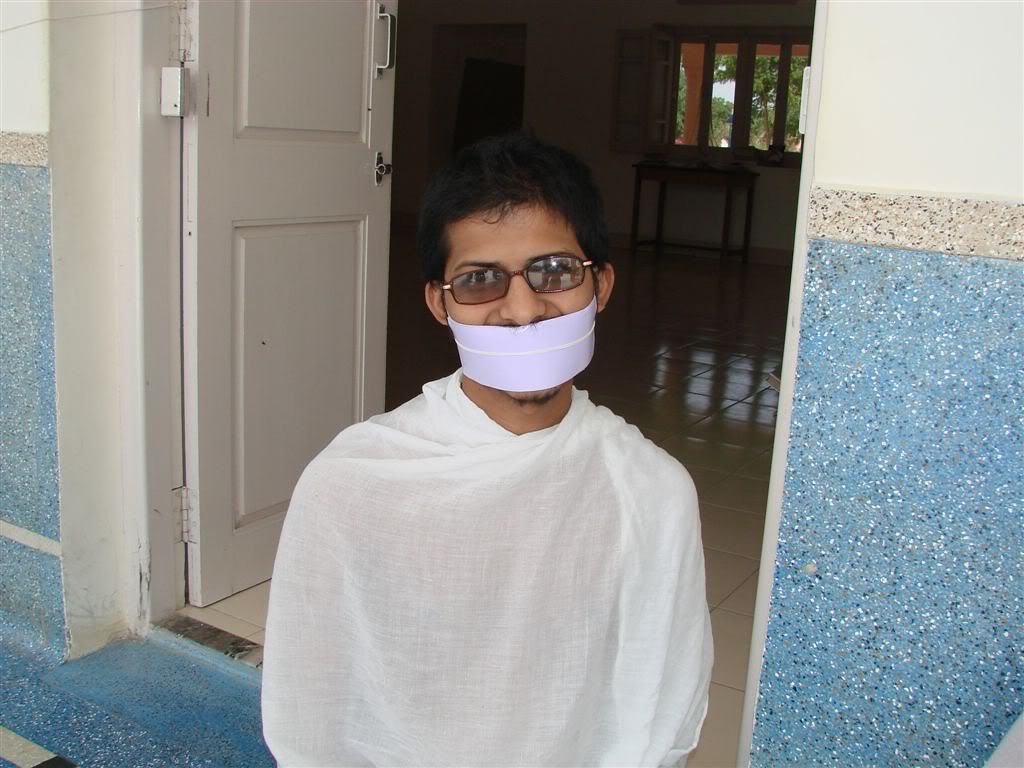 Muni Devarya Kumar, 25 years old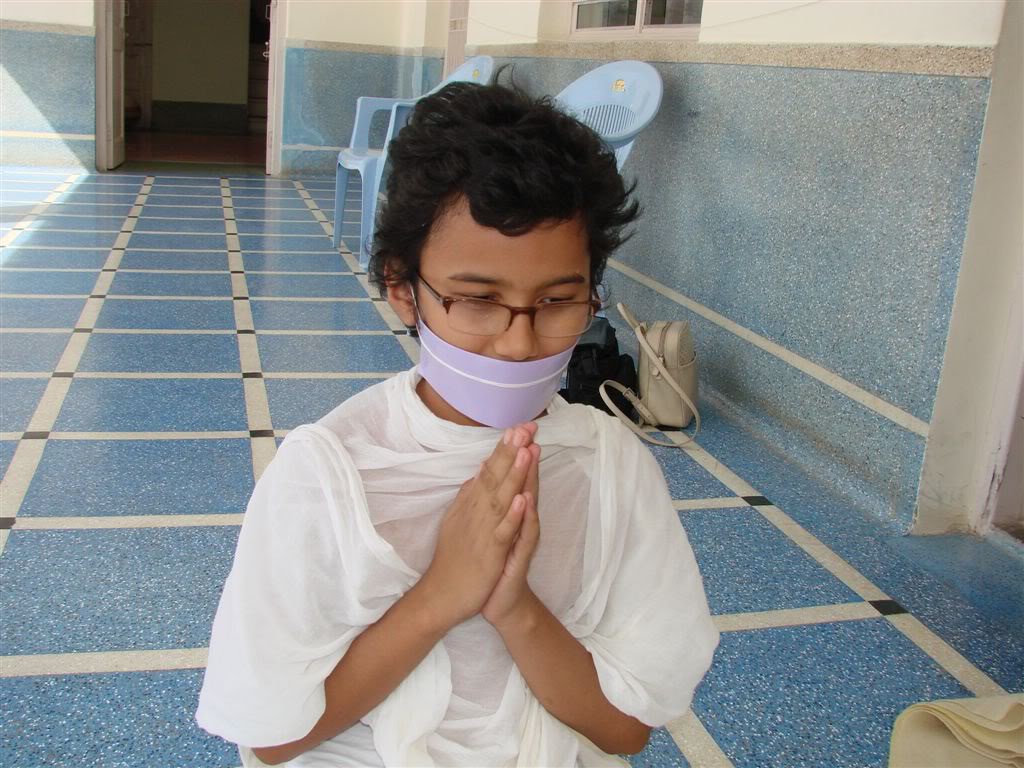 Muni Adithya Kumar, 13 years old
In May 2007, he initiated by order of H.H. Acharya Mahaprajna the youngest of his group, Muni Adithya Kumar at the age of hardly 13. Muni Adithya Kumar was initiated together with his father who took Saman Diksha and is now Saman Hans Pragya. Naturally, both are disciples of Acharya Mahaprajna.
Muni Tarachand holds self-restraint in high esteem and said that it is most important for those on the spiritual path. Through self-restraint, equanimity can be practised under all circumstances of life. Equanimity is the gateway for access to transcendental knowledge, which can only be achieved by a balanced and dispassionate mind. By applying the method of deep breathing, everyone even can practise this in day-to-day life. Muni Tarachand provides this kind of knowledge to the participants of his camps. When negative emotions are coming up, one should apply deep breathing, which stops the process of their upcoming.
Muni Sumati Kumarji does some literal work in Ladnun, Muni Devarya Kumarji continues his studies here, and Muni Adithya Kumarji completes his school education here. The Munis are not following the general courses, but receive individual lessons, especially prepared for them.
After Maryada Mahotsav they have marched from Mumbai to Ladnun, 1,500 km, daily about 25 km. It has taken two month. Muni Adithya Kumar yet was not with them, as he only was initiated after the group reached Ladnun.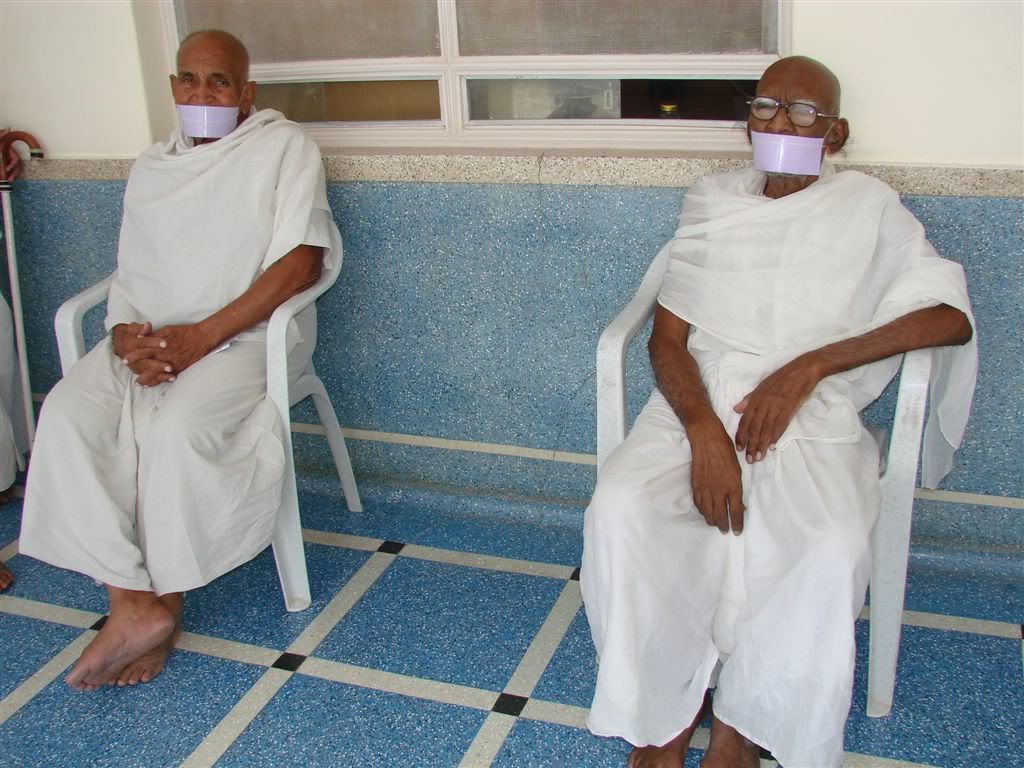 Munis Hiralal (l.) & Manumitra Kumar (r), both aged 83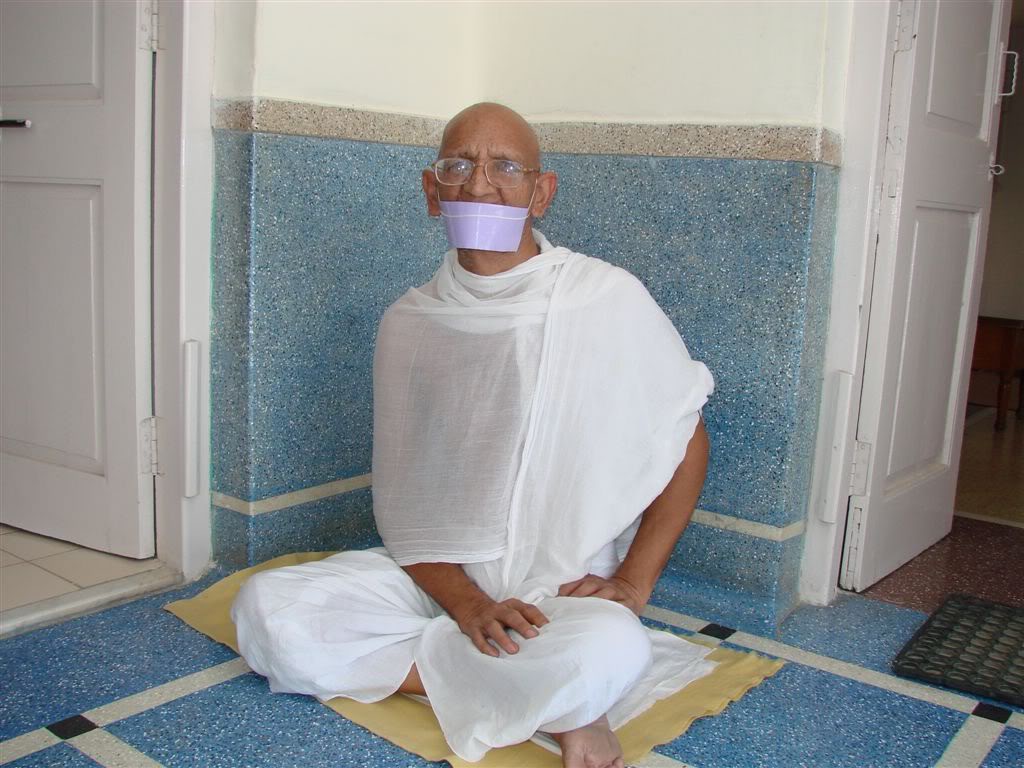 Muni Manas Kumar, 58 years
In spite of their age or progressing illness, the Munis are practising some austerities. Muni Manumitra Kumarji is fasting for two successive days during the whole year without water; Muni Hiralal Kumar holds four days, but not successively, of fast every month, and Muni Manas Kumar practices Ekasan three days a week. Actually, there are four monks in Ladnun Seva Kendra; the fourth was taking rest. All Munis are meditating a great part of the day.