Shri Chandranatha Swamy Basadi and Bahubali Sculpture at Dharmasthala
Dharmasthala is a small but well-known temple village on the banks of River Nethravathi in Belthangady taluk of Dakshina Kannada district in the state. This rustic hamlet is home to the famous Lord Manjunatha temple, where the deity of Shiva is worshipped in the form of Manjunatha. Dharmasthala is an outstanding example of religious tolerance, as it welcomes worshippers of all religions. It is unique in the fact that it has a Jain administration, while all the rituals are performed by Hindu priests. The place attracts around 10,000 pilgrims every day. The temple kitchen offers free food to all and there are guest houses for the people to stay.
1. History
The word "Dharma" traditionally means religion, ritual, duty, righteousness, and alms. It also implies justice, truthfulness, freedom from fear, faith, solace, fulfillment and peace.

Dharmasthala is the perfect embodiment of the word "Dharma" for it displays every shade of meaning with which the word is imbued. The greatness of Dharmasthala, however is the fact that it has added an active element to "Dharma", such that it touches the lives of people with a transformational directness that is unique.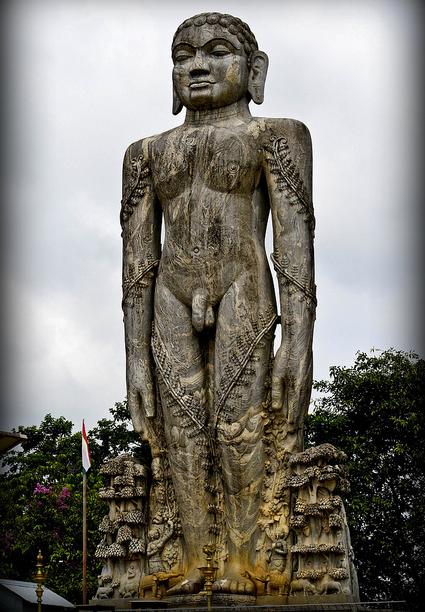 To those that come for worship, Dharmasthala represents religious tolerance wherein caste, creed and faith of pilgrims are no bars. For here, the Jain Theerthankara is worshipped on the same consecrated grounds as the native Daivas and Lord Manjunatha (Lord Shiva). The priests are Vaishnavite Brahmins and the guardian of the temple is Heggade, a Jain by faith. Altogether forming a confluence of faiths that harmonize in belief of the Omnipotent.

To those that come for justice, Dharmasthala is the scale that does not tip in favour of a lawyer's glib tongue. Here, without any legal formality or argument the Heggade dispenses justice, acting in the tradition of his ancestral role as the Heggade and representing the presiding deities.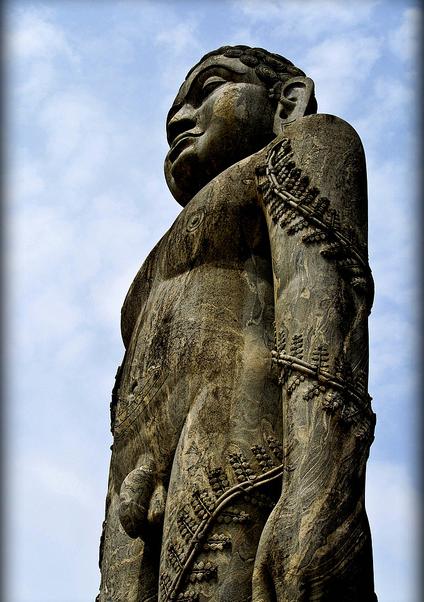 To those that come in need, Dharmasthala is an Oasis, where succour, solace and hope abound in the serenity of the temple and in the free hostelries that provide food and shelter.

And to those that come in curiosity, Dharmasthala is a miracle of paradoxes. Here different faiths co-exist in harmony just as traditions make room for experimental services, High or low, rich or poor, devout or atheist, at Dharmasthala all are equal.
2. The Legend Bahubali
The presence of Shri Bahubali in Dharmasthala is evidence of the religious tolerance and spirit of oneness that is the quintessence of Dharmasthala.The monolithic statue symbolises total detachment from the material world and the narrow boundary of "isms" that rend the fabric of co-existence.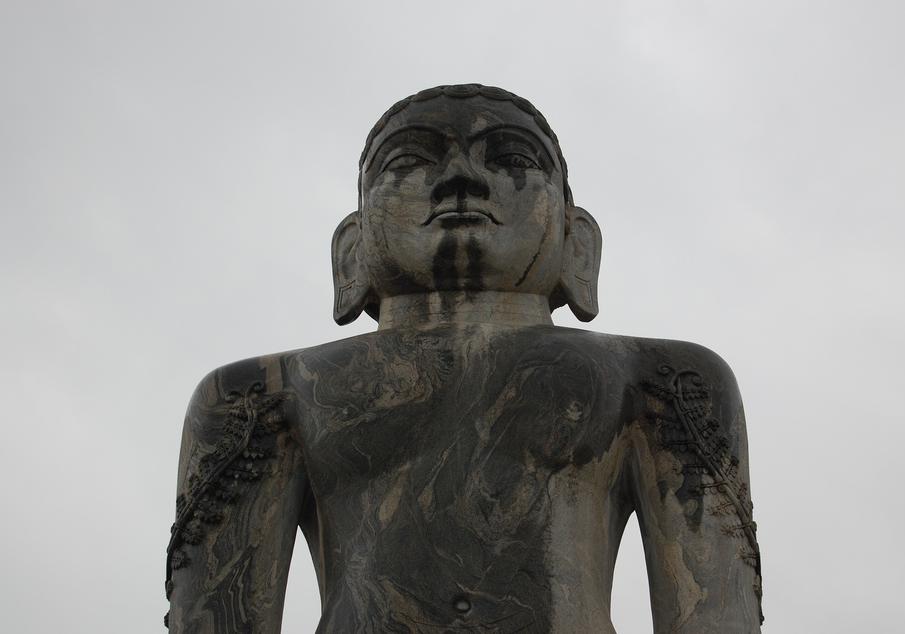 Bharatha and Bahubali were the sons of the first Jain Theerthankara, King of Rishabha. On his renunciation of the material world, the King gave Bharatha, his elder son, Ayodhya to rule. To Bhaubali he gave Podanapura. Bharata then acquired the celestial spinning Chakra Ratna, that empowered him to conquer the world.

With his chakra, Bharata set out to conquer the world and almost achieved total sovereignty over it. But when he returned to Ayodhya, the Chakra ceased to spin, indicating that there still was kingdom to be won. And that was Bahubali's Podanapura.

Realising this, Bharatha asked his younger brother Bahubali to accept his supremacy. Bahubali refused, thus infuriating Bharatha. To avoid a bloody war, the two brothers fought each other hand to hand. Bahubali vanquished his arrogant and acquisiting brother and would have killed him, when realization dawned on him suddenly.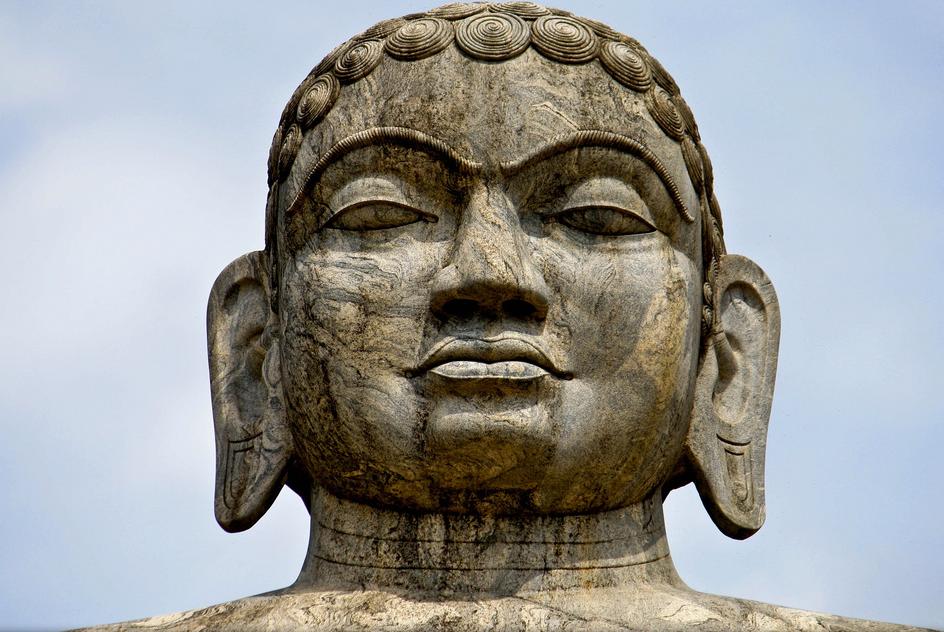 This realization brought disillusionment with the world of passion and greed. Bahubali thus handed over his kingdom to Bharatha and renounced the world assuming the role of Digambara to begin penance naked and standing until he gained enlightenment.

The stone sculpture of Lord Bahubali symbolises renunciation, self-control and subjugation of ego as the first step towards salvation. The naked (digambara) form of Bahubali represents the complete victory over earthly desires and needs that hamper spiritual ascent towards divinity.
3. The Installation of Bahubali at Dharmasthala
Under the aegies of Shri Ratnavarma Heggade, the famed sculptor Shri Renjala Gopal Shenoy began work on the statue of Lord Bahubali in 1967. The 39 foot high statue, carved from a single rock, with a pedestal of 13 feet was completed in 1970 at Karkala.

The devotion of Shri Shenoy to his mission was such that he vowed not to eat salt until the statue was completed. It was Shri Veerendra Heggade who conceived the plan to transport the gigantic monolith, weighing 170 tonnes from Karkala to Dharmasthala - a distance of 64 kilometers. Supported by great public enthusiasm and participation, the statue was transported on a trolley with 64 wheels, driven by three tractors of 250HP over treacherously winding roads.
On arrival at Dharmasthala, the delicate and difficult task of erecting the statue was taken up with great care, so as not to incur any damage. A task mode doubly difficult because of the religious sentiments attached to the statue. The installation was completed on December 25, 1975.

Under the benevolent guidance of 108 Shri Acharya Vidyanandji Maharaj, and with great pomp and reverence the Mahaprathishtapana was conducted on February 3, 1982, followed the next day by the Mahamasthakaabhisheka.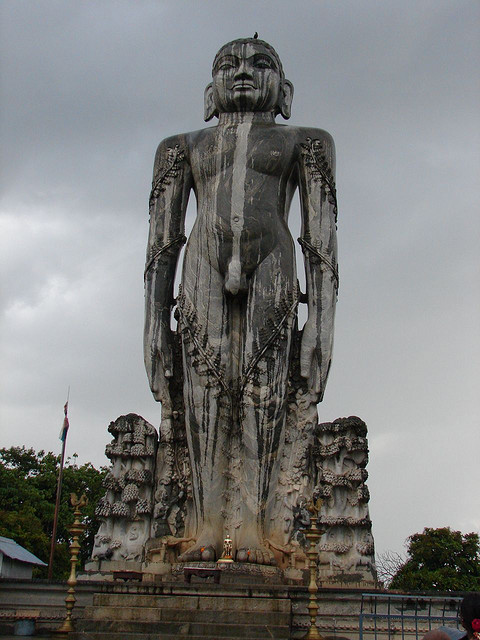 In February 1995, Dharmasthala once again played host to a grand spectacle, the first Mahamasthakaabhisheka of Lord Bahubali since Mahaprathistapana. The air reverbrated to the multitudinous chant of thousands of devotees as the giant monolithic statue of Lord Bahubali was bathed with milk, turmeric, chandana and ashwagandha.

This grand spectacle brought together many Jain Munis and people from all over the country in the common cause of prayer. And looking on, was Matushree Ratnamma, who, with Shri Ratnavarma Heggade, had cherished the fond dream and desire of installing Bahubali's statue at Dharmasthala.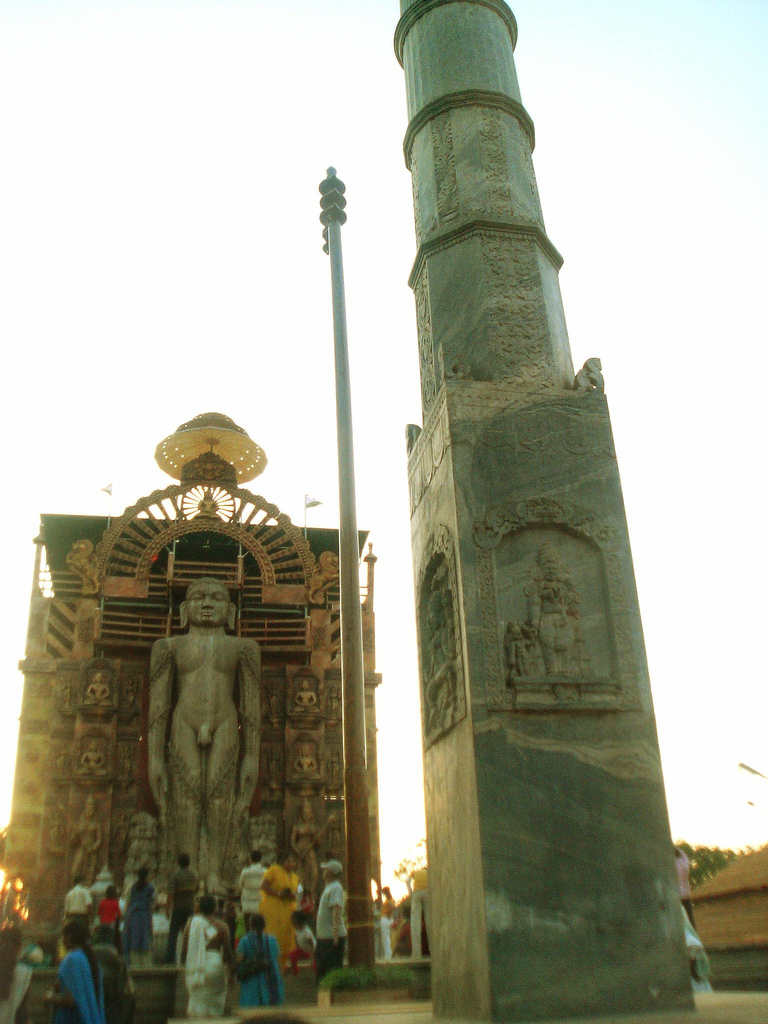 4. Chandranatha Basadi
Around five centuries ago, when Dharmasthala was known as "Kuduma", meaning where Charity is the primary objective, a Jain family of Birmanna Pergade lived in Nelyadi Beedu. He was the chieftain of the Jains in Kuduma. He along with his wife led a simple and pious life.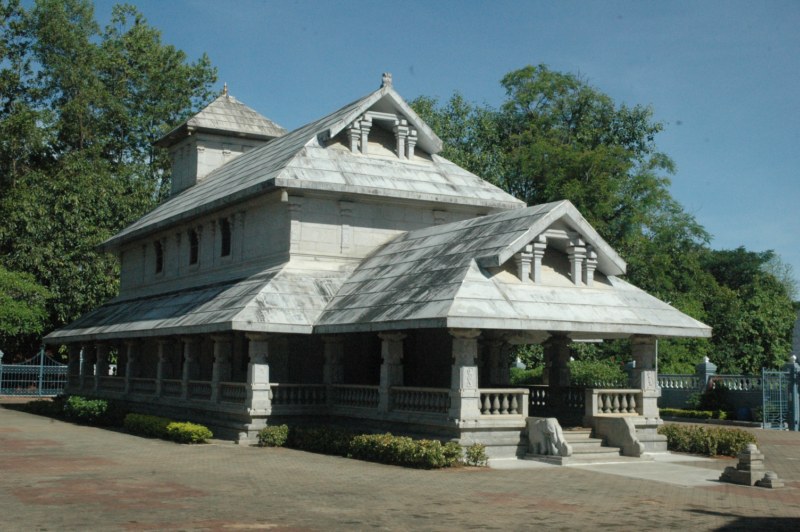 According to Legends, Nelyadi Beedu was the location, which was visited by the four Devathas or guardian of Dharma (Religion) considering it to be a seat for of flourishing Dharma. Birmanna Pergade and his wife Ammu Ballalthi were instructed by Devathas to propagate Dharma and offer free education, food and shelter to people of Nelyadi Beedu, which is still followed today.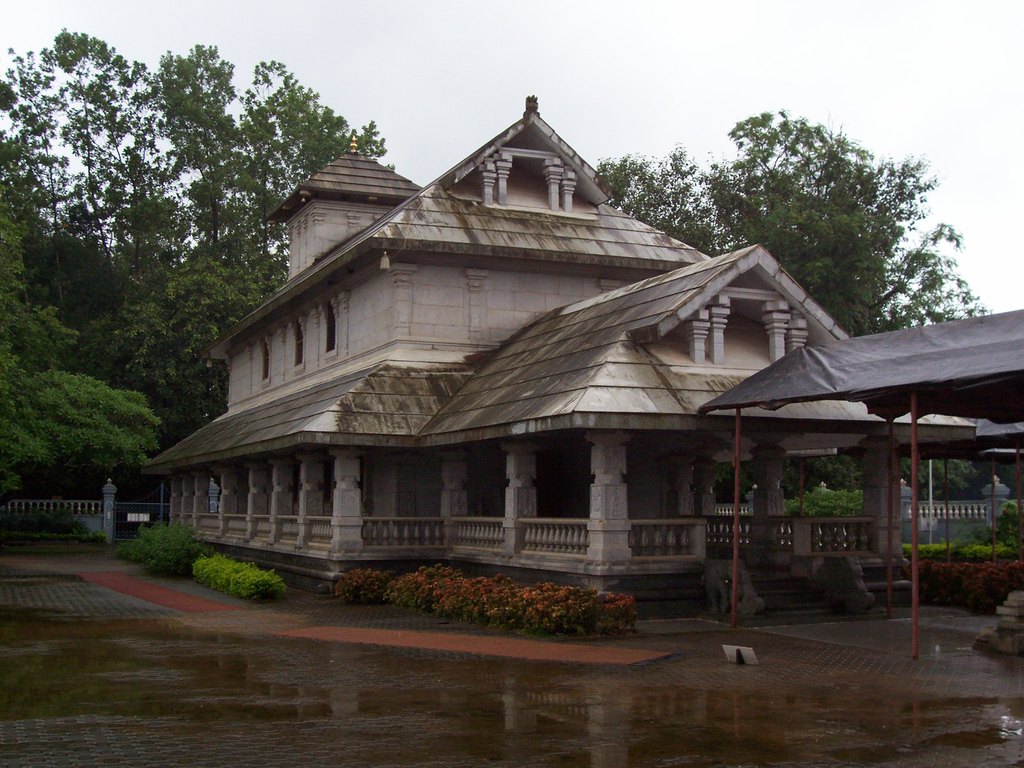 Adjacent to the Beedu, Shri Chandranatha Swamy Basadi, is a temple, which was established by Pergage and his family to offer puja. To this day, the shrine in this temple is worshipped, which is located on a small mound. This is also considered a holy shrine of Digambara. The tiled roof dwelling of Nelyadi Beedu, is dedicated to the four Devathas that has no idols.
5. Charukeerthi Bhattaraka Swami ji visiting Dharmasthala
Dedicating a Jain library of scriptural books at the local Chandranath Basadi, Charukeerthi Bhattaraka Swamiji in his benedictory address, told a devout gathering that if they removed dirty thoughts from the mind and cleaned it up, the Universal Light from God is bound to illuminate them in their lotus-like hearts of purity. The Jain Bhattaraka made it clear that what relief you get in the presence of an eternal God is far greater than that available in courts or hospitals. Where bodies and minds are treated for ill-health.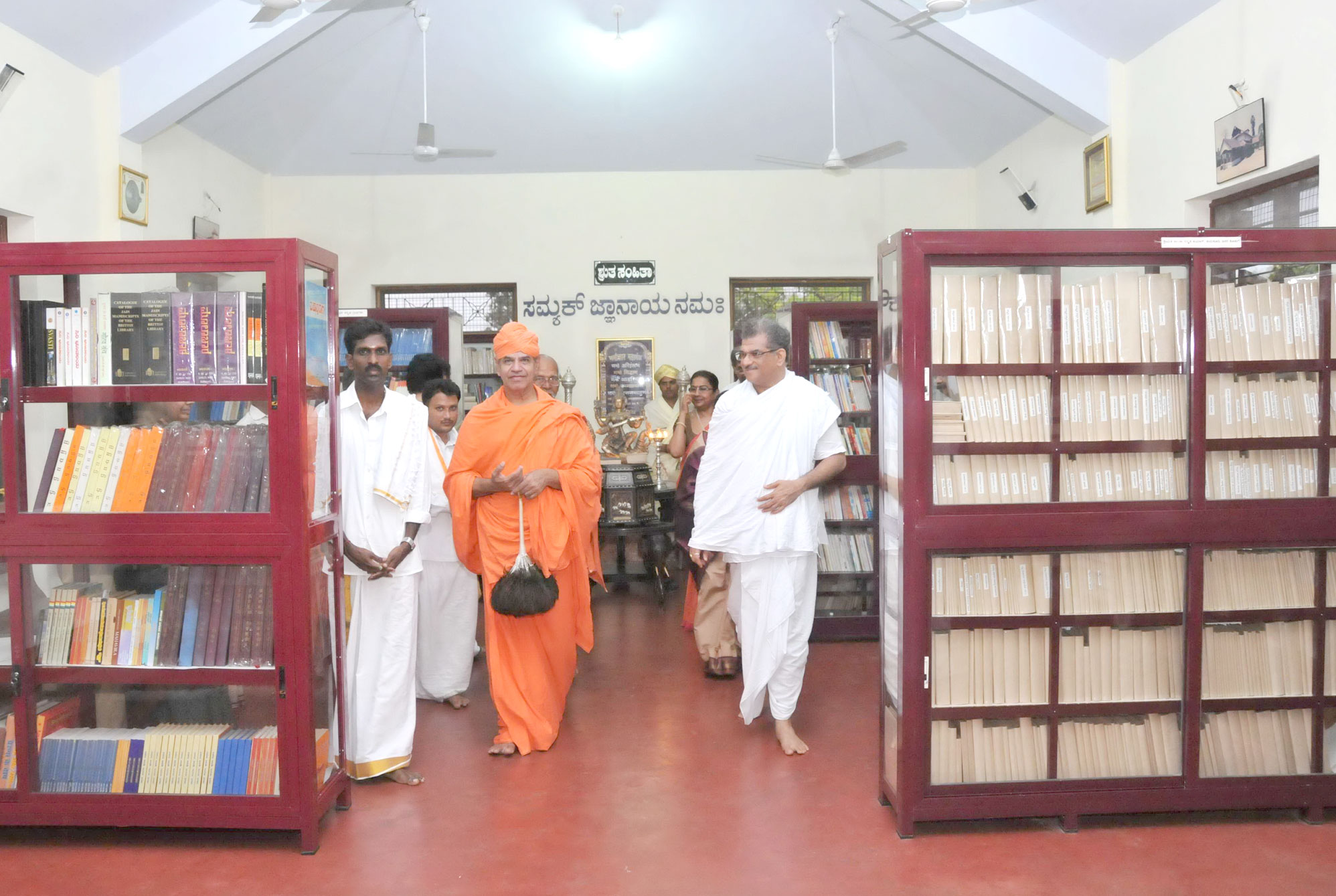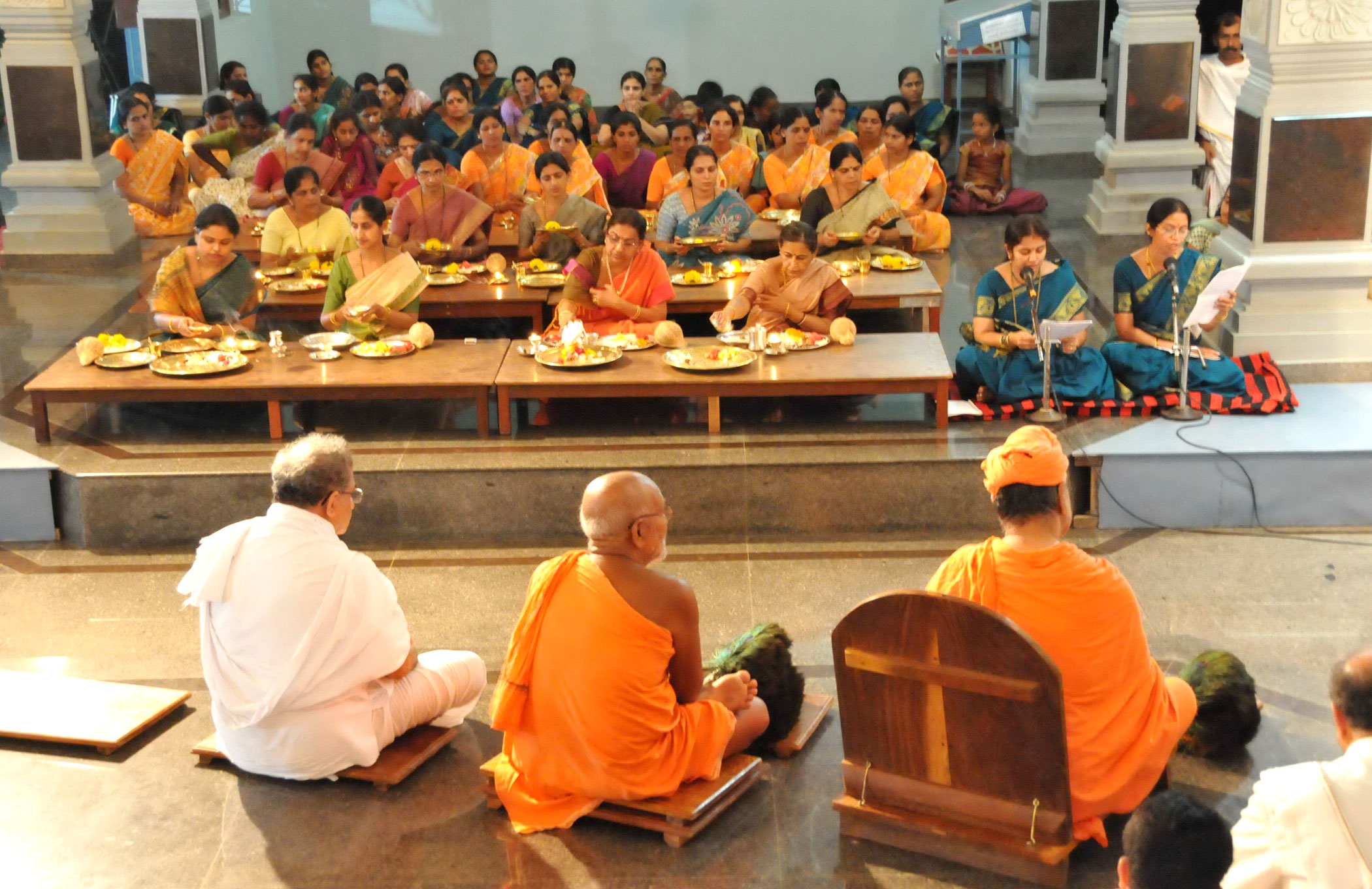 Knowledge is great, as it rectifies our manners, points to proper path, and gives us a new discriminatory power, which is the soul enlightenment. But what we get in schools these days, is only a belly full literacy, or a career in public life. What has come as traditional wisdom must never be neglected, he ruled. He said, moreover, that in Moodabidri, he would call 350 pundits on Jain Philosophy and conduct thinking sessions, and release a book in white of 40 volumes to study. Certificates were distributed to students and books were transferred to Basadis, on this holy occasion. He Swamiji blessed Dr. Heggade for his phenomenal contributions to people at this Universal Centre. Dr. V. Heggade Welcomed the august gathering of devotees.