Atma Vallabh Smarak Jain Mandir at Delhi
North of Delhi, at 20th km Karnal Road - being the first stretch of Highway No.l from Delhi to Amritsar - there stands, on the left of the road, the probably best-built Jaina temple of the 20th century. The foundation was laid in 1979. Resorting to the ancient art of Indian temple-building, no iron and steel was used for building material because of their limited life span. Thus, the architects and builders are confident that the structural components will last a thousand years and longer. The chosen stone is of a pleasing reddish colour.
The Mandir (temple) is dedicated to Vasupujya, the twelfth Tirthankara, in memory of the late Acharya Vijay Vallabh Suri (1870-1954) who is remembered and admired for his outstanding contributions in the fields of education, humanitarian reforms and religious tolerance. He was among the first supporters of Gandhi's nonviolent campaign for independence from British rule. Now his life-like bust (right) graces the grandiose auditorium of the new temple. An auditorium that symbolizes with its height of eighty-four feet (one foot for each year in the Acharya's life) the loftiness of Jaina teaching and spirituality.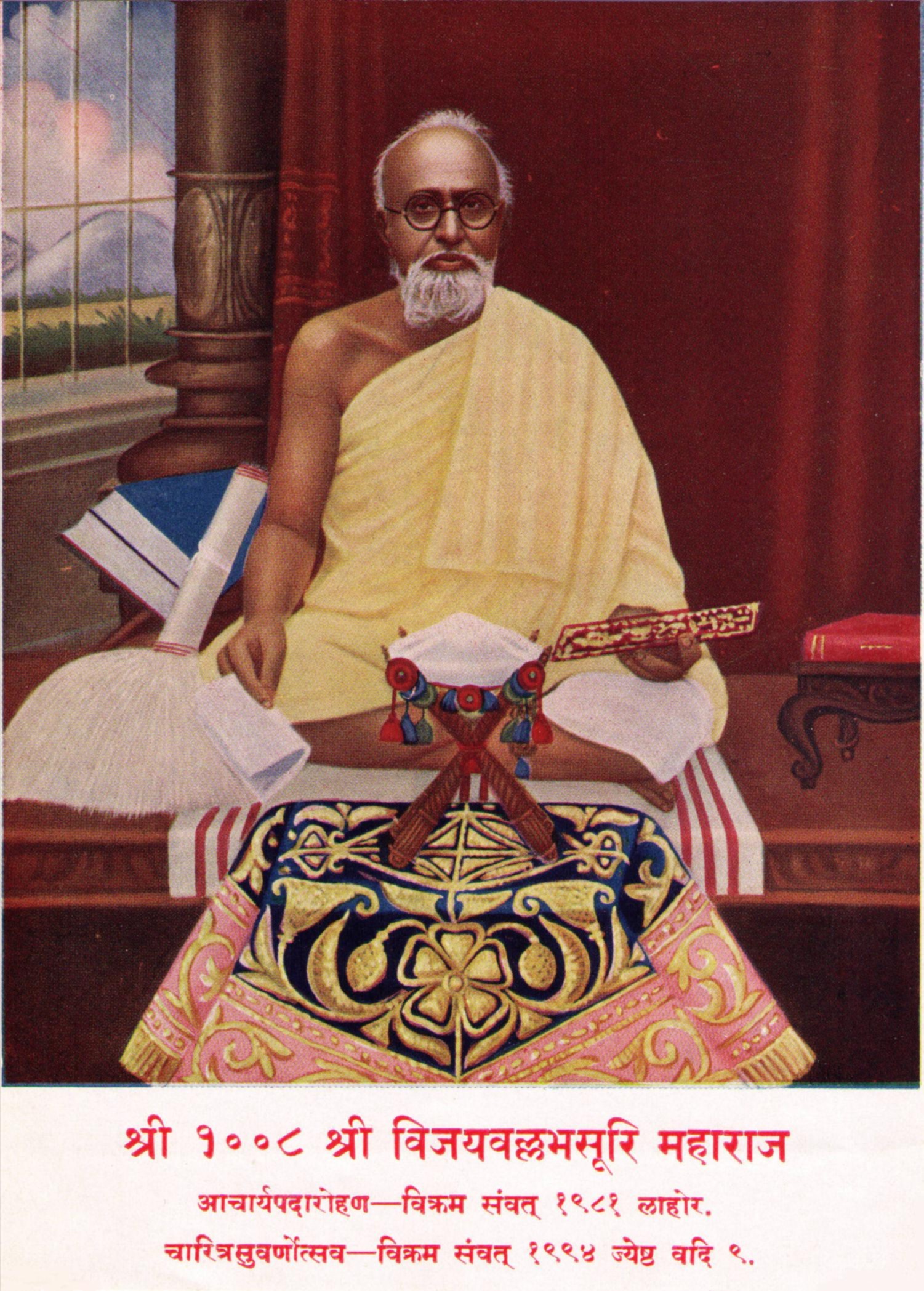 Acharya Vijay Vallabh Suri
It was a woman - a frequent occurrence in the long history of Jaina temple-building - the late Sadhvi Mrigavati (1926-86) who was the most active propagator behind the scheme of a memorial building to Acharya Vijay Vallabh Suri which is meant to be the nucleus of a 'centre for learning in every sense of the term'. Sadhvi Mrigavati passed away when the temple was still in the process of being built. To honour her, a samadhi (meditation) chapel was erected next to the small shrine dedicated to Padmavati Devi.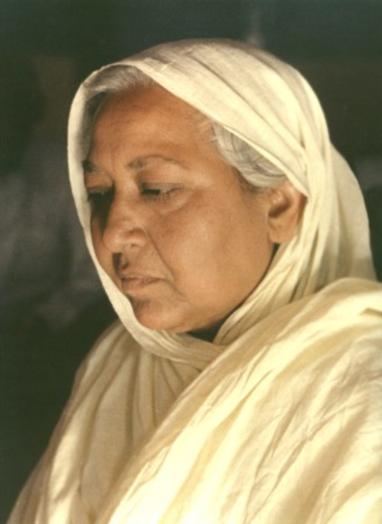 Jain Sadhvi Mrigavati Ji Maharaj (1982)
Features conducted in the center (since 1984 Bhogilal Leherchand Institute of Indology) comprise: research on Indology, with emphasis on Jainism; publication of relevant literature in different languages; research on science of nature cure, yoga and Indian medicine; a modern school for boys and girls with accent on character building and industrial training; education in arts and crafts of women of the nearby area, and provision of medical aid to the vicinity. A guest-house provides board and lodging to visitors, research scholars and students from within India and overseas.
---
Impressions from Atma Vallabh Smarak Jain Mandir