Peerless Pilgrimage
A new chapter is scripted in the history of religious, celebrated and historic place of Hastinapur on December 2, 2009, when the once extinct Ashtappad Teerth has again come into being. This colossal, historic and inimitable archetype of architecture - Ashtapad Teertha - was inaugurated by Shantidoot Gachhadhipati Acharya Srimad Vijay Nityanand Suriji at a grand function held at Hastinapur. As mentioned in Shasras, Ashtapad Teertha's replica is now in existence once again at Hastinapur. At the height of 151 feet, Ashtapad Teertha has four entrances. With 108 feet diameter, each of the eight padas is 108 feet high. The construction of this awesome, fascinating marvel of architecture - Ashtapad Teertha - will soon turn into a historic pilgrimage place.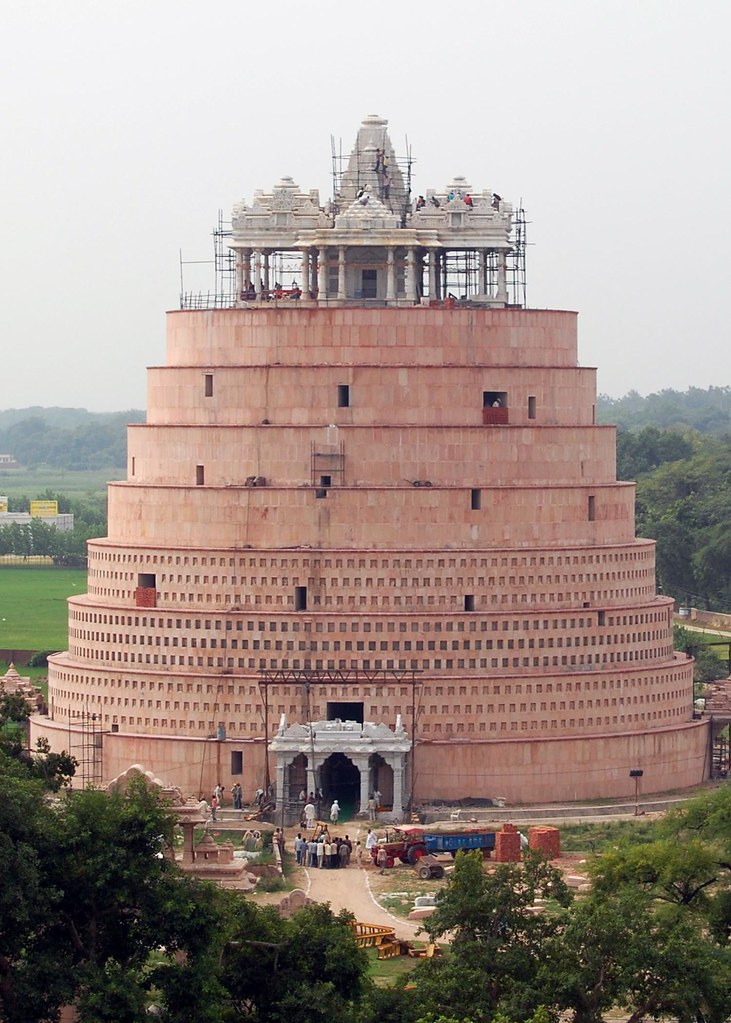 The nine-day-long grand inaugural function of Ashtapad Teertha was unique and exceptional in itself, with a variety of programmes pertaining to spiritualism and religion. Acharya Nityanand Suriji said that with the construction of this Teertha, not only a sense of co-existence, peace, unity in diversity, based on philosophy of Jainism, will be infused into the people, but Bharatiya culture and ethos will also be propagated.
It is worth mentioning that the construction of Ashtapad Teertha has been done with nerve-breaking, arduous, relentless hard work of twenty long years at a cost of about Rs 25 crore. Situated at a distance of 110 kilometer from Delhi, the importance of this historic place of Hastinapur will be enhanced with the construction of this pilgrimage place. Situated here are grand, imposing and marvellous temples of Digambar tradition of Jainism and also those of idol-worshippers.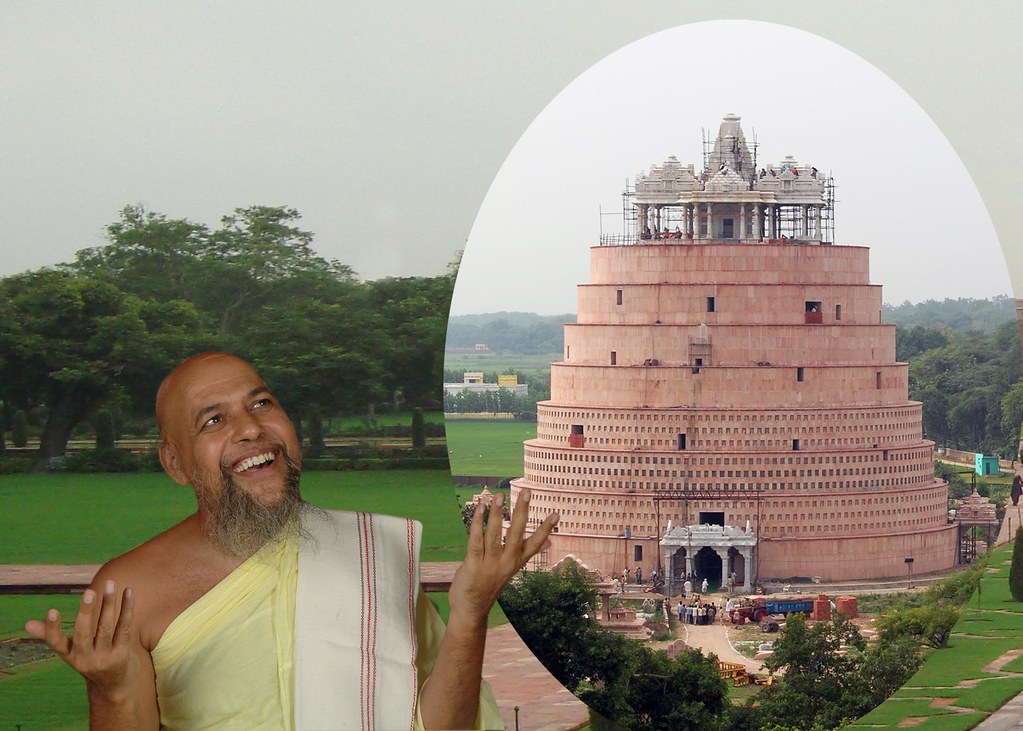 Legend has it that Ashtapad is situated somewhere among the snow-clad Himalayan peaks, about 168 miles north from Badrinath on the way to Mount Kailash. It is about seven miles from Mansarovar. Thousands of years ago the first Teerthankara Bhagwan Rishabhdev attained nirvana here. In his memory, his son Maharaja Bharat Chakravarti constructed a diamond-studded palace on Ashtapad Mountains. Twenty-four idols of Jain Teerthankars were installed in it. It is believed that Ashtapada got its name as there are eight steps to be climbed to reach the mountain.. A detailed description of Ashtapad can be found in Shatrujany Mahatmya Granth.
According to Shastras, 24th Tirthankar Bhagwan Mahavir Swami told his disciple Shri Gautam Swami that whoever undertakes pilgramage to Ashtapad, attains moksha. Hence, Shri Gautam Swami had undertaken pilgrimages to Ashtapada through his special powers. Siddhastavan Sutra has the description of the order in which the idols are found on the Ashtapad Mountains. They were installed in four rows of four, eight, ten and two. More description of Ashtapada Teertha is also given in Trishashti-shalakapurushchartra of Hemchandracharya.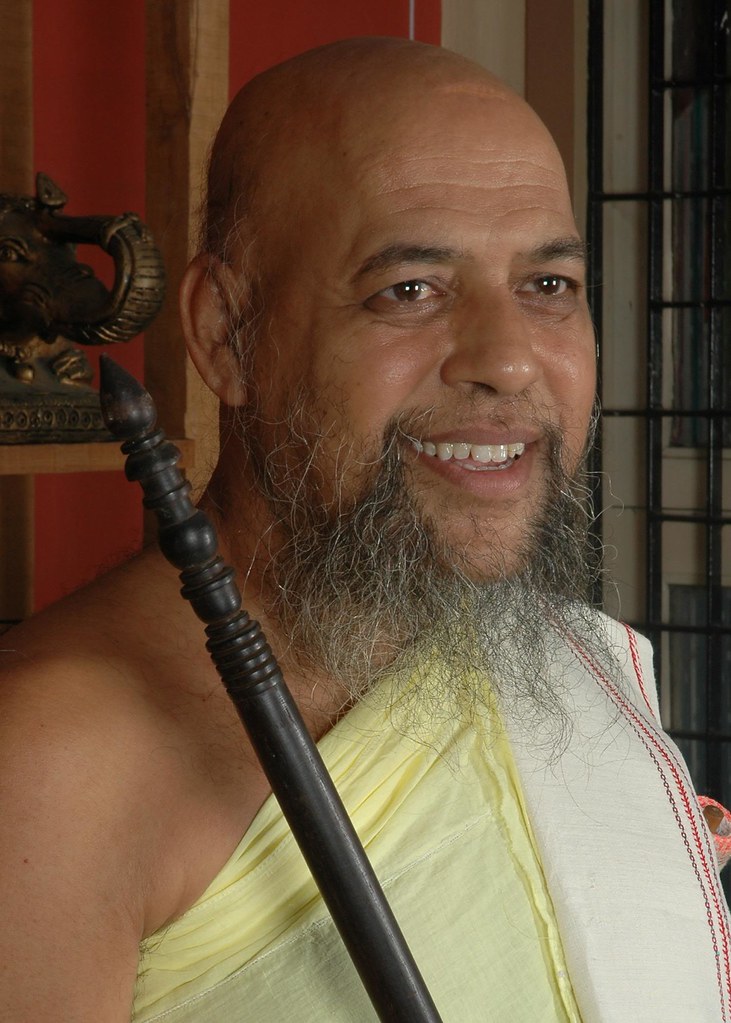 Acharya Srimad Nityanand Suri
The pious and historic Hastinapur assumes significance, as it is the birthplace of Bhagwan Rishabhdev. This is the pavitrbhoomi of 16th, 17th and 18th Teethankars, who took birth, diksha and jnan. This is also the punyabhoomi of 19th Teerthankar. Hastinapur is dharmabhoomi of 20th, 23rd and 24th (Bhagwan Mahavir) Teerthankars. Hastinapur was the capital of the Kauravas and the Pandvas in the times of the Mahabharat. This was the birthplace of six of the twelve Chakravartis beginning with Chakravarty Bharat. This is also the birthplace of Parashuram of the times of the Ramayana. In fact, words fail to describe the grandeur of this place, which is made holy by the births of great men and its land made pious by their touch. According to the Digambar sect, the great tradition of Rakshahandhan or Shravani Poonam started here. Thus according to the Jain traditions and history, many Tirthutaras, Chakravaratis, Great Sadhus, the Omniscient souls, ascetics, Shravakas and Shravikas are associated to this ancient and sacred land.