Ref:
Ahimsa and Veganism
by Prof. Gary L. Francione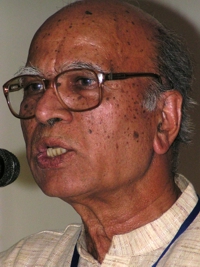 Professor Gary L.Francione has raised some very valid questions on practicing Jainism that should draw attention of all Jains. Non-violence is the foundation of Jain religion and must be strictly observed in all its aspects.
The food norms, life style, clothing and personal chores were traditionally determined in India by the principle of non-violence. Dairy products were allowed when cows were raised with love and respect, were fed cared well and were treated as a member of family, they were given the place of mother. The cows were allowed to feed their calves first and then the left over milk was collected (without coercion) for human consumption. Old cows were also provided equal care and were treated with same respect. It is because of this practice that monks, who even now do not accept dairy milk, accepted milk.
Jain philosophy advocates for review of practices periodically in the light of changed conditions. The dairy products in developed countries are generally obtained in factory farming conditions and are really not fit for consumption by Jains. The dairy products in other countries outside India also do not meet the non-violence requirements. Therefore all Jains living overseas should be vegan for adhering to the religious requirements.
The conditions in India have also changed but still are not that bad. The cows are mostly raised on personal basis and there are very few factory-farming dairies. Most of the dairies are run on cooperative basis, which collect milk from villages where cows are raised in humane conditions, although the rule of feeding the calves first is rarely followed. Slaughter of cows is cognizable offense in many states. There are also many cow houses (Goshalas) where cows are provided better living conditions and the urine and dung is used for producing manure and medicines. Hence Jains in India can remain vegetarian, veganism may not be essential. But if citizens and government do not take proper care the conditions in India also may change when veganism must replace vegetarianism.
Use of leather and silk is prohibited for Jains. Coarse wool from sheep usually does not involve violence (at least in India) and is permitted. Use of fine wool is avoided. However, strict followers do not use woolen garments too. People living in cold countries may find it difficult to live without woolens but they should also try to use non-leather and non-woolen garments, which are available in plenty now.
Narayan L. Kachhara