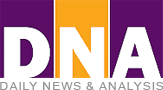 Daily News & Analysis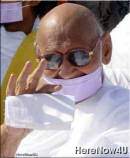 Lord Mahavira gave a principle for rousing self-awareness: 'weigh all living beings with your pair of scales'. By practising this principle we generate compassion. If pain is unfavourable for us, it is equally unfavourable for others.

Robbing others of their bread is bad because I do not like my bread being robbed. By balancing the two scales we refine our disposition and the ego is curbed. If I had been alone in the world, the world would have been mine ― my ego would have expanded. But the world is peopled by countless others like me ― this thought puts a curb on my ego, limits it within well-defined confines.

Practice is essential for bringing about a change. Practice is a long-term process; one cannot expect transformation in a short time. Changing an attitude and developing another does take a long time. Maharshi Patanjali has rightly exhorted ― practice, changing traits acquired over a long period. Following such practice we can succeed in removing the disposition of cruelty and restoring the disposition and compassion.

Schumaker's book entitled Small is Beautiful talks about a Scottish company that experimented with distributive justice which yielded positive results. Cruelty in society is likely to decrease if the principles of distributive justice and worker participation in management are practiced.

Does it not encourage violence when a man earns huge profits and squanders millions just on an ordinary celebration? Human relations can certainly be improved if the principle of distributive justice is practiced in society.

It is likely that transformation may come about if we adopt and practise social change and spiritual experiments and be aware of the consequences of violence. Violence is constantly increasing and man feels insecure wherever he may be. Millions are being spent on providing security to a single individual.

It is frightening to imagine a time when each individual throughout the country may need commandoes for personal security. Who will then remain secure and who will provide security to others? If serious thought is not given to this problem and appropriate and timely measures are not taken, no one should be surprised to see the law of the jungle prevail in society.

To avoid such a frightening eventuality we should act wisely and learn to eschew disproportionate and unjust conjumption denying others their share and as a result making them a frustrated lot.

Bearing all these in mind, one concludes that the solution lies in adopting the principles of Anuvrat and following the exercises of Preksha Dhyan. It is therefore imperative that steps are taken with a view to ensuring a bright future for humanity and a life led with sublime human qualities.