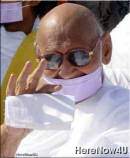 Daily Excelsior
SUNDAY, June 1, 2008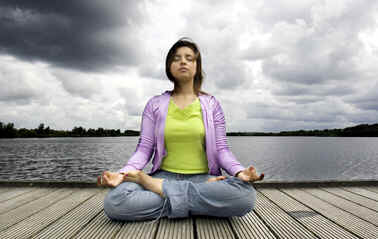 Self-purification goes further than self-control. In fact, without self-purification self-control can never be complete. Self-control has its limits. Self-purification is necessary for changing one's habit and to wholly transform one's character and personality. It is not a matter of mere change of direction, but a complete transmutation.
But what is self-purification and what are its principles? The spiritual practitioners and self-realized souls made many important discoveries in this sphere and fortunately these were preserved and are available to us today.
The first step is kayotsarga. Kayotsarga means - total relaxation of the body. Through it, old habits are changed, refined.
The sadhak resolutely says to himself:" I practice kayotsarga to purify or sublimate an undesirable habit or disposition to undertake penance, to cleanse and purify the heart, to heal up the wound inflicted by addiction to remove the thorn thereof and to annihilate the sinful atoms of attachment and illusion, and of karma, which, on account of bad habits, permeate the body and the mind from all sides."
Kayotsarga ('Self-awareness by relaxation') removes all ills, purifies character. He who does not know the technique of kayotsarga cannot change his nature.
The specialists of self-hypnotism have enumerated four canons. The first canon is: "auto-relaxation". It means self-relaxation. It is the very process of kayotsarga. Without the technique of kayotsarga the process of changing one's habit is not completed. Whether it is the matter of changing one's disposition or curing a disease, the first essential step is kayotsarga.
The second axiom of changing one's disposition is - "self analysis" - anupreksha. We must analyze the habit, the disposition that we want to change. One has to practise anupreksha - self-observation and self-analysis. Self-analysis is the second rule of hypnotism. The second rule of the technique of kayotsarga is - anupreksha. Both run parallel to each other.
The third axiom of kayotsarga is - discretion, judgment. The sadhak says to himself:" I can renounce anger, because I am not anger. Anger is not my nature. Had anger been my nature, I could never renounce it. No man can get away from his real nature.
Contemplating, thus, he arrives at judgment, wisdom - "I am not anger and anger is not my nature."
There are three ways by which change of nature may be wrought - kayotsarga, anupreksha and wisdom.
When the sadhak comes to realize that anger is not his nature that he is not anger, he attains clear knowledge. With clarity, the feet begin to advance of themselves along the right path.
Lord Mahavira said: 'Above all, one must have clear knowledge.' There is a dictum of hypnotism - "Knowledge is power. With clear knowledge, you can do what you will and you know how to do it."
The fourth principle underlying change of nature is - meditation. Focus your attention on the Centre of Intuition located in the middle of the eyebrows. This is the centre of inner knowledge, the centre of intuition and right vision. All inner knowledge manifests itself through this centre. When attention is focused on the Centre of Intuition, it is easier to communicate with the unconscious. According to psychology, what only touches our gross, superficial mind is not very effective; it cannot change our personality. However, when we meditate on the Centre of Intuition, our resolve is communicated to the inner mind; it reaches the system of psychic colors (leshya) and that of psychic expression (adhyavasaya). Change begins to transpire. Meditation on the Centre of Intuition is the fourth step.
The fifth step in the process of self-transformation is - refuge. We must seek refuge. This talk of seeking refuge does not seem to agree with the modern doctrine of self-hypnosis. Self- relaxation, self-analysis and autosuggestion seem to be quite in order there; also self-awareness. But the talk of seeking refuge strikes an incongruous note.
Nevertheless, the maxim of seeking refuge is a very important one. The question arises as to where and in whom do we seek refuge. There is no need to seek refuge in another; we must seek refuge in our own powers, or we may seek refuge in that which is possessed of infinite knowledge, infinite intuition, infinite bliss and infinite energy. We have to seek refuge where all these four infinities are manifested, where the seeds of all these have sprouted, grown, flowered and fructified. We do not have to seek refuge in a particular individual; rather we have to find refuge in this four-fold infinity. With the attainment of this refuge, a great subtle power is developed in a man. It produces strong electrical vibrations and the process of transformation begins...