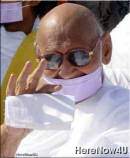 Special Message On Mahavir Jayanti
One aspect of celebrating Mahavir Jayanti is to remember one of the greatest souls whose teachings on Non-violence, Non-possession and Anekant (a multidimensional philosophy of Non-absolutism) are unique throughout the world. Lord Mahavira observed, experienced and realized that deliberation on cause of violence is incomplete without deliberation on possession. Thinking on Non-possession is essential for thinking on Non-violence. We want to change action and outcome but with less emphasis on cause of action. Success eludes us in such attempts. Violence is an effect, its cause is possession.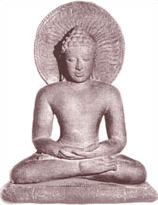 Violence is on increase in present day world. It's reason lies in attachment to material objects. Attachment is basic feature of possession. Lord Mahavira said "one can not absolve of attachment without relinquishing the lust for attachment and Non-Violence can not decline without relinquishing attachment."
Present age is materialistic. Present trend is to have limitless products and Mahavira's teaching is - "Limit the consumption of material objects". Lord Mahavira visualized and explained material objects and lust for material on the basis of Anekant philosophy. No living being can give up the material objects totally, but no society can experience the decline in violence through limitless use of resources.
Another aspect of celebrating Mahavir Jayanti is to remember him and pay obeisance to him but it is experienced that his principles of Non-Violence, Non-possession and Anekant find less time for sincere thinking and implementation to solve the problems of present world. We should strive through sincere efforts to strike a balance between two aspects. The fittest and successful celebration of Mahavir Jayanti can be possible by solving the present age problems by Non-violence, Non-possession and Anekant.
| | | |
| --- | --- | --- |
| Mahavir Jayanti 2008 Message of Acharya Mahaprajna | | 19:19 |