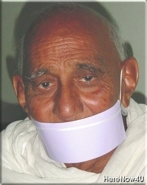 Lifetime
Passed away:
19.01.2011, 12:30 IST
About
Muni Dulheraj [ Dulaharaj ] was very close to Acharya Mahaprajna.
He was engaged in the editing of Acharya Mahaprajna's writings. For a rather long period it seemed both of them used every free minute for transforming truth into literature.
In 2010 he presented his newly edited Agam Uvasagdasao to Acharya Mahashraman at Sardarsahar in wheelchair.
He left his body on 19.01.2011, 12:30 IST at Sri Dungargarh.