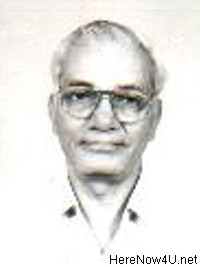 Lifetime
Born:
1938
Contact
E-Mail:
About
Dr. Jeoraj Jain, born in 1938, is a Gold-medalist of Rajasthan University. He obtained the degree 'Doctor of Engineering' (Dr.-Ing.) from Germany in 1968, for his research work in Welding Engineering.
After working with Tata Motors Ltd for 21 years, he worked as Technical and Investment Consultant for 12 years in the areas of Training and Stock Market. He is a recipient of National Award in Fabrication Technology. He has several Technical papers to his credit.
He has been engaged in multi-disciplinary Research work on the Structure and Quality of WATER since 2002. He is the author of a bi-lingual book on Water, which also contains the results of his theoretical as well as experimental research work. "A Theory of Life without DNA and RNA" and a Theory to explain the mechanism of Characterization of water have been propounded by him in 2010 & 2012.
At present he is studying the distribution of various forms and types of Living-beings and Non-living things in the Universe.