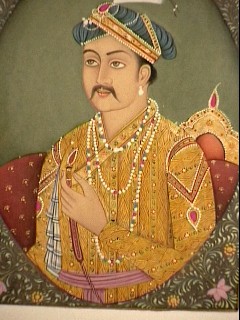 Lifetime
Born:
15. 10. 1542
Passed away:
27. 10. 1605
About
Jalaluddin Muhammad Akbar, also known as
Akbar the great
was the third Mughal Emperor. Along with Ashoka he is considered the most importand ruler in the history of India
He was of Timurid descend (son of Humayun and grandson of Babur, who founded the Mughal dynasty in India). As a Muslim ruler he supported the religious tolerance in India and according to some Jaina legends he also was engaged in Jainism.