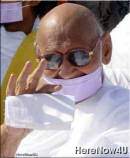 "It is my sincere feeling that in absence of right or balanced economic system, no justice can be meted out to those three hundred million strong poor people who are reeling under pathetic conditions of hunger and poverty. The problems of hunger and unemployment related with such colossal multitude cannot be eradicated through the present lopsided economic system, I believe. The present day economists opine that the establishment of large and massive industries will remove unemployment and hunger, but I doubt.
Hereby I want to make an earnest appeal to the great economists, elite citizen and sincere social thinkers to ponder seriously over the issue and evolve such an alternative to the prevalent system which can, without arresting the growth of large industries and modern technology, mitigate hunger, poverty and unemployment of the poor masses through encouraging efficiently and extensively the growth and development of small and viable enterprises and self employment projects throughout the country, specially in rural, backward and tribal areas. I am sure this would subsequently dimnish the heinous activities of violence and cruelty in the form of crimes, extremist, activities, terrorism etc. I know it is a very difficult task but I believe that it is not utopian idea.
May I hope that this hearty voice of mine --- a pathetic cry of a saintly heart ---- would awaken the element of compassion, which I believe, remain ever existent (through dormant) in every human soul? Let the experts exhibit their true expertise.
Anticipating timely response from all with a human heart."