In different parts of India different terms are used for "temple":
Basadi, Basti
Derasar
Mandir
Tonk
---
Source for All India Jain Temple & Dharmshala:
Alphabetical & sorted by Indian States
---
About:
Though the Jainas do not worship any transcendental God and are supposed to be atheistic, they have constructed magnificent temples and have evolved a complex set of rituals. Purifying the soul through meditation and asceticism, trying to put an end to all misery and attaining the highest liberation or nirvana is the aim of all human existence. This goal has been attained by the Tirthankaras. To meditate on this being and his qualities in order to advance on the path of purification of the soul and attainment of nirvana, Jainas visit temples where the images of such Tirthankaras are installed. Jainas do not worship Gods to seek their grace for material prosperity. Their temples are administered by foundations consisting of members known for their patronizing religious activity. Some Jaina temples belong to the Shvetambara sect and others to the Digambaras. Some are patronized by a certain Jaina caste or regional group but all temples are open for worship to all members of the community. Large Jaina foundations have established and run Dharmashalas, rest houses, schools, libraries, colleges, research institutions, publishing houses, students, hostels, veterinary hospitals, etc. Many temples own precious jewellery, silver chariots and other expensive objects used for worship and rituals.
---
Jain religious monuments are among the oldest and most ornate edifices erected in India. In the Kushan period (1st-3rd centuries) some of the largest and finest Jain stupas were built at Mathura, the great commercial and artistic centre of northern India. A number of surviving architectural segments and sculptural images, most carved from Mathura's distinctive mottled red sandstone, once adorned the region's temples and stupas.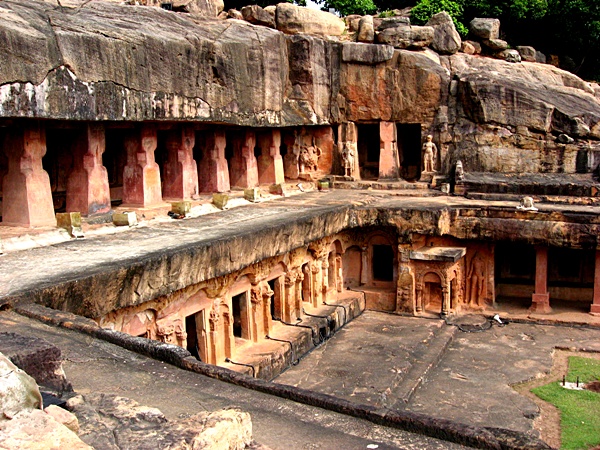 Early Jain cave-temples at Udayagiri
In later centuries the Jain community was responsible for commissioning some of India's most lavish temples, both rock-cut and free-standing. The most famous of all Jain monuments are the spectacular white marble temples at Mount Abu, a pilgrimage site in southern Rajasthan.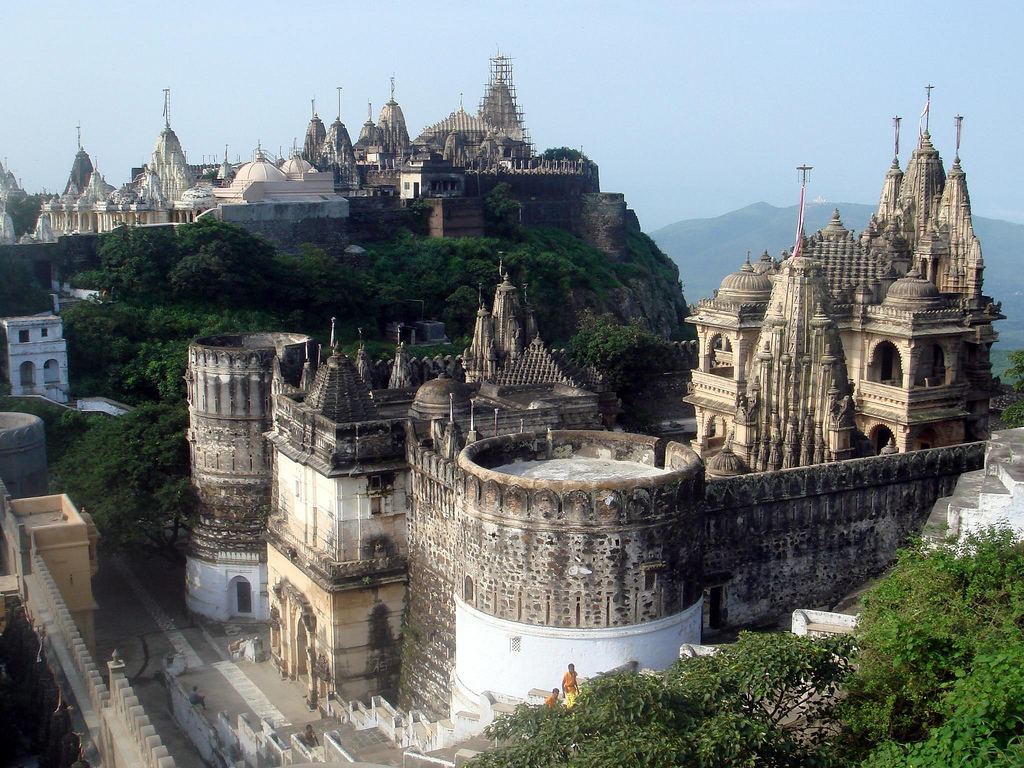 Jain temple architecture of Northern India: Jain temples on Mt. Shatrunjaya, near Palitana, Gujarat.
Other sacred mountain sites graced with imposing temples include Ranakpur in Rajasthan, Girnar and Satrunjaya (near Palitana) in Gujarat, Sammeda in Bihar, Shravanabelgola and Basadis at Karkala and Varanga in Karnataka. These architectural complexes represent the epitome of the Jain medieval temple tradition.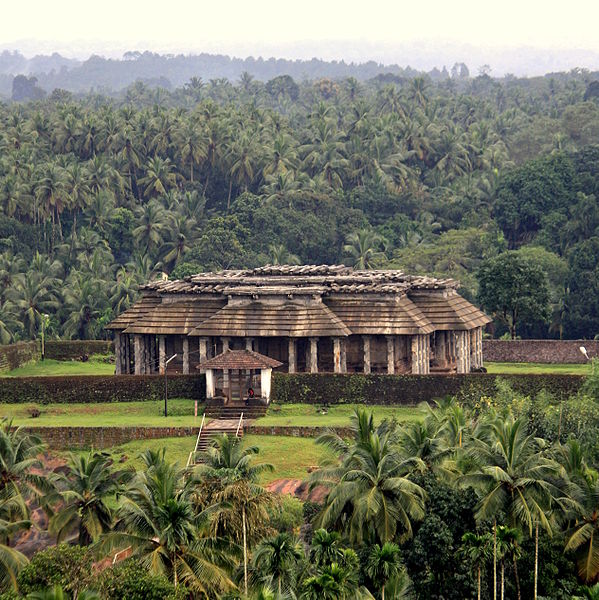 Jain temple architecture of South India: Jain Basadi at Karkala, Karnataka.