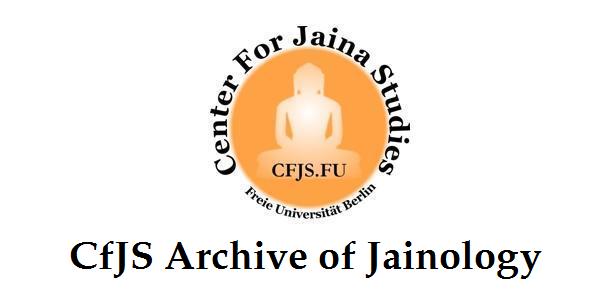 ---
The essay was published in Berliner Indologische Studien No. 2. 1986, pp. 133-174.
---
§ 22. Abbreviations
An explanation of the terms used by us will be found in Chapter 1 of JID (deviations from JID are kept to a minimum). References consisting merely of the title abbreviation and a figure refer always to reproductions as numbered in the relevant publication. In the case of JID, reference is generally made to the photo alone: e.g. "JID 8", "JID 8A" etc. (and not "Image No. 1" or "No. 1"). However, in many cases reference is also made to images ("No. 1" etc.) and to their location; such data will become clear in connection with Chapter 3 and §§ 330-31 of JID. Sometimes, we use the abbreviation "AJI" for the present essay (instead of infra etc.). "Neg." refers to our own collection (Deogarh photos if not stated otherwise).

| | |
| --- | --- |
| Asher, East. | F.M. Asher, The Art of Eastern India, 300-800. University of Minnesota Press 1980. [it seems that the characterization of individual Jinas played a greater part in Eastern India than elsewhere]. |
| BIS | Berliner Indologische Studien. |
| Bruhn, Āc. | K. Bruhn, "The ācārya motif at Deogarh", in: Deyadharma (Dr. D.C. Sircar Comm. Vol.). Delhi 1986, pp.179-187. |
| Chandra, Al. | Pramod Chandra, Stone Sculpture in the Allahabad Museum. American Institute of Indian Studies, Poona (Preface 1970). |
| Ghosh, JAA | A. Ghosh, Jaina Art and Architecture, vols. I-III. Delhi 1974-75. See especially Ch. 14-16. |
| IJI | K. Bruhn, "The identification of Jina images", in: BIS 1.1985, pp.149-175. |
| JID | K. Bruhn, The Jina-Images of Deogarh. Leiden 1969. |
| Meister, Gw. | M.W. Meister, "Āma, Amrol, and Jainism in Gwalior Fort", in: Journal Or. Inst. Baroda 22.3 (March 1973), pp.354-58. |
| Mohapatra, Or. | R.P. Mohapatra, Jaina Monuments of Orissa, Delhi 1984. |
| Shah, Ak. | U.P. Shah, Akota Bronzes. Bombay 1959. |
| Style... | We now say "Early-Medieval Style and Medieval Style" instead of "E.-M. Style and High-Relief Style". See JID § 333 and IJI § 4, first para. |
| Tiwari, El. | M.N.P. Tiwari, Elements of Jaina Iconography. Varanasi 1983. |
| Trivedi, Jha. | S.D. Trivedi, Sculptures in the Jhansi Museum. Jhansi 1983. |
| Williams, Gu. | J.G. Williams, The Art of Gupta India. Princeton 1982. |
Acknowledgement
We are grateful to Claudine Bautze-Picron for placing unpublished studies in Pāla art at our disposal. Similarities in the material (in this case between Pāla art and the art of Madhya Desha) necessarily lead to similar lines of methodic investigations even if the general nature of the images does not exclude due differences in points of detail.

In particular we should like to thank Leonard van der Kuijp who took the trouble to read our text (BIS 1 and 2) and to improve not only our English expression but also to render the logic of our argument more transparent.

The present essay must be supplemented by further studies, i.e. a statistical survey for the remaining images in the corpus of JID. However, we would like to renew already at this stage our thanks to our Jaina friends at Lalitpur and Deogarh who helped us in every conceivable respect during our field-work in 1954-57.