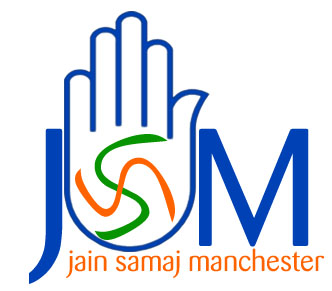 Jain Samaj Manchester
---
Report:
A very successful Health Mela was held at the Jain Community Centre (667-669 Stockport Road, Manchester, M12 4QE) on Saturday 25th June 2011. This event was held to inform people of various ethnicities on health issues that may pertain to them, as well as improving general health awareness and promoting the importance of a healthy lifestyle. The Mela was targeted towards ethnic minorities, but people from every walk of life were welcome and attended.
The Chief Guest of the Mela was Mike Cheshire, the Medical Director of NHS North West. Respected dignitaries were Rt. Hon. Sir Gerald Kaufman, Mark Hunter (Liberal Democrat MP for Cheadle), Councillors Suzanne Richards, Councillor Luthfur Rahman, Councillor Paul Porgess and the esteemed Dr. B. C. Das.
Various seminars were held between 10:30am and 3:30pm. These covered a range of topics, such as muscular and bone pain, coronary heart disease (commonly diagnosed in people of ethnic origin), gynaecology and paediatrics. Four highly respected physicians spoke at these seminars.
A variety of diagnostic tests were done on site and these were very popular.
Other events were available throughout the day. There were over 40 different stalls in the main hall, including but not limited to: Vegetarian Society, Diabetes UK, Genesis UK and British Heart Foundation. There were stalls dedicated to various diseases, such as arthritis, ophthalmic disorders, cystic fibrosis, asthma, bowel cancer, liver disease and many more. In fact 30 people registered on the day for organ donations
It was also possible to schedule an appointment with a physiotherapist or a doctor, for those wanting more specific advice.
At the Health Mela Mike Cheshire and Mark Hunter provided their comments and followed by a vote of thanks by the President of Jain Samaj Manchester, Mr. Piyush G. Mehta,
Mike Cheshire said "I am delighted to be here. Congratulations to all for taking advantage of all the offers available here".
Mark Hunter Commented "As ever, it was clearly a most successful event, and one which I enjoyed immensely. I really do hope it will succeed in improving the awareness of the range of health services available and encourages a greater use of the services available".
Over 1300 dishes of healthy nutritious Indian food were served during the day
Overall, the event was a huge success, seeing the attendance of almost 400 people, and should no doubt become a regular occurrence.
For further information please contact:
Vijay Patel 07801 107662
Kiran N Mehta 07836 237010