The Pioneer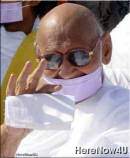 What is life? It is not only what meets the eye. At the root of life there are two operative principles: Substance and mode. Knowledge is both of these things. Knowledge is self-reliant as well as reliant on others. In its self-reliant form, there is constant endeavour of the self to learn more. In its original form, knowledge is constant. But when it is concerned with learning about changing modes, it does not remain constant.

The first aspect of life is knowledge. The second aspect is the mode. Modes are not of one kind. Transformation is also not of one kind. One is a natural change that occurs normally whereas the other is a yogic change that occurs due to external stimuli; due to associations and relations. Nobody has control over natural transformation. It takes place in tune with nature and it can neither be stopped nor arrested. It is in the very existence of the object. In the same existence, change is also contained. Change occurs so that the object is able to retain its identity in the next moment.

It is necessary for change to take place so that the object can move from one moment to another while retaining its existence. If an object does not change from moment to moment, then its very existence would be at risk. It is natural that an object changes every moment. It is a voluntary change. This is the object's self-operating nervous system. The other is involuntary change, which takes place due to external stimuli.

The purpose of meditation is to bring about transformation. The one who comes to meditate does so to change. If the idea of change was not there, meditation would not seem so attractive. Man wants to change. Only yesterday a gentleman said, "I get very angry. I want to change. My friend asked me to practice meditation to get rid of my anger."

This is why even without invitation hundreds of people join a meditation camp. Man desires change; he does not want to remain the same always. Nobody wants to remain a child. He wants to grow. This desire to grow is the true essence of meditation. It is only when we grasp this that meditation becomes beneficial.