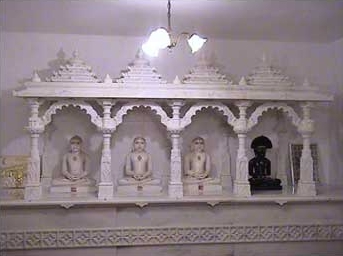 International Mahavir Jain Mission is going to celebrate Lord Mahavira birthday (Mahavir Jayanti) on 28th march 2010, between 3 pm to 6:30 pm at Jain ashram, 322 Hamstead Road, Handsworth wood, Birmingham B20 2RA.
The function will be attended by Birmingham council of Faiths, Arya Samaj, Vegan, Friends of the Earth, Hindu and Jain community from all over the England, Holland and India.
The programme will include Bhajans, songs, poetry and skit based on Lord Mahavir teaching 2600 years ago. The actors are international players, called Young Jains of West Midlands.
Mr. Nitin Mehta, OBE from London is our special guest to talk about vegetarianism and global poverty.
Our chief Guest will be Mr.Gururaj Rao, The Counsel General of India.