JAIN VISHVA BHARATI UNIVERSITY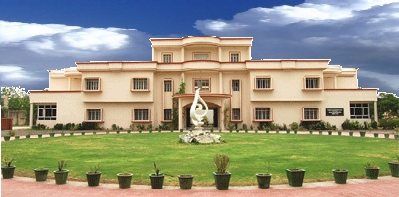 ---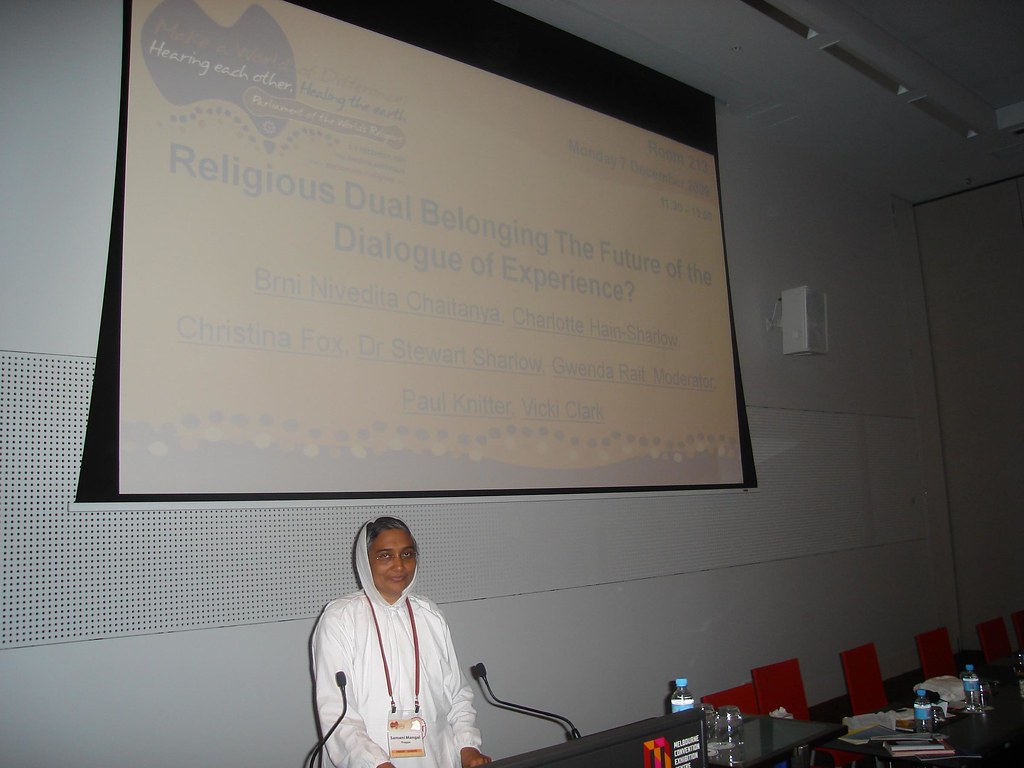 Dr. Samani Mangal Pragya during her lecture at Melbourne Parliament of Religions 2009
This year the Parliament of World's Religions was held at Melbourne, Australia from December 03-09, 2009. Vice-Chancellor of Jain Vishva Bharati University, Ladnun Dr. Samani Mangal Pragya ji attended the Parliament and delivered lecture on "Jain Education for Peace & Harmony." Her presentation was on various problems of today's world and how the Jaina principles of Non-Absolutism, Non-Violence and Non-Possession can help man to overcome those problems. She discussed how they practically can be a part of people's life.
It was a beautiful presentation of Jaina doctrines in the light of solutions for contemporary problems.
People have shown keen interest in Jainism and wanted to know details about Jain Vishva Bharati University. Honorable Vice-Chancellor met several religious leaders and heads of organizations working for peace. Good interaction, exchange of thought was the success of attending the parliament. Various interviews, taken by different channels and organizations of different countries helped to convey our message to the different corners of the world.
Thus, attending this parliament supported the connection with various reputed organizations and universities. Samani Akshay Pragya ji, Samani Mudit Pragya ji, Samani Shukla Pragya ji, Samani Vinay Pragya ji, and Samani Ramaniya Pragya ji also attended and participated in this parliament. Samani Ramaniya Pragya ji was the moderator of one of the lecture sessions.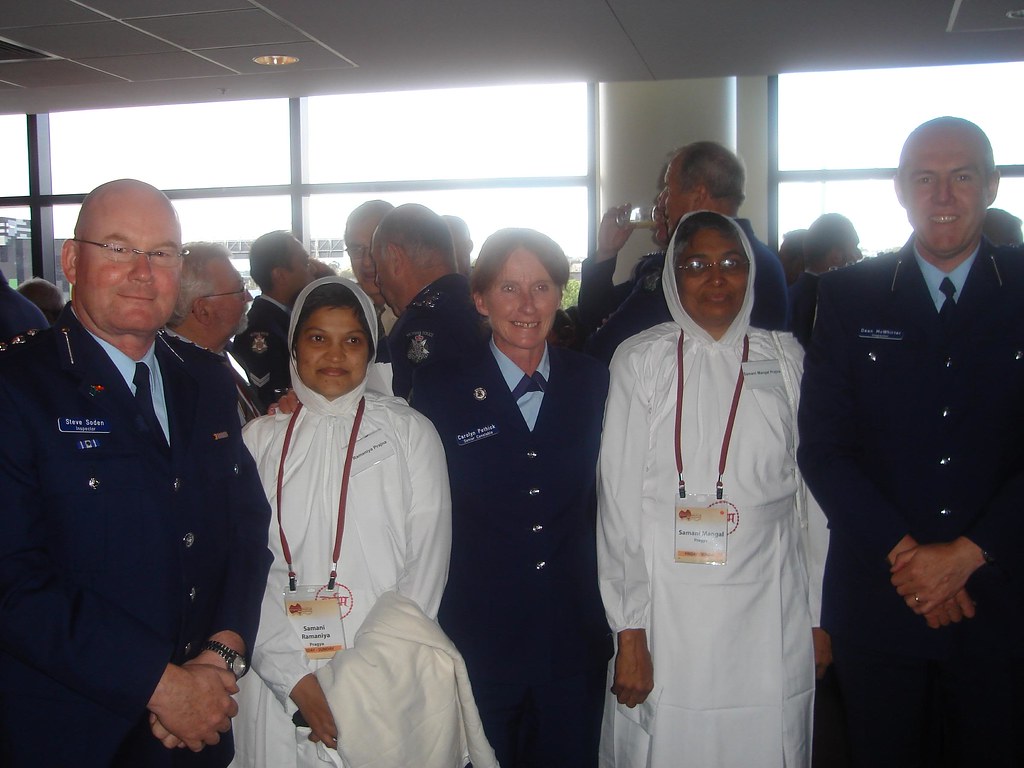 The Victorian Police Multi-Faith Council further had organized an Interfaith Meeting on 6th December on "Committed to engaging faith communications". Selected, but most important people of different religions were invited by them. It was a matter of pride that our dynamic Vice-Chancellor Dr. Samani Mangal Pragya ji, was invited to represent Jainism on that special occasion. She met the top most leaders of Victorian Police and had interaction with them.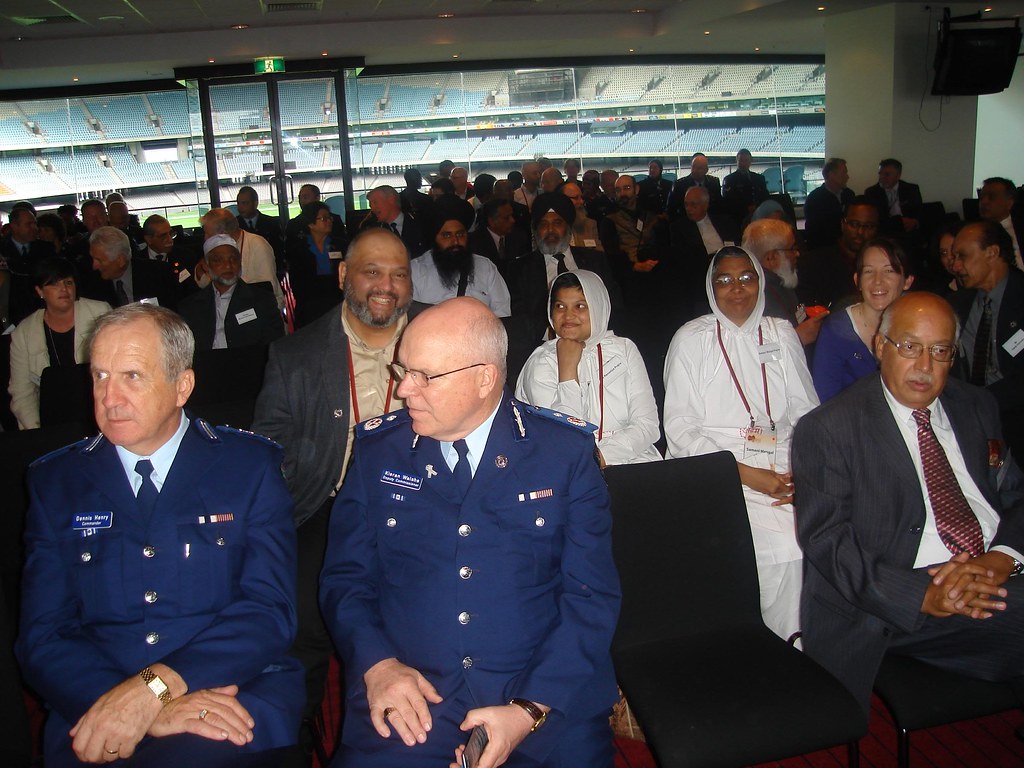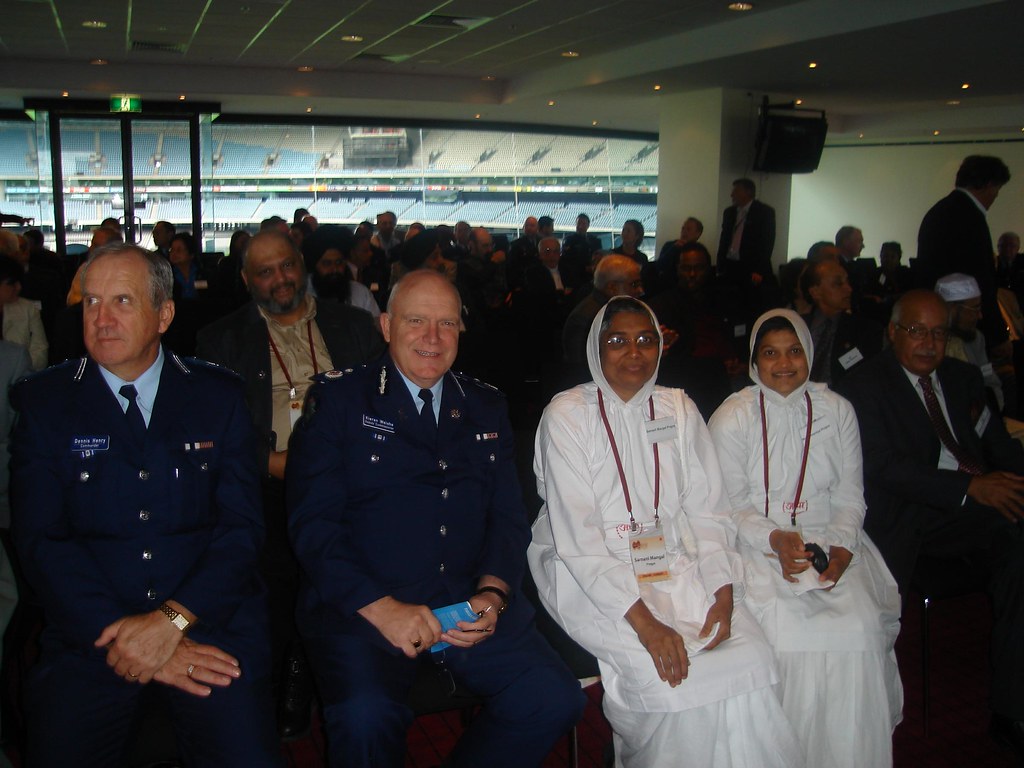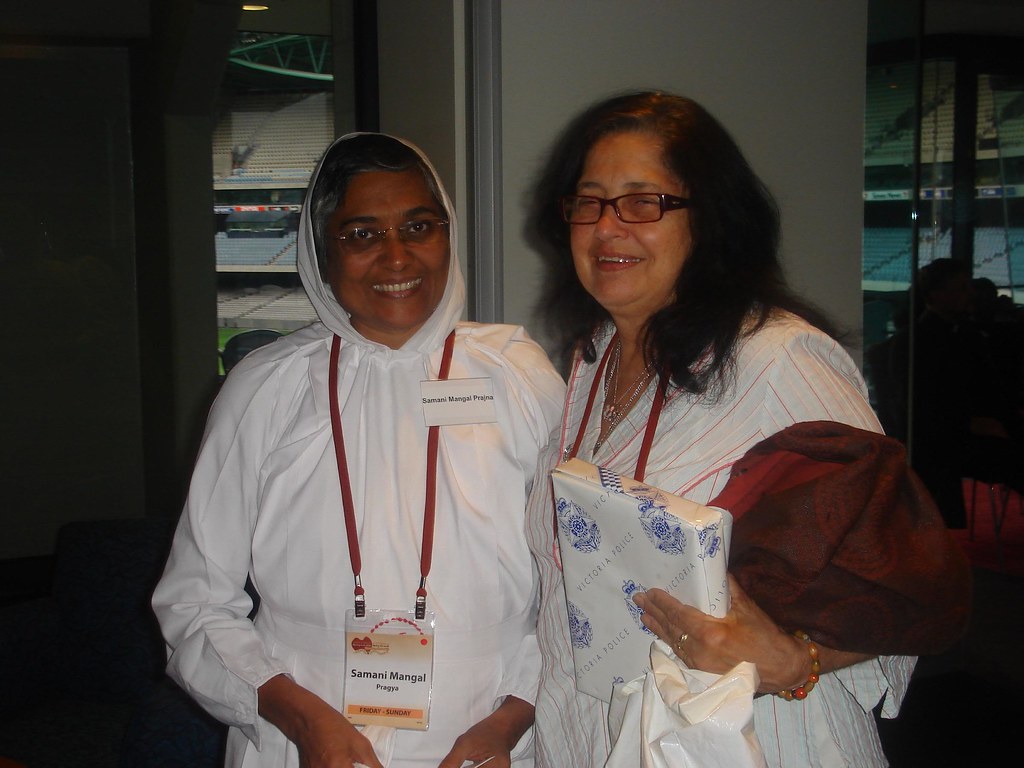 Dr. Samani Mangal Pragya gifting books from JVBU