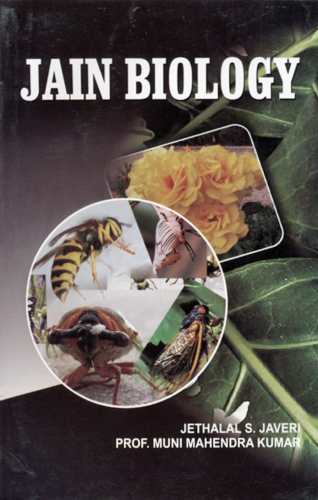 Jainism which is one of the most important branches of Indian Philosophy deals with diverse subjects such as metaphysics, ethics, epistemology, logic, physics, biology, mathematics etc. The learned authors of this treatise on Jain Biology have presented some doctrines of biology described in the Jain scriptures (Agama) as well as some important aspects of modern biology and made a comparative study. By publishing this work, which is probably first of its kind in the field of studies of Jainism, we feel noble proud with the hope that it would be helpful for students of Jainism in understanding the scientific spirit of Jain Philosophy.
A couple of books written in the field of comparative studies of Jain Philosophy and Modern Science by this scholar duo have already been published by our University.[*] We hope that the present publication will ill so prove valuable for the readers.
In the wordings of His Holiness Acharya Shri Mahaprajnaji, who is the Anushasta of our University, the authour-duo exemplify "spiritual-cum-scientific" personality. We offer our hearty thanks to them.
Publishers
Footnotes
1. Microcosmology: Theory of Atom in Jain Philosophy and Modern Science
2. Neuroscience & Karma