The Pioneer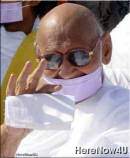 Non-Violence Lies In A Healthy Diet
A component of training in non-violence is health. We usually give the word 'health' a narrow meaning: A good state of the body, free from any disorders. However, this is not a proper understanding of the term. But even if we leave out the mental and emotional dimensions of health, physical health itself has a profound relation with violence and non-violence. Nowadays, this is an important subject of scientific study. It is now known that liver malfunctioning gives rise to an instinct for violence, and hyperacidity gives rise to bad thoughts and feelings. A low percentage of glucose in the blood rouses the instinct for killing including suicide. Similarly, violence can also be linked to an imbalance in the nervous system or in the secretion of endocrine glands.
People look after their bodies in order to keep them healthy and free from disease, which is not a bad thing. However, it is equally necessary to draw attention to the effects the major organs have on people's minds and dispositions. Modern medical science requires people to undergo several tests, but rarely do people go in for tests aimed at ascertaining the proper functioning of the various endocrine glands like the thyroid, the pituitary and the adrenal and their corresponding effect on a person's mood. But these tests are essential for preventing violence.
Napoleon lost the Battle of Waterloo. People wondered how a general like him could be defeated. But later on an examination of his brain revealed that his pituitary gland had stopped functioning when he took the decision of going to battle at Waterloo.
Training in the right ways of eating and keeping healthy is very important A method for imbibing non-violence can be found if scientists take deeper interest in this subject. Since the concept of training in non-violence was put forward, two conferences have been held and people around the world have begun to take note. Ordinary people think that training in non-violence means sending peace volunteers to theatres of conflict, and settling them through negotiations and dialogue. But this is only one aspect. We have restricted the scope of the discussion on non-violence to the domain of war and peace. But in fact it permeates living behaviour.
Every man confronts moments of violence and non-violence. We need to go to the root of the matter. The dream of building a non-violent society can only come true if we first train in following a proper dietary regime, principles of healthy living and emotional balance.