The Pioneer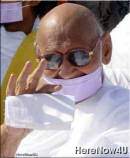 There is a profound relationship between an individual and society, like that between a drop and an ocean. The drop and the ocean like the individual and the world cannot be separated, and therefore, they cannot be viewed in isolation. Two Sanskrit words pind and brahmand (universe) are very well known: Whatever is in the embryo is in the universe and whatever is in the universe is in the embryo.

According to the philosophy of Anekant, the relation between the individual (the embryo) and the collective or society is so close that it cannot be severed. There is a saying that shaking a finger results in shaking the whole world. Commentators have put the whole concept instructively thus: Whenever a sage or anyone else tears a cloth, some particles of the atoms thus released may travel thousands of miles and may cause ripples in a sheet of water if they strike it. This encapsulates the entire theory of the environment. Everyone and everything is so closely related to one another that it is undesirable to harm, obstruct or oppress anyone or anything. We should experience this all-pervasive universal interrelatedness. It applies to the individual as well as the society.

As stated earlier, society inheres in the individual and the individual inheres in the society. The sociologists' assertion that man is a social being cannot be taken lightly. It is equally true that it is a combination of individuals that constitutes society. For the sake of convenience it is one or the other that is brought into focus. Here is the methodology of Anekant. While talking of one, the other cannot be disregarded. It is our viewpoint that lends primacy to one or the other. The true understanding of and reflection on the individual and society is possible only by a proper understanding and application of the language and methodology of Anekant.

The individual has few special characteristics. Every individual is unique and by itself a standalone entity. It is singular and personal. Thus, it is the individual and not society that has a body. Similarly, thinking, feeling and action all belong to the individual. So do qualities like tolerance, modesty, etc. Thus, a person's individuality or personality is a harmonious combination of his characteristic traits. And this is what defines us as human beings as well as individual members of society.