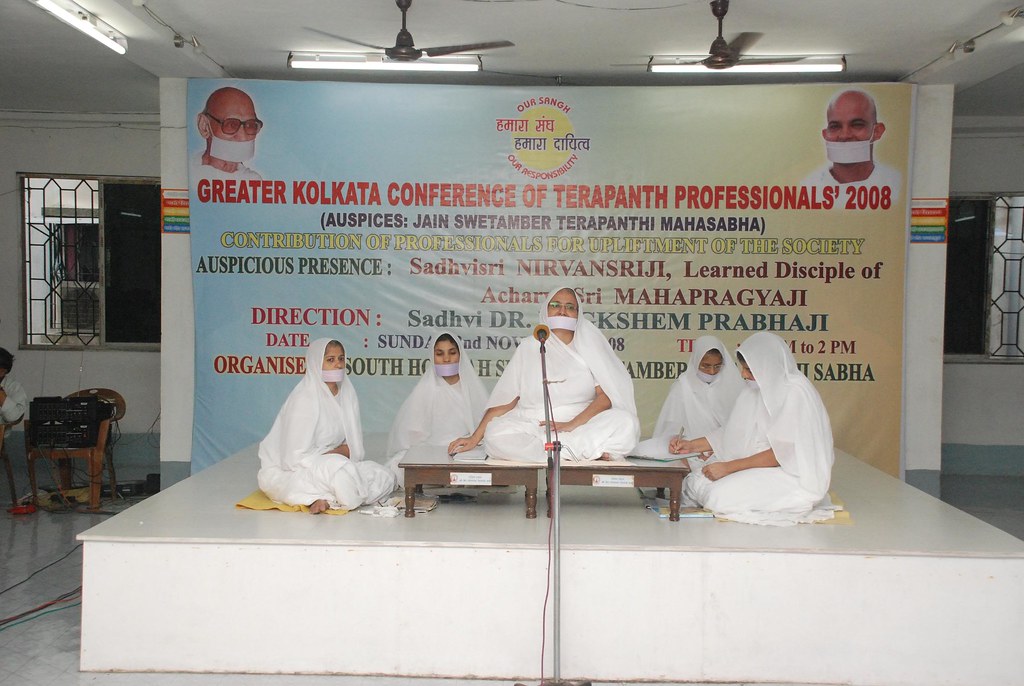 Sadhvi nirvanshree and her group
Kolkata, 2nd November 2008
Addressing the gathering of Professional delegates in the 1st Greater Kolkata Terapanth Professionals Conference, learned Sadhvisri Nirvansri Ji blessed by her inspiring message "Mental peace is the essence of each and every individual. For perfect mental peace and social life, spirituality is the best way. We learn the art of self control through spiritual activities." Sadhviji further said "The extent of usefulness of a person for the welfare of the society as well as the nation depends upon the extent of own creativeness in his or her personality. Preksha dhyan is the best medium to remove mental stress and improve creativity.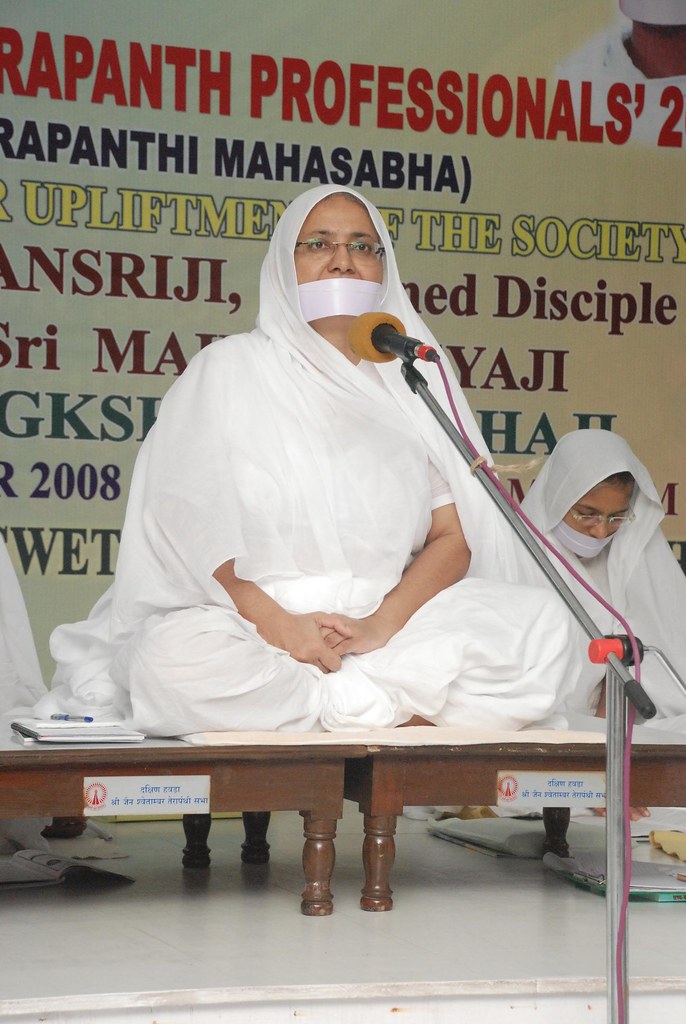 Sadhvi nirvanshree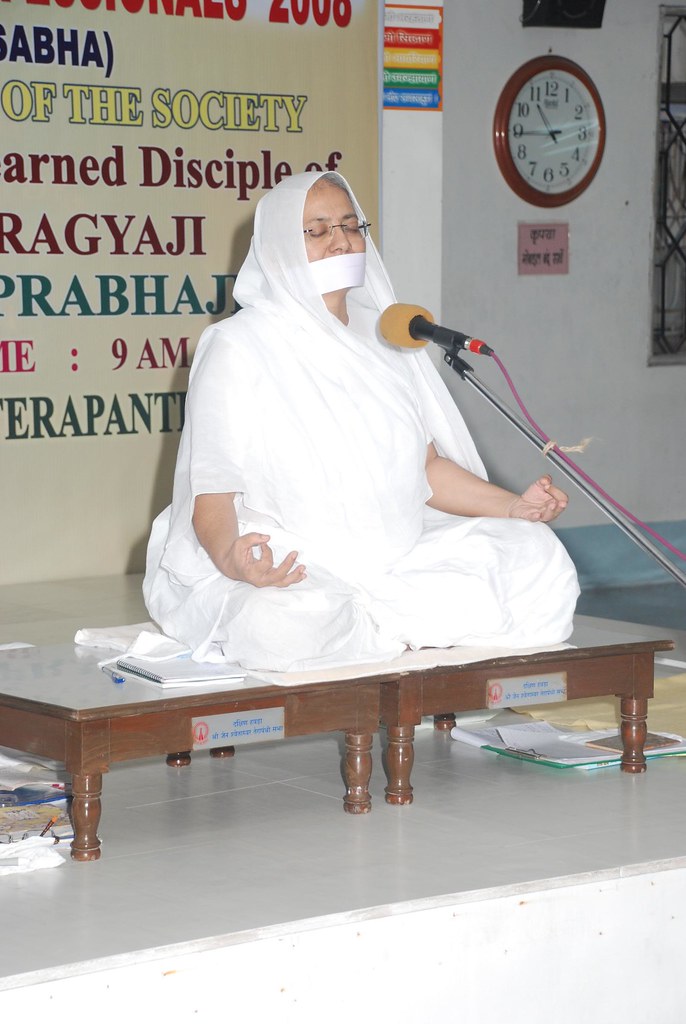 Sadhvi nirvan shree guiding professional to practise preksha meditation

The conference was organised today at Pragya Sabhagar of Ahimsa Nilayam, Howrah by South Howrah Sri Jain Swetamber Terapanthi on 2ND Nov. 2008 under the Aegis of Jain Swetamber Terapanthi Mahasabha and in presence of SADHVI NIRVANSHREE. The conference was attended by 137 professionals from different streams like Doctors, advocates, CA,CS,CWA,MBA etc. The theme of the Conference was "Contribution of Professional's for the upliftment of the Society."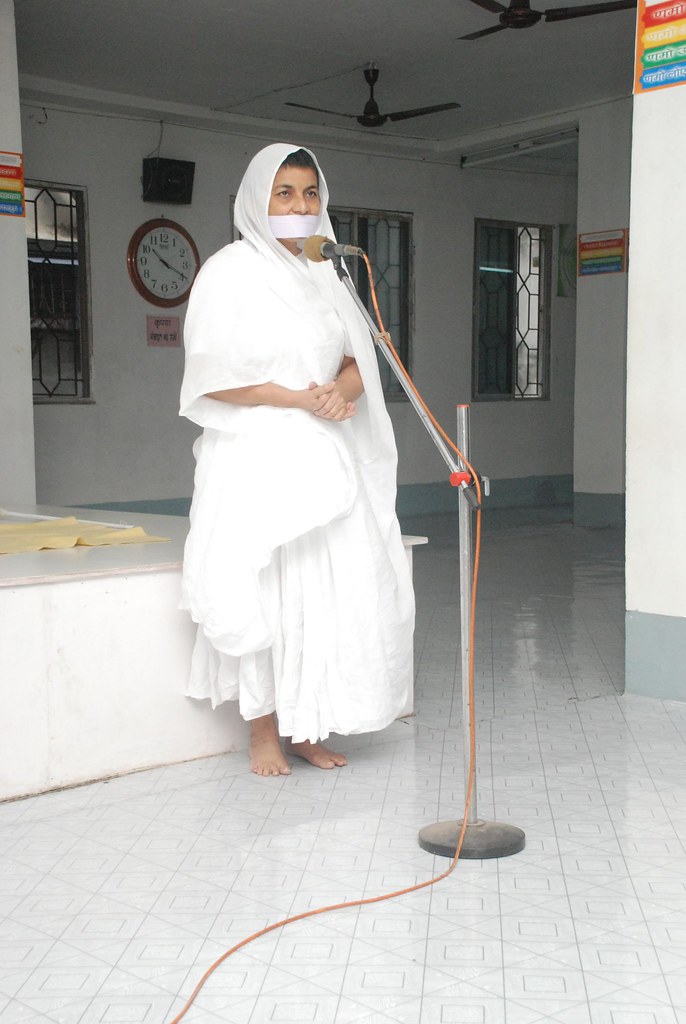 Sadhvi dr. Yogkshemprabha
Sadhvi Dr. Yogkshem Prabhaji, in her special speech said "Mankind and the Society are complementary to each other. When self interest moves towards Mankind's interest, the aura of social welfare goes prominent. How to utilise your own ability and expertise in the field of social welfare and upliftment of the Society is today's utmost requirement. Society is the forum for accomplishing desires of an individual which can be best attained in the background of faith and knowledge.
The Conference was inaugurated with the chanting of Mangal Mantras by Sadhvi Nirvansriji.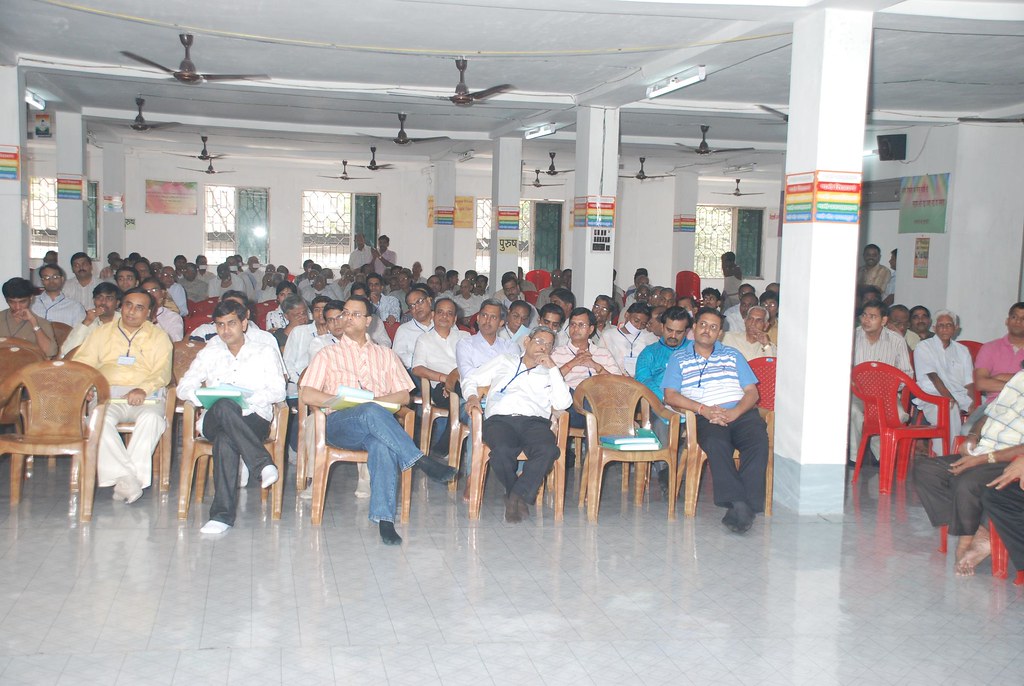 Delegates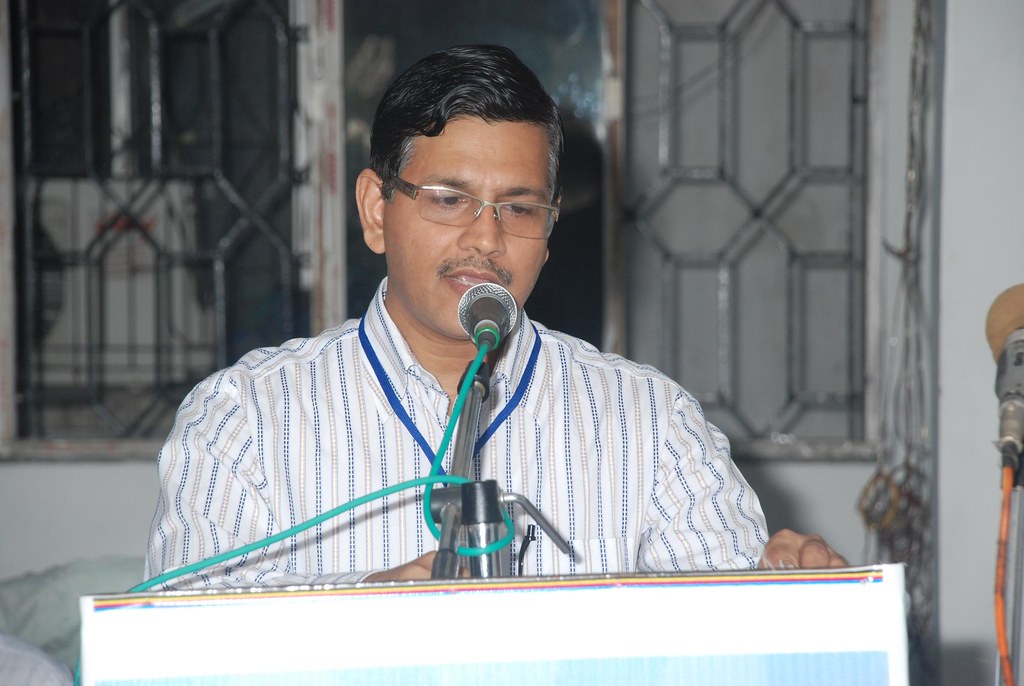 Sri prakash maloo welcoming all
Sri Prakash Chand Maloo, Vice President of South Howrah Sri Jain Swetamber Terapanthi Sabha welcomed the guests and delegates and informed about the usefulness of organizing such Conferences.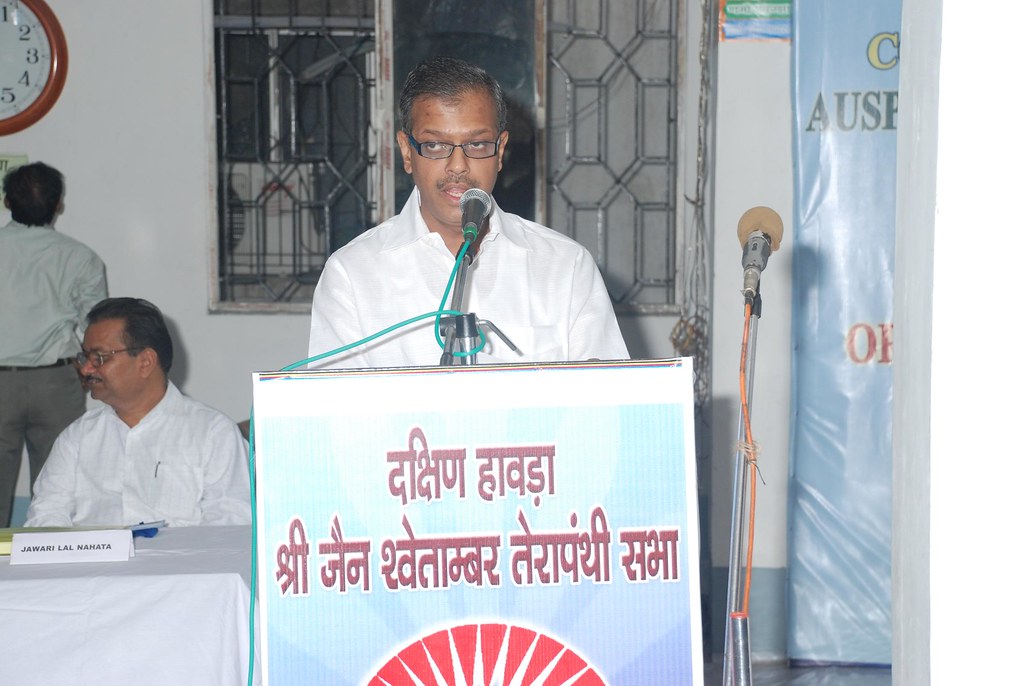 Sri binod choraria (General secretary of mahasabha)
Sri Vinod Choraria, General Secretary of Jain Swetamber Terapanthi Mahasabha elaborated on Terapanth Professional's Forum and the response of various conferences organised under the aegis of Mahasabha.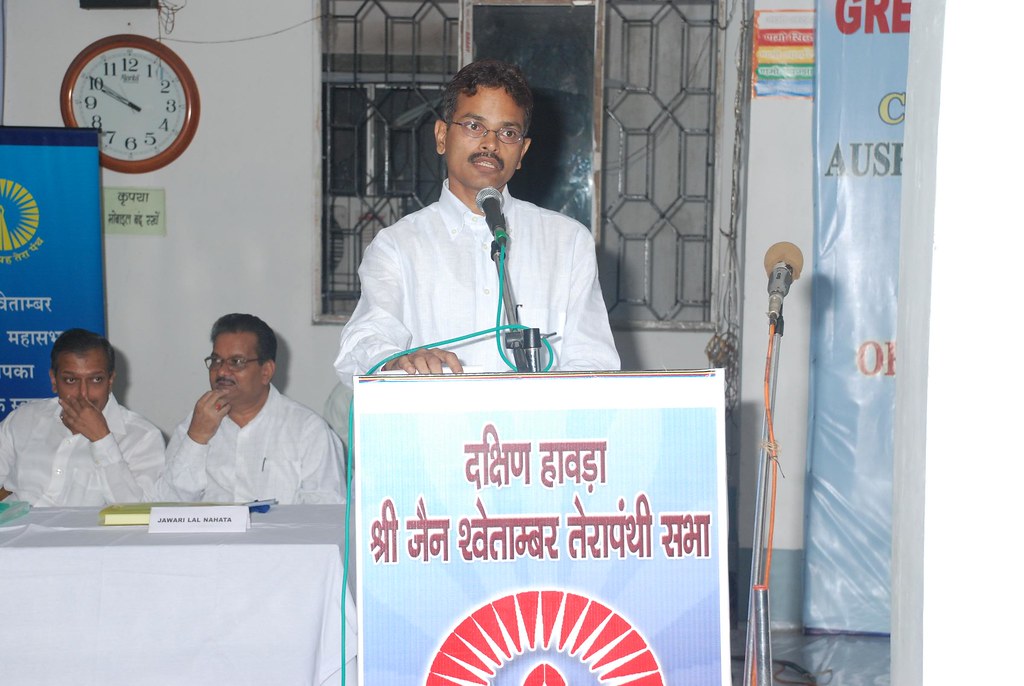 Sri vinod kothari delivering his key note address
Prof.Vinod Kothari of Indian Institute of Management, Kolkata, in his keynote address expressed that our first goal should be to provide ample strength to the bonds of the Society.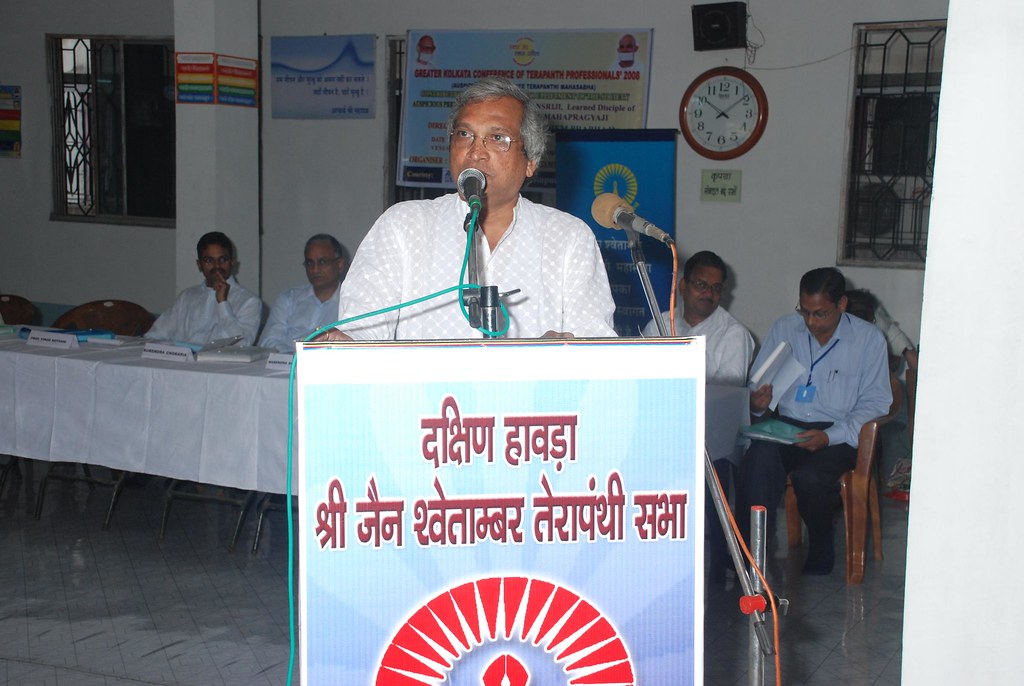 Sri h.M. Choraria former president of icsi
Former President of Institute of Company Secretaries of India, Shri H.M. Choraria stressed the need for practicing new and improvised methods in the profession He elaborated the role of Professionals in the field of education, health, service, perfection and social networking.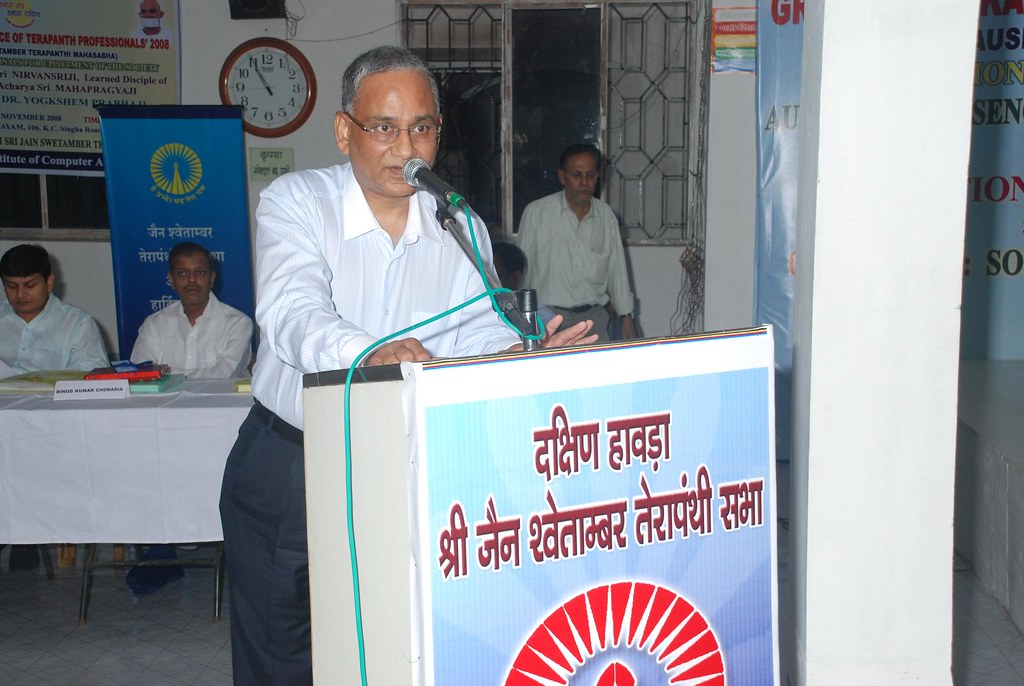 Sri surendra choraria
Chairman of the Conference, Sri Surendra Choraria, President of Jain Visva Bharati, Ladnun briefed about various social and welfare activities of Jain Swetamber Terapanthi Mahasabha like Visarjan Yojana, Gyanshala, Meritorious student's education scheme etc. He also elaborated on different activities and courses of Jain Visva Bharati.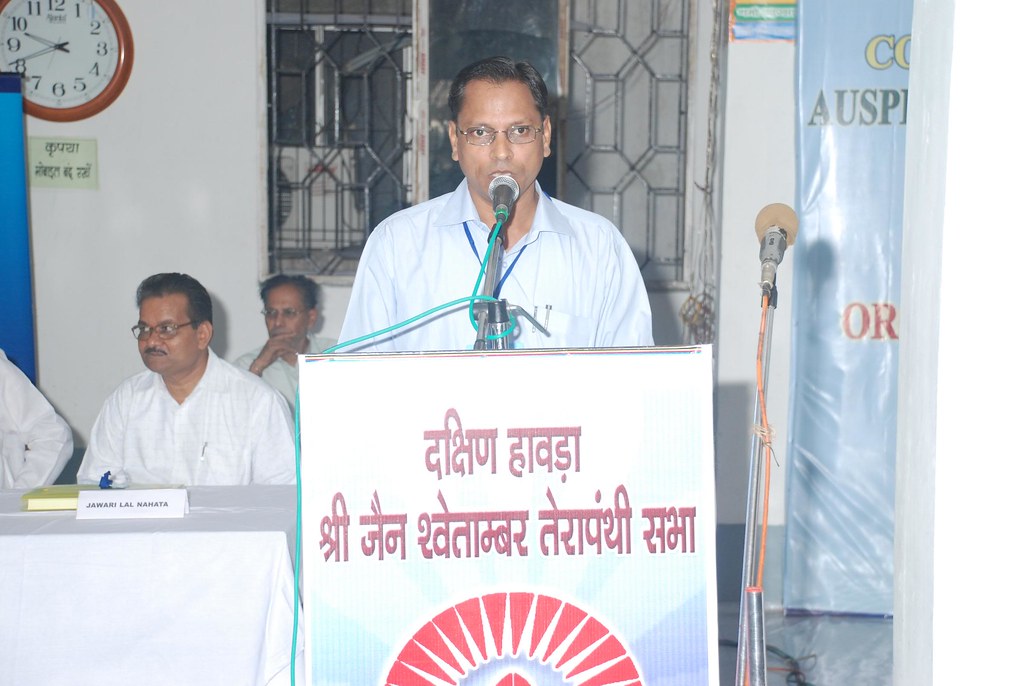 Sri sushil choraria compering function
First session was anchored by Sri Sushil Choraria, and second one by Sri Prakash Chand Maloo, conveners of the Conference. Guests were felicitated by Sri Jawari Lal Nahata, President of South Howrah Sabha.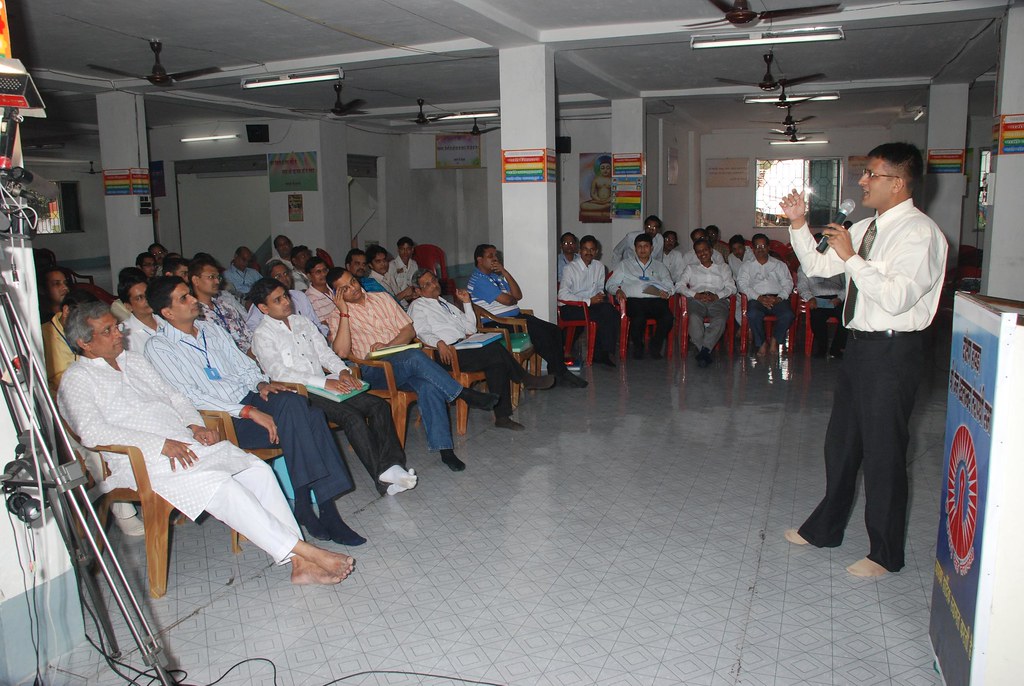 Sri raj sethia giving training through power point
Chief trainer Dr. Raj Sethia gave presentation on the subject "Holistic approach to professions" and delivered the message that we all should make best efforts to make the journey of life a success.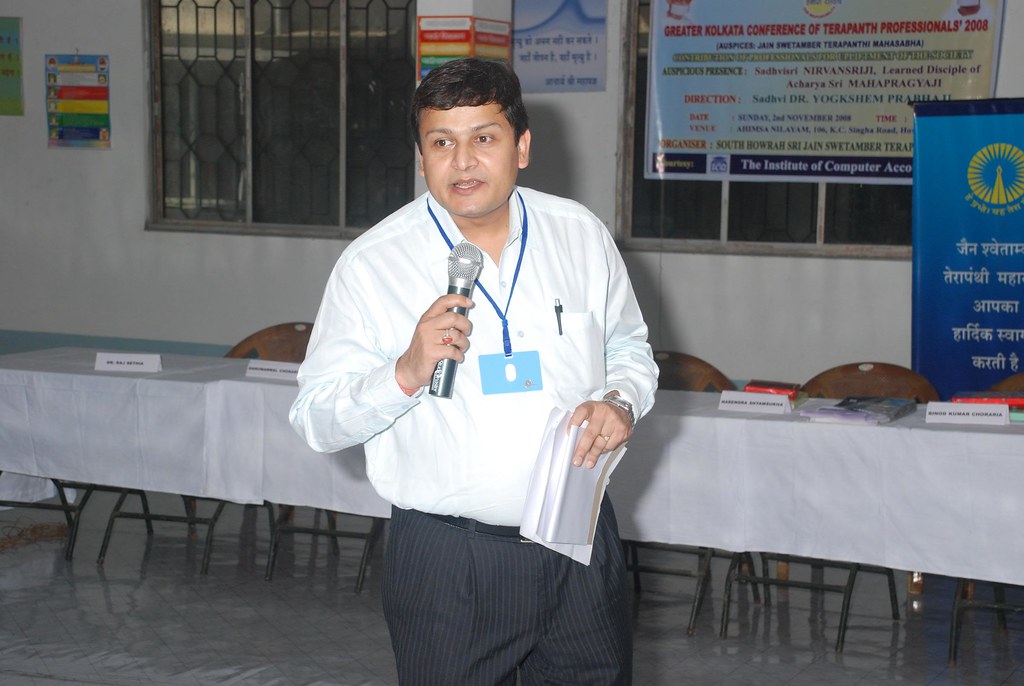 Sri narendra shyamsukha co-ordinator of group discussion
Chairman, Institute of Computer Accountants, Sri Narendra Shyamsukha anchored Group Discussion program and stressed upon the need to devote at least some time for spiritual and Social activities. Group discussion went very well with each and every delegate's participation and group leader's presentation that gave many thought provoking ideas.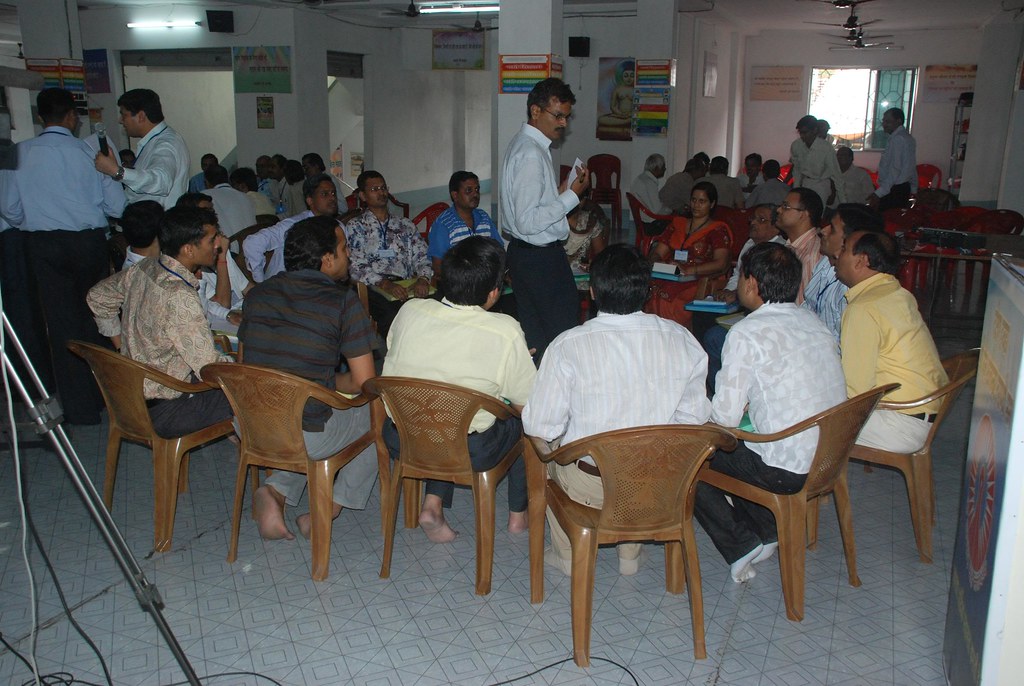 One group led by sri vinod kothari
Sadhvisri Nirvansriji, blessed the gathering with her benign presence and called upon the organizers to make a well defined and pre- determined program for the whole year and impart special training to delegates in such conferences. She once again asked delegates to devote at least a part of daily life for spiritual activities.
To make the Conference a success, efforts of Sri Prakash Chand Maloo and Sri Sushil Choraria were prominent apart from other executives of the Sabha. Vote of thanks was given by the Secretary Sri Mahendra Kochar.