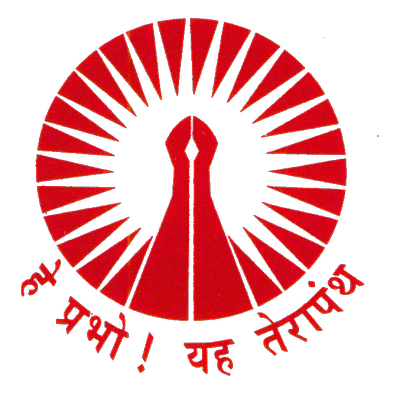 Jain Swetamber Terapanthi Mahasabha (JSTM)

3, Portuguese Church Street,
Kolkata - 700001
Phone: (033) 2235 7956,2234 3598
Fax: (033) 2234 3666
Email:
Web: jstmahasabha.org
Publications:
Established in 1913 A.D,
Jain Swetamber Terapanthi Mahasabha (JSTM) is the apex central organisation of Terapanthi community. Terapanth Sect was founded by Acharya Bhikhanji also known as Acharya Bhikshu. The present supreme of Jain Swetambar Terapanth Sect is Acharya Mahapragya, tenth Acharya in the order. JSTM was founded with the objectives of safeguarding the religious and social interests of the community and also for the betterment of the society. In its illustrious nine decades, it has grown from strength to strength and today it spearheads around 450 local Terapanthi Sabhas scattered through out India and abroad. The core activities of JSTM are as under –
Organisation:
The welfare and well being of entire Terapanthi Sect is its prime objective. For strengthening the local organisations, JSTM has a continuous communication channel with the Sabhas. Mahasabha encourages & evaluates the activities of the Sabhas and ensures the uniformity in discharging their obligations.
Gyanshala:
With an objective to inculcate moral values in the children, a network of Gyanshalas is operational, where classes are held generally on weekends, by well trained trainers, for whom focussed courses and evaluation programmes are being conducted at the central level by JSTM.
Upasak:
The members of the society are settled in far flung areas. Whilst Saints (Sadhu, Sadhvi, Saman and Samani) cover a large number of centres, still a lot of areas remain uncovered. This gap is filled by the trained UPASAKS, who travel to designated areas particularly during PARYUSHAN festival and conduct the religious programmes for the benefit of the society.
The selected UPASAK are required to undergo rigorous training and tests through Upasak Training Camp which JSTM organise every year under the auspicious guidance of Acharya Shri Mahapragya and Yuvacharya Shri Mahashraman.
Other Important activities:
Publication of important books of historical importance.
Honouring and felicitating Shravakas and Shravikas nominated by the Acharya for their spiritual activities and valuable contributions to the society.
Establishment and management of the central Secretariat, Jain Shwetamber Terapanth
Bhikshu Granthagar is the Library which has a collection of about 10,000 books and valuable hand written books.
A monthly memorial lecture titled 'Bodhi' is organised in the memory of Samaj Bhusan Shri Chand Rampuria.