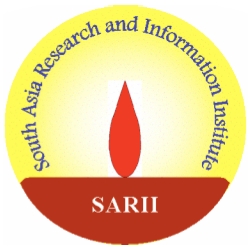 P.O. Box 70-0371
Dallas, TX 75370-0371, USA
phone: 214-739-8528
mail:
South Asia Research and Information Institute (SARII) is governed by a board of directors consisting of the following directors.
Mr. Paul Pandian
Paul Pandian founded Tech Mahindra R&D Services Ltd. (formerly Axes Technologies Inc.) in 1990 and has been President of the corporation since its inception. Prior to founding Axes Technologies Inc., Mr. Pandian was at Rockwell International from 1975 to 1984 serving in various engineering and senior management roles. After leaving Rockwell, he was involved in the startup and growth of a high technology company engaged in the design and development of high performance computers and peripheral cards. Mr. Pandian is a member of the Dallas Chapter of the Lions Club, and serves on the Advisory Board of the Business School at the University of Texas at Dallas. He is also a member of the India-U.S. Business Council in Washington, D. C., and is a charter member of the Greater Dallas Indo-American Chamber of Commerce. Paul Pandian is the Chairperson of SARII's Board of Directors. He also serves as the Vice President and Treasurer of SARII.

Dr. Vijayan Pillai
Dr. Pillai is Professor of Social Work, The University of Texas at Arlington, Arlington, TX. He has published several books and research papers on demography and sociology. Pillai earned his B.Sc. from University of Kerala, India, M.A. (Social Work), from School of Social Work, The University of Indore, India, Post Graduate Diploma (Urban and Regional Planning) from Center for Environmental Planning and Technology, Ahmedabad, India, and Ph.D (Sociology) from The University of Iowa, Iowa City, U.S.A. Prior to coming to the University of Texas at Arlington, he was Associate Professor of Sociology at the University of North Texas at Denton, Texas. Vijayan Pillai serves as the Secretary of SARII.

Dr. S. Palaniappan
Dr. Palaniappan is an Indologist as well as an independent business consultant. He has been active in South Asian community organizations too. He has authored articles and presented lectures dealing with South Asia. Palaniappan has worked for several years in the transportation and information technology industries. He earned his B.Tech. degree from the Indian Institute of Technology, India, MS from the University of Iowa, MBA from the Wharton School, and PhD from University of Pennsylvania. Palaniappan is Vice Chairperson of SARII's Board of Directors. He also serves as the President of SARII.

Mr. V. S. "Gopi" Gopinath
Gopinath, Vice President of AT&T Asia Pacific, is responsible for managing the direct sales and channel sales teams with a focus on business growth across 13 markets in the region, excluding Japan. Based at AT&T's Asia Pacific headquarters in Hong Kong, he assumed these responsibilities in January 2007. Previously, he was the AT&T executive in charge of the GM2006 Program. Until Gopinath joined AT&T in April, 2005, he was responsible for the sales and development of the Services portfolio of Equant. Prior to this, Gopi was acting as the head of Equant's Products and Solutions group. He led the Equant Data and IP Product Line from 2001 to 2003. Earlier, Gopinath served as a senior executive of Global One in Hong Kong and Brussels. Before joining Global One in 1995, Gopinath served as director of Strategic Planning and Market Analysis in Sprint International in Reston, VA. From 1985 to 1994, Gopinath held a series of senior marketing and IT positions in Sprint. Gopinath has a degree in Engineering from the University of Madras, a graduate degree in Engineering from the University of Iowa and an MBA from The Wharton School, University of Pennsylvania.