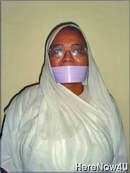 Sadhvi Nirvan Shree
Sadhvi
Yogkshem Prabhaji
Sadhvi
Lavinya Prabhaji
Sadhvi
Kundan Yashaji
Sadhvi
Mudit Prabhaji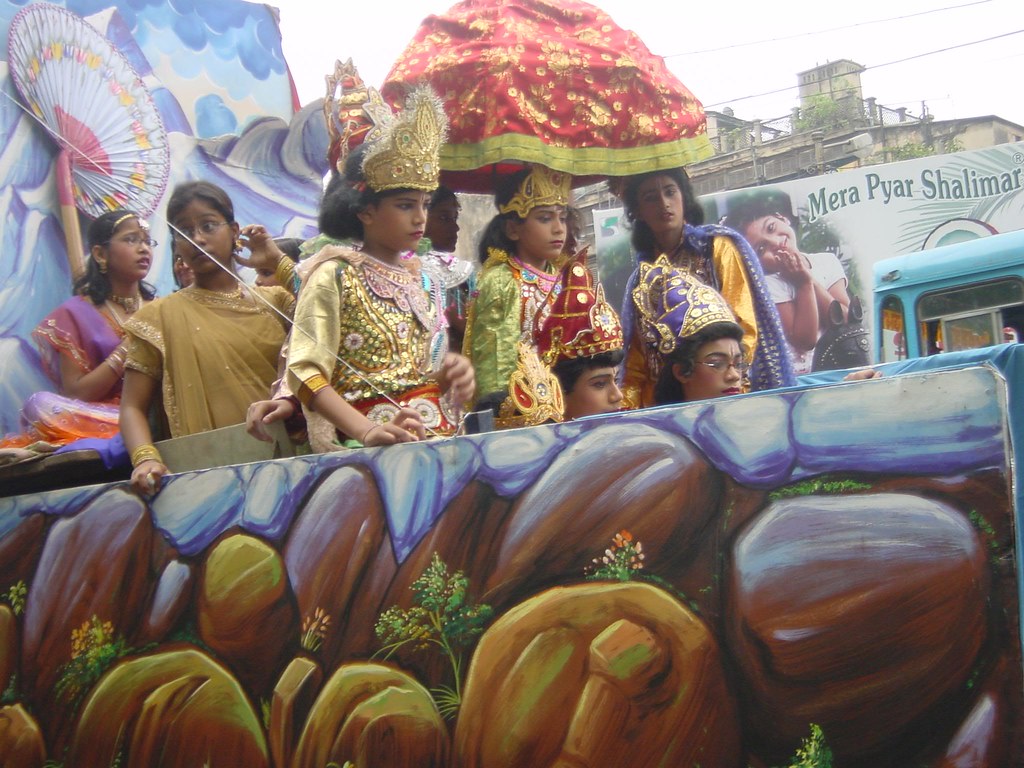 Gyanshala children performing even of mahair's life 
Birthday of Lord Mahavira was celebrated with enthusiasm at Kolkata on 18th April 2008. In the morning ahimsa rally started from three different points and all 3 merged into one at crossing Of M.G Road and Kalakar Street. The impressive rally reached at Mahasabha Bhavan. Sadhvi Nirvan Shree watched rally from Mahasabha Bhavan. The attraction of the rally were Children of Gyanshala who performed some events of Mahavir's life.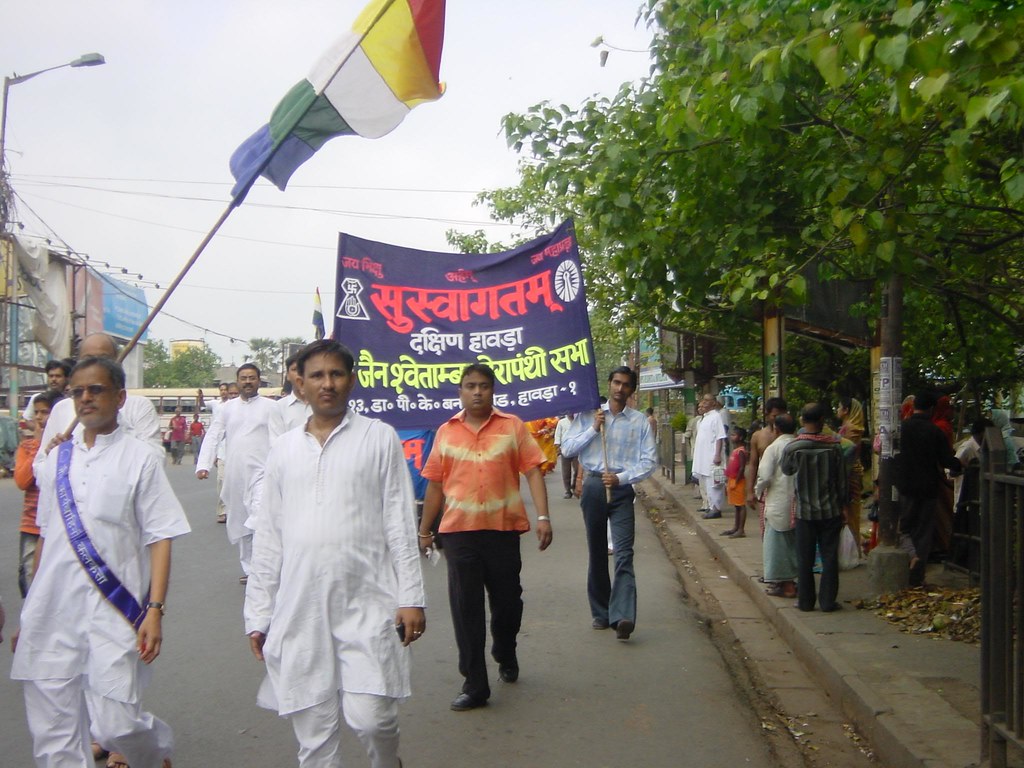 South howrah sabha banner in ahimsa rally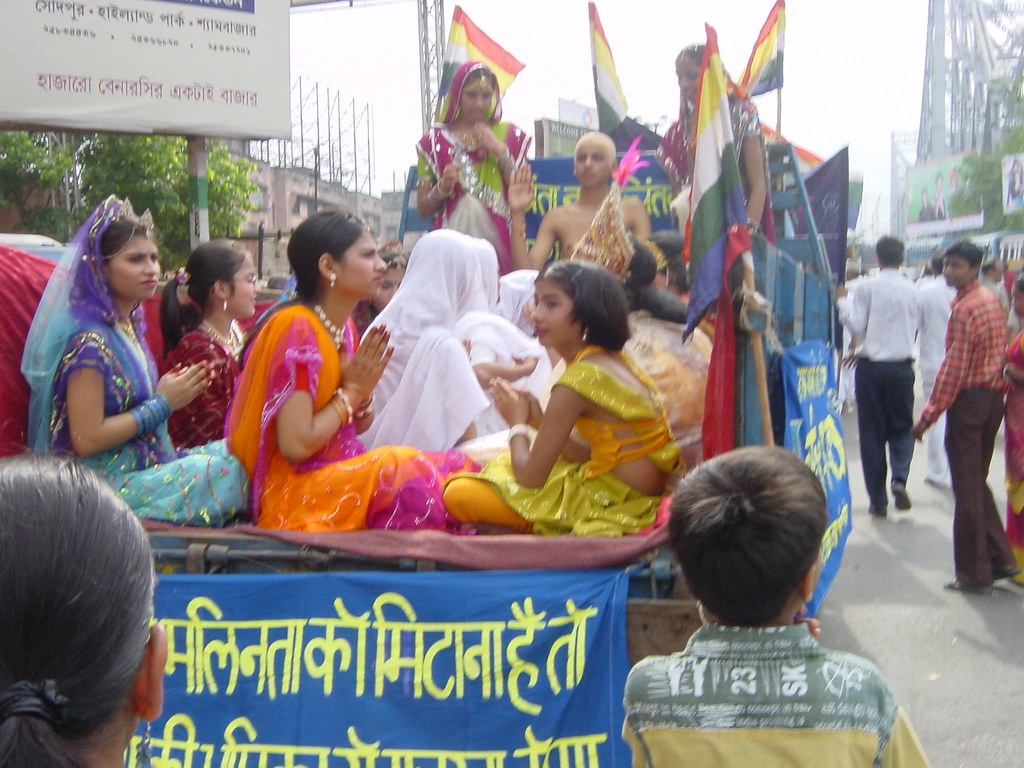 Another exhibition by gyanshala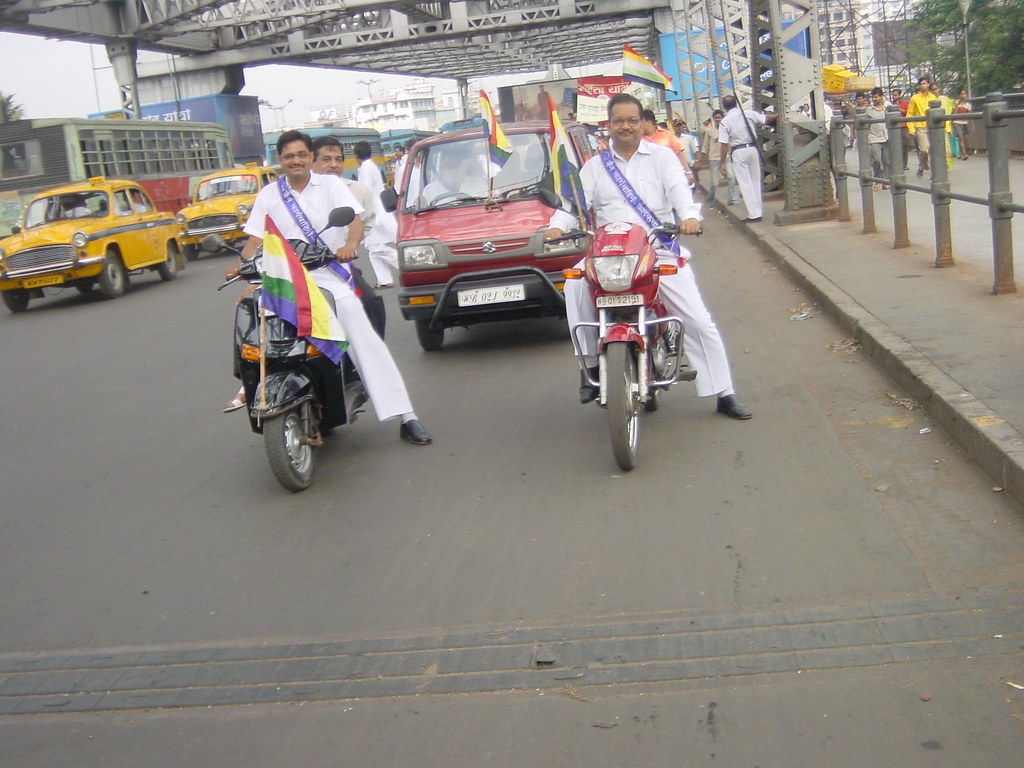 Sri janwarimal nahata, president of south howrah sabha moving in front with his bike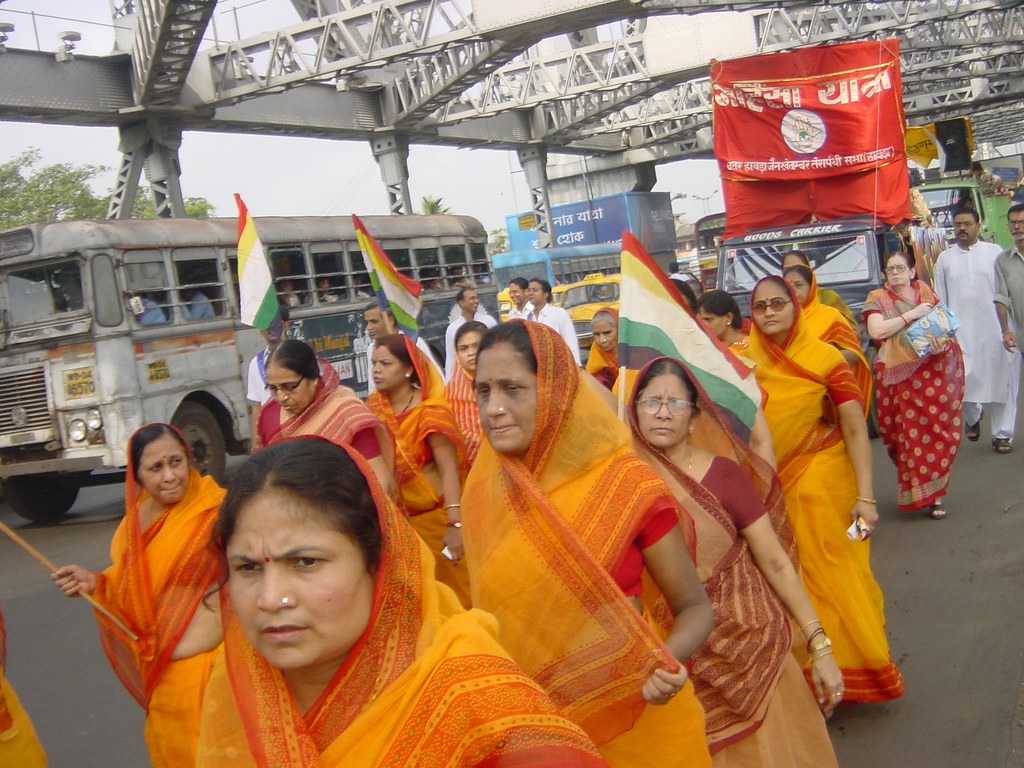 Mahila mandal of north howrah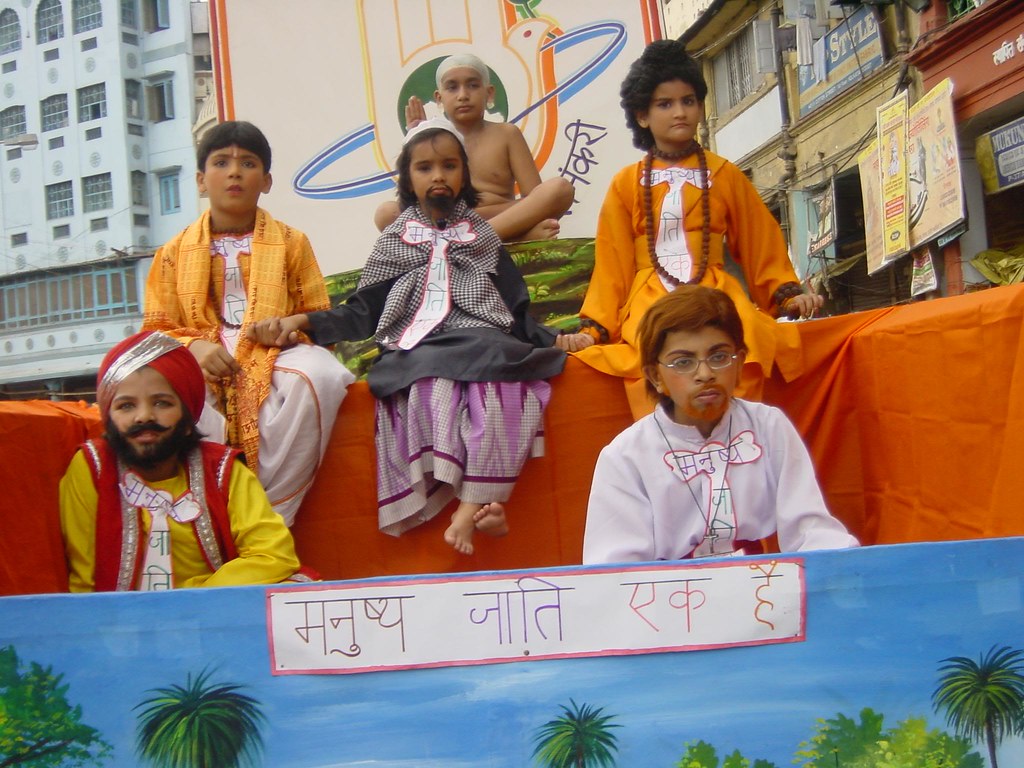 Gyanshala of east kolkata. Giving message that all humans are one.All religion teach us to live with peace and non-violence.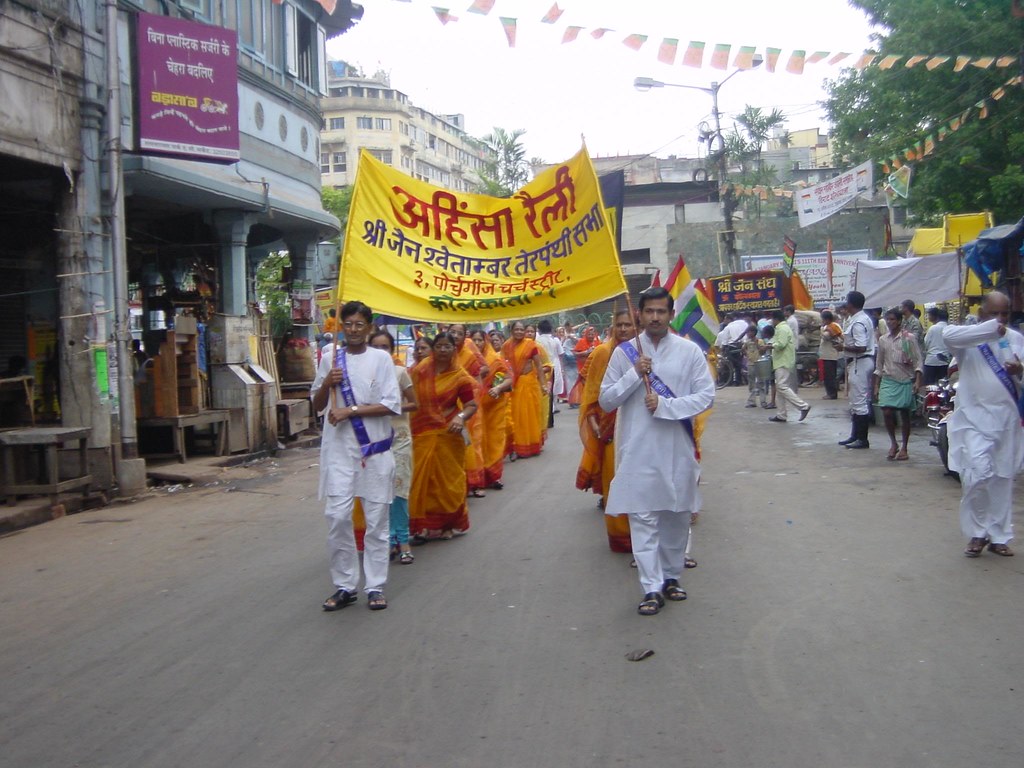 With banner of kolkata sabha.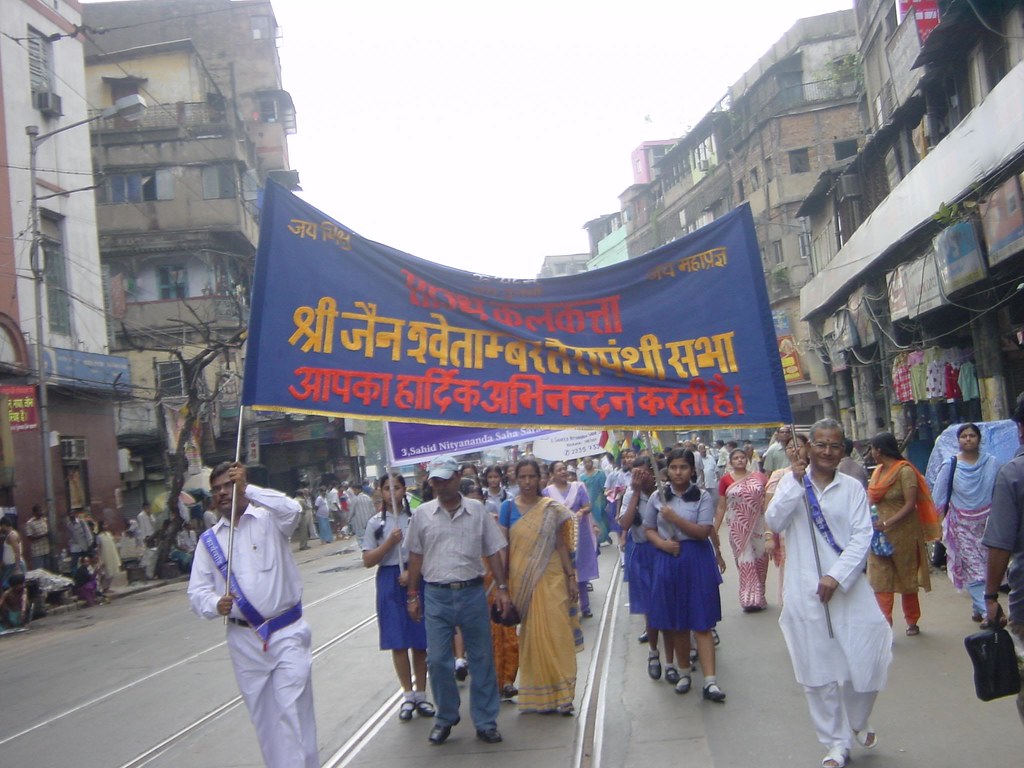 South kolkata sabha. This rally was started from mitraparishad bhavan.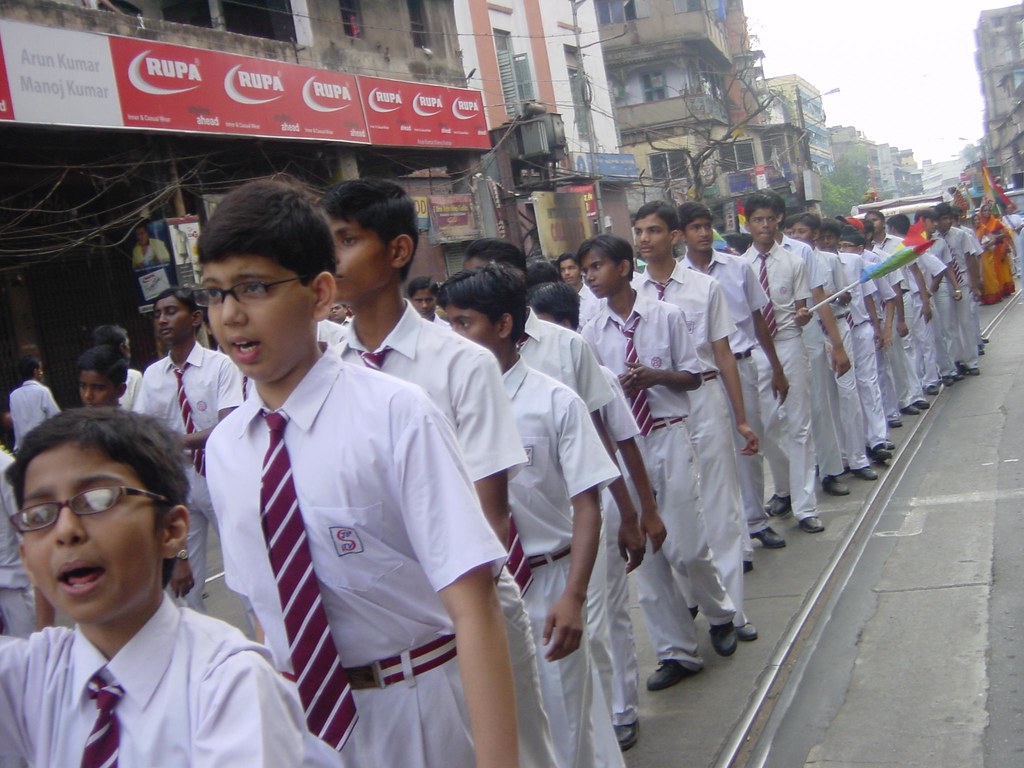 School boys
Sadhvi Nirvan Shree addressing the huge gathering told that we can see life of Lord Mahavira from many angles. If we want to pay real tribute to Mahavir, we have to apply his principles in our life. She mentioned one of the great principles of Mahavir is equanimity (samata). We can get equanimity if we practise restraint (sanyam).
Sadhvi Dr. Yogkshem Prabha delivering her keynote address told that Mahavir is the name of divine light, the name of fearlessness, conduct is supreme and preaching is secondary.
Mahavir was great tapsawi. During his twelve and half year of sadhna period, he took food and water for 349 days only. She outlined fast done by Mahavir: Fast of 2 days for 12 times, fast of 3 days for 219 times, fast of 15 days 72 times, fast of 30 days for 12 times, fast of 45 days for 2 times, fast of 60 days for 6 times, fast of 75 days for 2 times, fast of 90 days for 2 times, fast of 120 days for 9 times, fast of 150 days for 1 time, fast of 175 days once and 180 days once. He did all fast without food and water. Fast was done for sadhna of meditation. Meditation give bliss. The purpose of fast should be purity of soul. In last, she told that if we follow great principles laid down by Mahavira then we can say we are paying our tribute to him.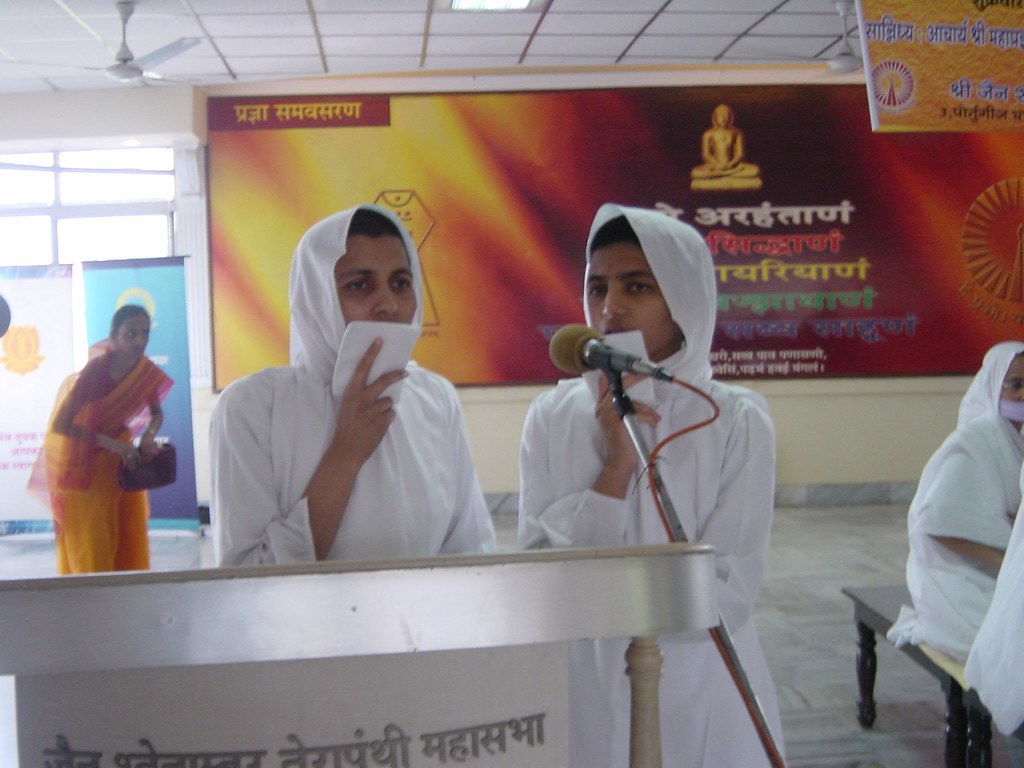 Samaniji presented mahavir astakam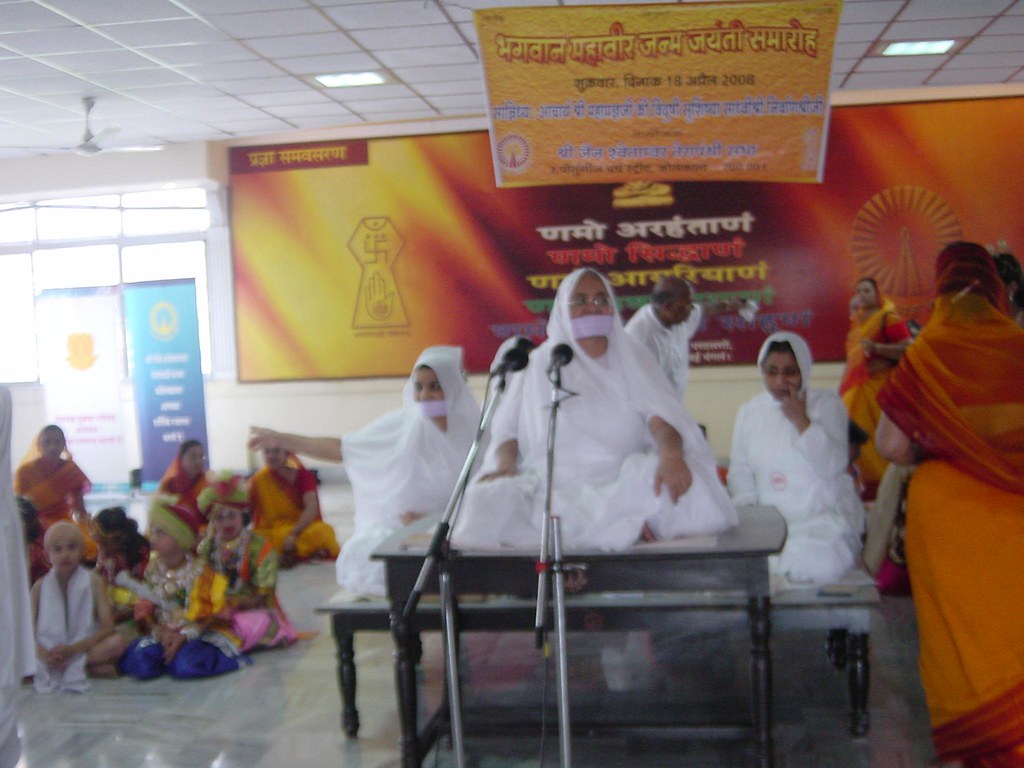 Sadhvi nirvan shree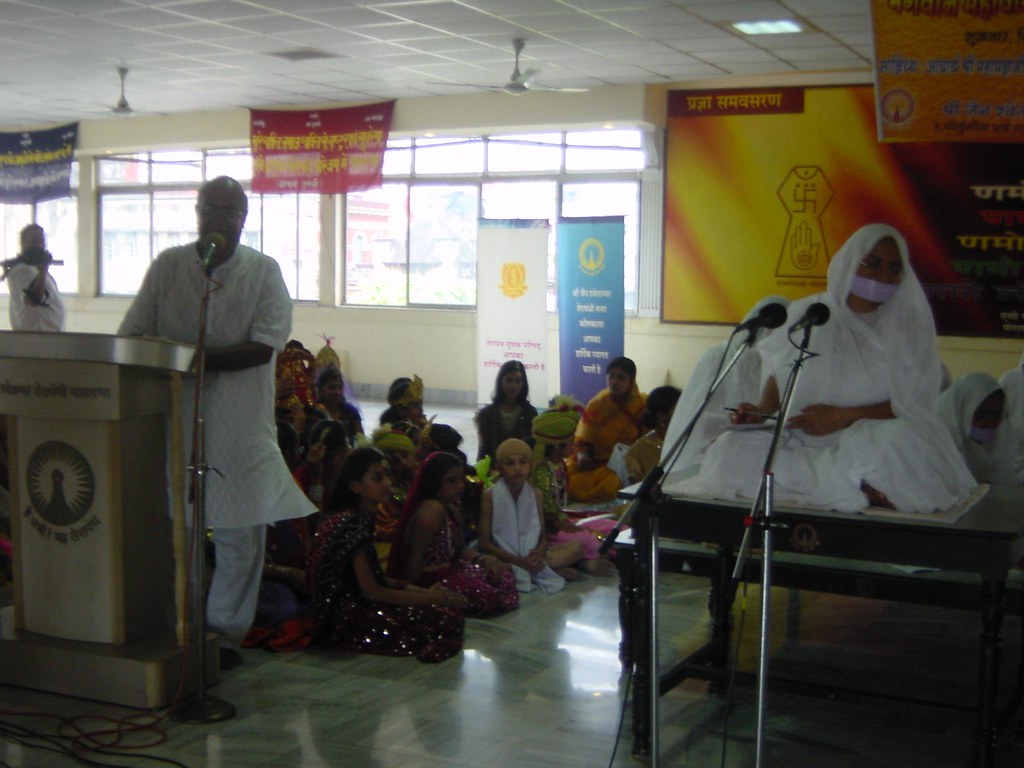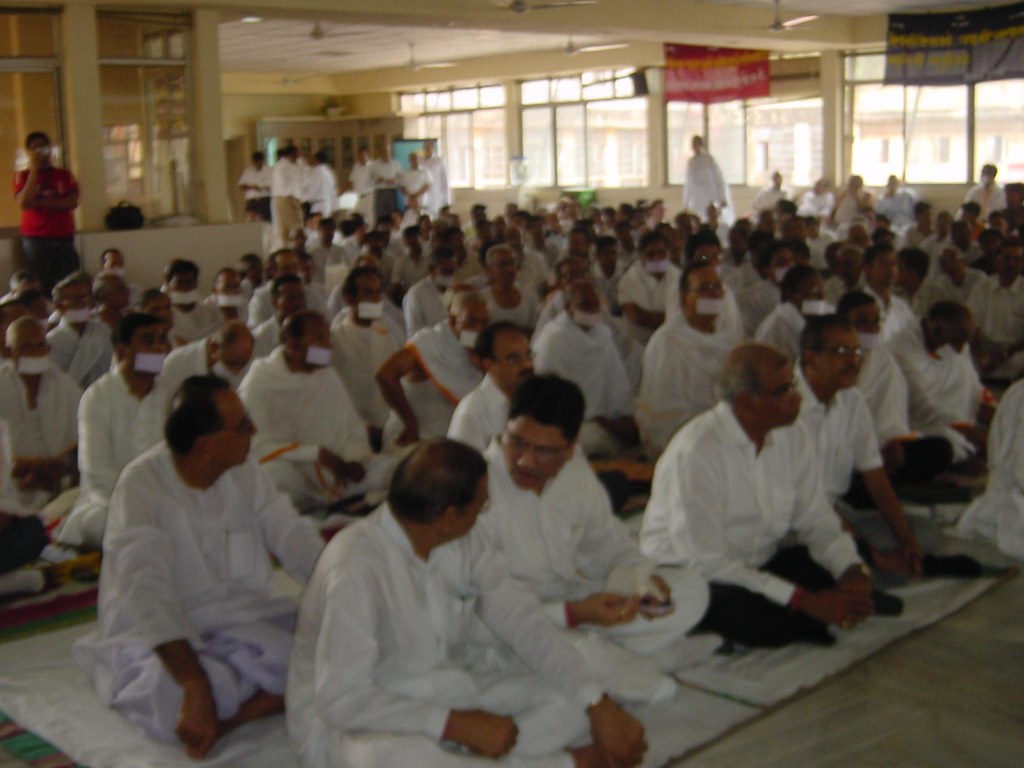 Male audience many of them are doing samayik
Sadhvi Mudit Prabha read out special message given by Acharya Mahaprajna.
Sadhvi Lavnya Prabha gave her speech in English. She told Mahavir was born as human being but he has attained a state of perfection or enlightenment through meditation and self-realisation. He carefully avoided harming or annoying other living beings including animals, birds and plants. His ways of meditation and mode of behaviour furnish a beautiful example for monks and nuns in religious life. His spiritual pursuit lasted for 12 years. Then he realised perfect perception knowledge, power and bliss. This realisation is known as kewal gyan.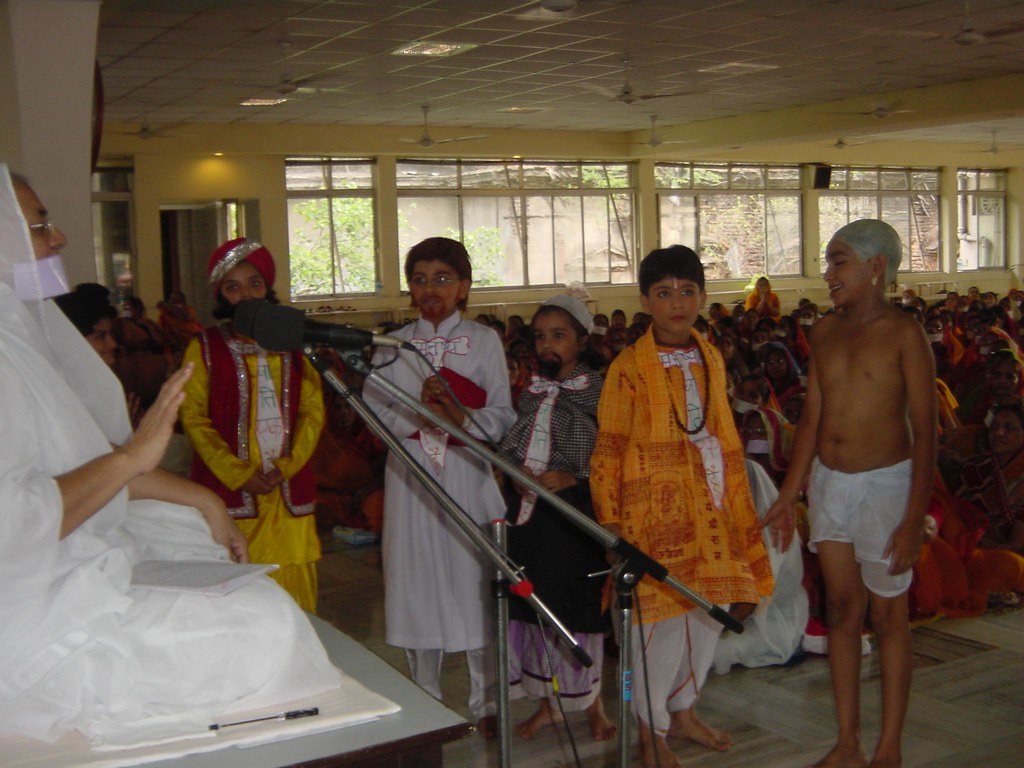 Children posing as follower of different sect but giving message of lord mahavir that all humans are one.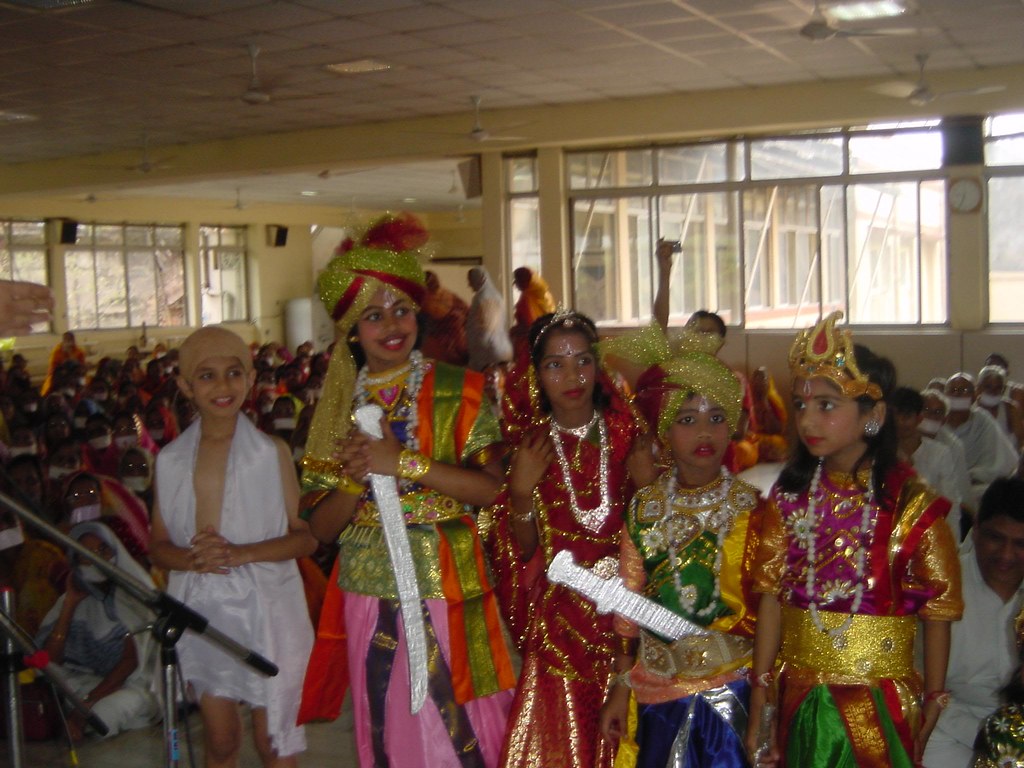 Mahavir with king shrenik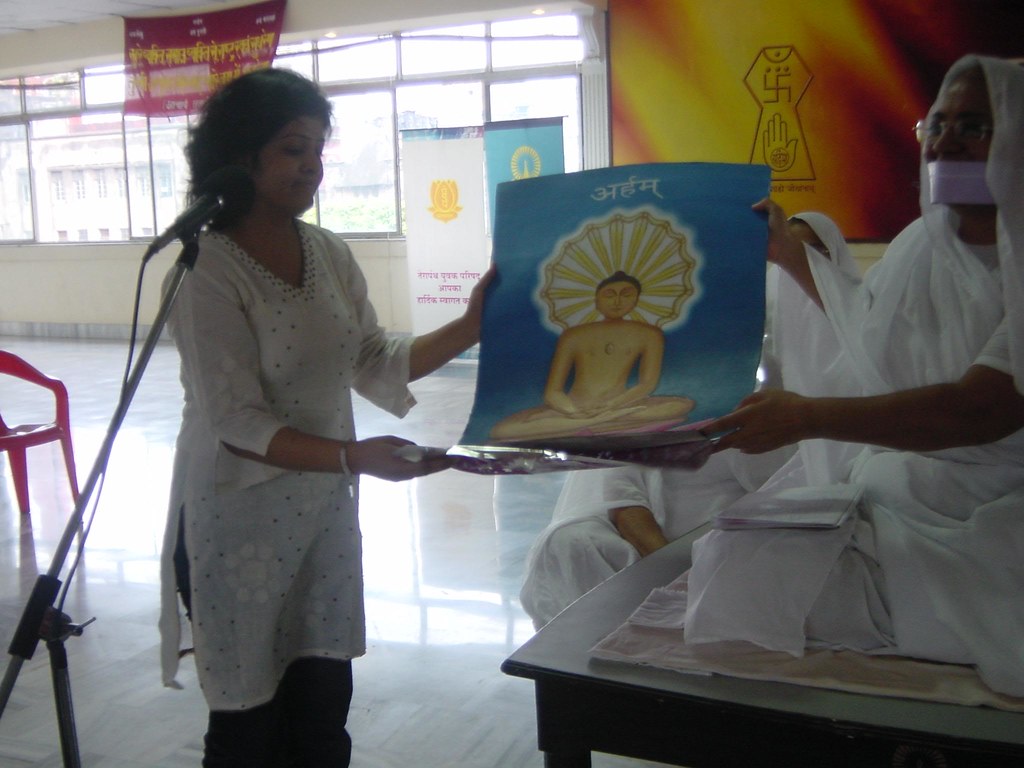 Miss monika bhansali presented self made picture of lord mahaira to sadhvi shree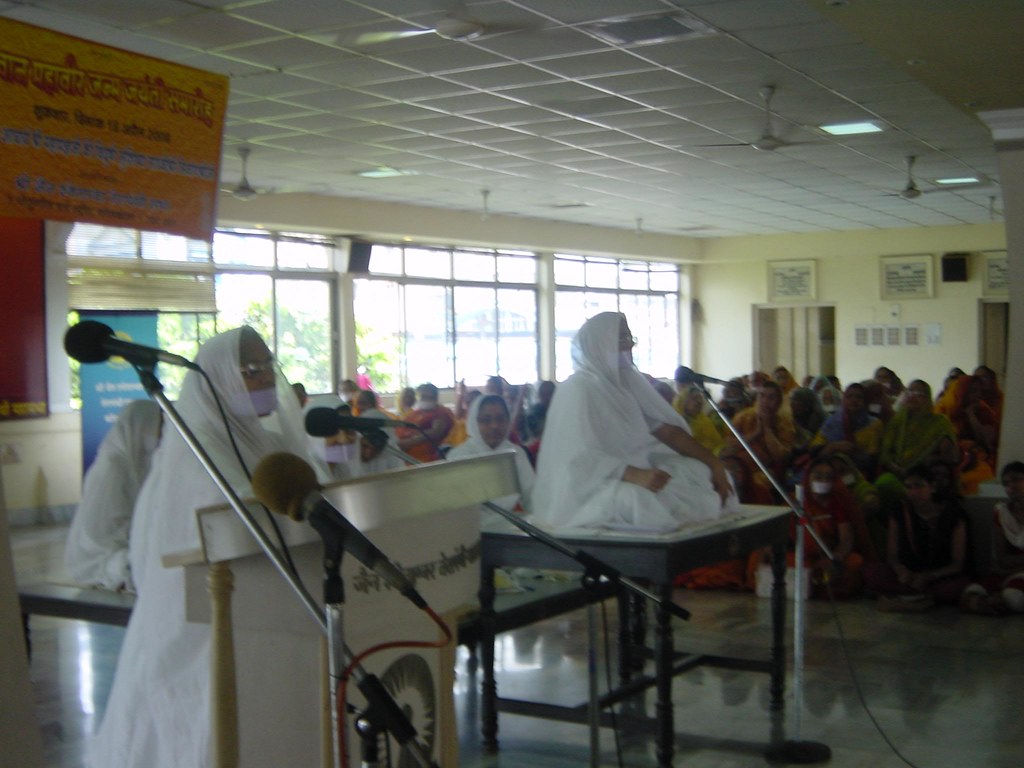 Sadhvi lavnyaprabha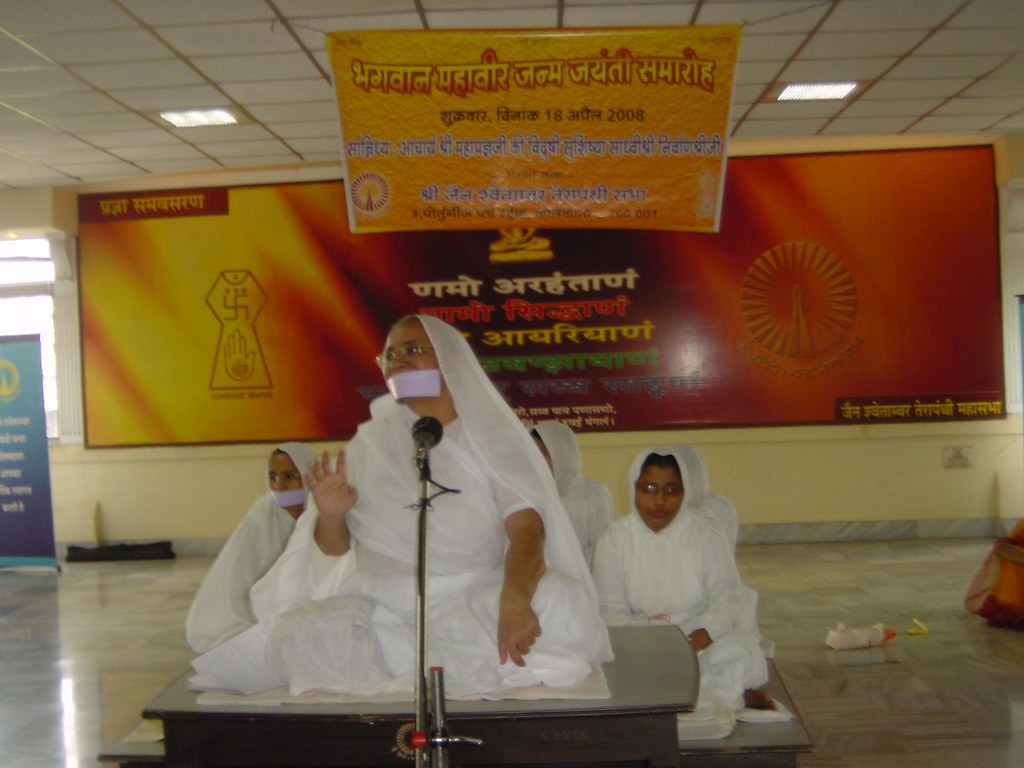 Sadhvi nirvan shree
The ultimate objective of his teaching is how one can attain the total freedom from cycle of birth, life, pain, misery, and death and achieve the permanent blissful state of oneself. We can say liberation, nirvana, absolute freedom or moksha.
Sadhvi Kundan Yasha and other sadhvis and samaniji presented a conversation highlighting life of Lord Mahavira.
Samani Nirdehika Sangh Prajna expresses her view and mentions mainly 2 points of his life. We saw Mahavir practised what he preached and he was free from prejudice.
Sri Malchand Bhansali president of Jain Swetamber Terapanthi Sabha, Kolkata welcomed all participants. Sri Pratap Dugar, president of Terapanth Yuvak Parishad, Smt. Rajkumari Lunia secretary of Mahila Mandal and Sri Jaskaran Chopra, president of Mahasabha and Sri Vinod Choraria general secretary of Mahasabha also spoke on this occasion.
Many laypersons observed fast to pay tribute to lord Mahavira.
The function was organised by Shree Jain Swetamber Terapanthi Sabha and function compered by secretary of sabha Sri Karansingh Nahata.
---
more photos available by click on any