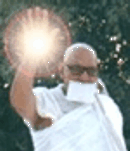 Entire Sthanakwasi Samaj is in high spirits on getting the news of reconciliation of differences amongst its top seers. The conflicting groups and their followers have accepted to work together. After the meeting with Shri Umesh Muniji Maharaj at Dewas, (M. P.) The Chairman of Shwetambar Sthanakwasi Jain Conference, Shri Kanti Lal Jain and his group announced the success of peace efforts. The announcement of successful resolution of all the differences between Dr. Shiv Muniji, Acharya of the parent body of Shraman Sangh and Acharya Shri Umesh Muniji, nominated by Shri Roop Muniji has been welcomed by the members and the saint community of the sect. Amongst all Sthanakwasi Jain sects, Shraman Sangh is the biggest sect, constituted by over 1500 saints. Shraman Sangh was formed about 60 years back when several small Sthnakwasi groups joined and nominated Shri Atma Ramji as its first Acharya. Second saint to head Shraman Sangh was Acharya Shri Anand Rishiji and thereafter Shri Devendra Muniji headed the sect. After Devendra Muniji, Dr. Shiv Muni was unanimously declared as Acharya.
About five year back, some of the decisions of Dr. Shiv Muniji taken in the capacity as Acharya of the Sangh became highly controversial within the saint community. This led to separation by a small group of saints, who formed another group, led by Sri Roop Muniji "Rajat". Shri Roop Muniji nominated a vetaran saint, Shri Umesh Muniji as Acharya of the dissenting group. Several delegations made repeated efforts for reconciliations but the internal politics of Sangh Members (Sharavaks) blocked all peace efforts. Saints were also too tired of negative media coverage and publicity of the whole issue.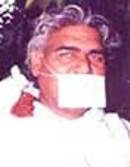 Taking lead, Dr. Shiv Muniji during his 2007 Chaturmas at Ambala issued fresh appeal to all the saints to come and work together. This initiative was welcomed by all and positive signals started appearing from other sides too. Everyone was looking for a honourable solution which could be acceptable to all. It was finally resolved that, "Umesh Muniji Maharaj will be designated as "Ganadheesh" of Shraman Sangh and everyone will accept the leadership of Dr. Shiv Muniji as the Acharya of the Sangh".
The members of Executive Committee of All India Sthanakwasi Jain Conference, Shri Kantilal Jain, Shri Sumati Lal Karnawat, Mumbai, Shri Paras Mal Chajjed, Shri Nemi Chand Chopra and Shri Kesrimal Burad played key role in facilitating peace dialogue.
We are grateful to Dr. Rajendra Muniji M. S. at Delhi for briefing Ahimsa Times on this issue. Dr. Rajendra Muniji, who is very popular in Sthankwasi Samaj has also inspired the members of Sthanakwasi Samaj to build a Jain institution for research and education at Delhi. Response to this appeal has been very encouraging. Land has been identified & procurement formalities are being completed. The place will be known as " Navakar Teerth Atishay Kshetra". For any further information, please contact Ahimsa Times or call on 098-100-46108.