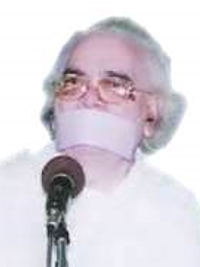 Lifetime
Born:
1932, Ladnun
Terapanth Info
Diksha:
1942 at Sardarshahar by Acharya Tulsi
About
See alternatively:
Muni Sumermal (Sudarshan)
Muni Sumermal is also known asMuni Sumermal 'Ladnun', for Ladnun was his birth place in Rajasthan 1932. He took Diksha at the age of 9 in 1942 by Acharya Tulsi at Sardarshahar, Rajasthan.
At the age of 21, he already was declared group leader at Bhinasar, Rajasthan. Group leader is the head of a group of monks. At present 4 other monks are with him, Muni Vijay Kumar, Muni Udit Kumar, Muni Prasham Kumar, Muni Anant Kumar.
In 2003, the title of Terapanth Darshan Manishi (Great Man of Terapanth Darshan) was bestowd upon him by H. H. Acharya Mahaprajna.
Muni Sumermal has a deep knowledge of Sanskrit and Prakrit. He has studied the Agamas in presence of Muni Ghashiram ji who was a well known specialist of metaphysics in the Terapanth order.
Munishree Sumermalji bears a big number of Agamas in his memory.
He is a successful writer and has authored quite a number of books in Hindi, beneath others, Jain story books and metaphysical treatises.
His ascetic wanderings brought him from Punjab, Delhi, Gujarat, Mumbai to South India and Kolkata, where he had spent his Chaturmas five times in sequence, from 1990 to 1994.
2007:
Delhi
2008:
Delhi
2010:
Sangroor
2011:
Kelwa
---
Articles: