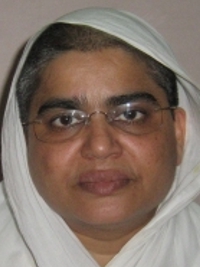 Lifetime
Born:
03-11-1962, Samdari, Rajasthan
Terapanth Info
ID:
17
Diksha:
15-04-1983 by Acharya Tulsi
About
Qualification:
M.A. In Jainism
M.A. in Science of Living
Qualified in Yoga and Meditation
Visiting Professor in Jain Darshan & Jeevan Vigyan.
Majored in Sanskrit & Prakrit.
Proficient in Hindi Gujrati & English.
Study of Aagamas under the guidance of His Holiness Acharya Mahapragya
Places Traveled:
London, Scotland, Hongkong, Thailand, Indonesia, U.S.A. Canada, U.K., Switzerland, Germany, Belgium, Holland, Italy, Israel, Romania, France, Taiwan, Singapore, Nepal, China, & most of India.
Publications (Books):
Jain View of Life (English)
Articles of Management
Modern Living Problems & Solutions.
Achievements:
Conducted Preksha Meditation Camps, Seminars, Conferene, & Conventions regarding Jainism, Preksha Dhyana and Science of Living.
Attended World Peace Prayer, Vishwa Hindu Samelan And World Peace Conference.