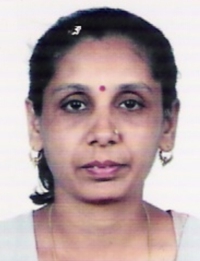 Contact
E-Mail:
About
Qualification:
M.A.,M.Phil.,Ph.D in Jainology

Diploma in Prakrit from Apabhramsha Sahitya Academy,Jaipur

Designation:
Head of the Dept of Jainology, University of Madras, Chennai-600005

Course Co-ordinator for Prakrit Studies in Chennai

Experience:
12 yrs of teaching Jainology besides Comparative Religion and Philosophy at the post-graduate level.

6yrs of teaching Prakrit for the Certificate and Diploma programs.

Serving as Resource person for Jainism for Indian and foreign students and also been the resource person for ISSJS for 3 programs spread over 3 yrs

Moduled the PG Diploma program in Jainism and compiled 7 books as study material.

Making PP-Presentations on Jainism for city schools and colleges.

Visited UK, the USA and Thailand for lectures on and projects related to Jainism and inter-faith Dialogue.
Publications:
Authored 2 books(1 is under publication),Translated 3 books on Jainism from Hindi/Prakrit to English, presented papers at national and international Seminars.
Interests include: Teaching Jainism effectively through original and secondary sources.