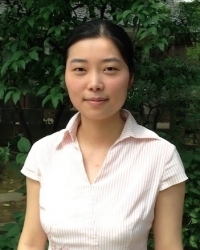 Contact
E-Mail:
Links
http://www.universiteitleiden.nl/en/staffmembers/juan-wu
About
Juan Wu graduated from Peking University (MA, 2008) and obtained her PhD from Cardiff University in 2012 with a dissertation on Indian Buddhist narratives of Ajātaśatru.
After completing a two-year research fellowship at University of Tokyo, she is now a postdoctoral fellow at Leiden University, working on a project titled "Royals across religious boundaries: A comparative study of stories of shared royal personages in Indian Buddhism and Jainism" funded by the Robert H.N. Ho Family Foundation administrated by American Council of Learned Societies.