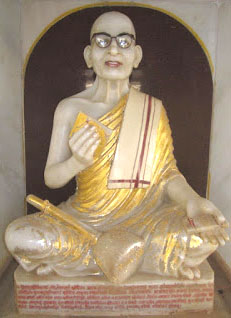 About
Acharya Bhuvanabhanu Suri was one of the leading Jain scholars of the 20th century.

He was the Gacchadhipati of the Tapa Gaccha, in the illustrious lineage of Gacchadhipati Acarya Dana Suri and Gacchādhipati Ācārya Prema Sūri. His ascetic order, now under the able headship of Gacchādhipati Ācārya Jayaghośa Sūri, is perhaps the largest ascetic order in the Jain community today.

Ācārya Bhuvanabhānu was a profound scholar of Prakrit, Sanskrit and Gujarati and had mastered every aspect of Indian philosophy. His gift was to be able to explain advanced concepts of philosophy in the simplest language. His exhaustive Gujarati commentary on Ācārya Haribhadra's Sanskrit gloss on the Śakra Stava, known as the Parama Teja, is said to be one of the masterpieces of the 20th century and places Ācārya Bhuvanabhānu in the same estimable class of scholiasts as Ācārya Haribhadra, Ācārya Hemacandra and Upādhyāya Yaśovijaya.