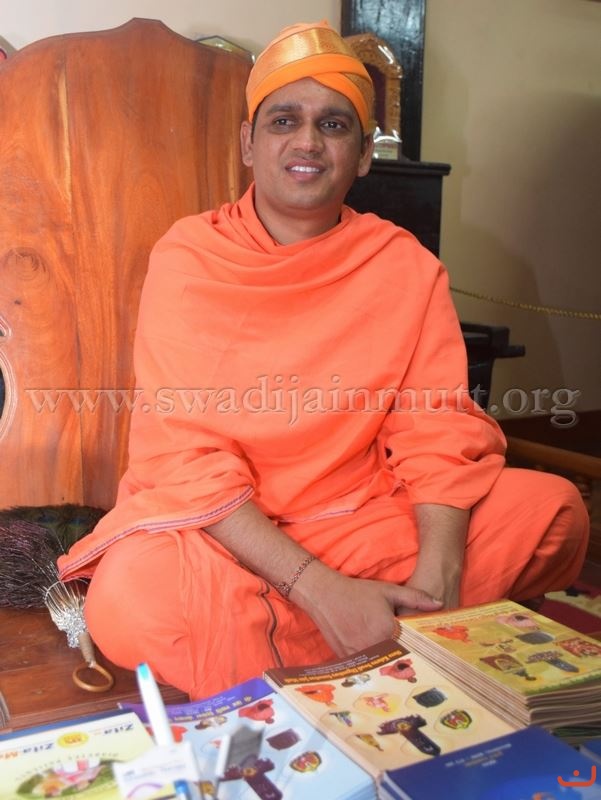 Lifetime
Born:
~1986
About
13.02.2013: Manikswamy Sumathinath Halli became Bhattakalanka Bhattaraka.

Native Place: Akkialur village of Hangal taluk in Haveri district in the state of Karnataka.

Family Background: Religious family, Late Muni 108 Sri Shambhavanandiji Maharaj happens to be his uncle.

Father: Late Sumathinath G Halli

Mother: Smt Sushila Sumathihalli.

Eduction:

Primary Education - at Akki Aluru
Secondary education - at Sri Bhujabali Brhamacharya Ashram, Karkala.
High School - at Sri Gommateshwara Vidyapeetha Brahmacharya Ashrama, Shravanabelagola.
'Uttama Certification' in Hindi
'Kavya Certification' in Sanskrit.
'Shastri Certification' from Sri Jain Vidyalaya, Morena, Madhya Pradesh.
Languages Known - Kannada, Sanskrit, Hindi, Tamil & English.
Spent considerable time with Sri Dhavalakeerthi Swamiji of Arihantagiri & has been well tranined in Jain Jyotishya, Vastu, Aradhana & conducting Panchakalyana Pratishta vidhis by Sri Swamiji.
Well experienced in conducting Jain aradhanas, vidhis & Panchakalyanas independently.
Has good knowledge of operating computers & its applications.
His predecessor: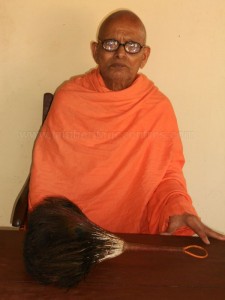 Bhattakalanka Bhattaraka 1975-2012