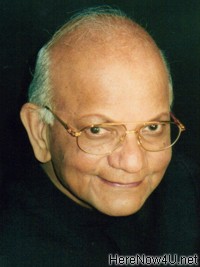 Lifetime
Passed away:
06.03.2022
Links
https://amp.theguardian.com/world/2022/jun/24/natubhai-shah-obituary
About
MBBS PhD

Jain Samaj Europe
Hindu Council UK
Dr Natubhai Shah, retired doctor with PhD in Jain Religion, represents Jainism at the highest level in UK. He is Founder Chair/CEO of the Jain Network and the Founder President Jain Samaj Europe, Jain Academy and Ahimsa for Quality of Life. He was mainly responsible for creation of the beautiful Jain Centre in Leicester and now works with full dedication to establish a much needed Jain Centre in Colindale, North London. The aim of this Centre is to provide a place of Worship and Study for all Jains and Improvement of Spiritual and Physical Quality of Life of Jains and Wider Community.

He was responsible for establishing Jain Studies DeMontfort University, Leicester, SOAS London, the Chair for Jainology in Mumbai University and the Department of Jain Studies in Antwerp. He is the author of Jainism: World of Conquerors (2 Volumes) and few other publications.

He is involved in the interfaith work for more than 25 years and is Trustee of the Interfaith Network UK, Faith based Regeneration Network, Faiths Forum for London, Barnet Multifaith Forum and is a member of Barnet SACRE. He is also Chair of Council of Dharmic Faiths and serves as Patron in three International Interfaith Organisations. He was selected 'Man of the Year' by American Biological Institute in 1991 and was awarded 'Jain Ratna' by Prime Minister of India in 2001 and now has been awarded with 'MBE' by Her Majesty the Queen for his services to the Jain Community and Interfaith Relations.