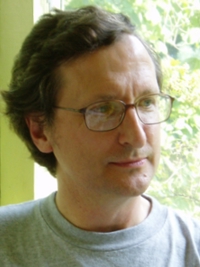 Address
Denison University, Ohio, USA
Contact
Phone:
740-587-6254
E-Mail:
Links
http://www.denison.edu/academics/departments/international/john_cort.html
About
Director of Deniston University Department of Religion. John E. Cort has degrees in South Asian Studies from the University of Wisconsin (B.A., 1974; M.A., 1982), and in the Study of religion from Harvard University (A.M., 1984; Ph.D., 1989). He teaches our courses on religions of Asia, as well as many comparative courses on issues such as environmentalism, art, human rights, and nonviolence. He is also involved with the East Asian, Environmental Studies, and International Studies programs at Denison. John is a scholar of India, where he has lived for a total of six years over the past three decades. His specific area of expertise is the Jain religious tradition, and in this context he regularly gives talks at Jain conferences and temples throughout North America. Before entering graduate school he worked as a community organizer on issues of disarmament and social justice in Washington, D.C. He also enjoys translating poetry from several Indian languages into American English.

John Cort's research focuses on the Jain traditions of South Asia, on which he has conducted extensive fieldwork as well as textual studies. He is currently working on a book-length manuscript detailing Jain discourses and practices concerning temple images, for which he has received research grants from the Asian Cultural Council, Getty Foundation, and American Institute of Indian Studies. In addition, he is working on series of essays exploring the roles and expressions of religious devotion within the Jain traditions.

He is also active with several organizations involved with the study of India, religion, and art at the national level. He is Secretary of the Executive Committee of the American Institute of Indian Studies, and on the Board of Trustees of the American Council for Southern Asian Art.