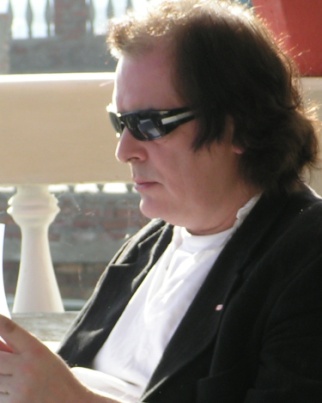 Lifetime
Born:
08.05.1956, Montreal, Canada
About
Director, International Institute of Peace Studies and Global Philosophy
Thomas Clough Daffern B.A. (Hons.) PGCE. D.SC. (Hon), PhD. is a philosopher, historian, teacher, poet, author, lecturer, musician, thinker, educator, consultant and peace studies specialist. His academic background includes degrees in European and world history (with political philosophy) and religious education, plus a long period of intense personal study in philosophy, religion and the history of ideas – together with over 30 years teaching experience in the same fields. He has also trained and practised in conflict management within communities and schools, specialising in multifaith and multicultural mediation. He is also a trained and experienced teacher in secondary schools, specialising in philosophy, religious education, history and citizenship studies. He was awarded his PhD from the University of London for a thesis which explores the history of the search for peace from 1945-2001 and which proposes a new field of historiography, Transpersonal History, as the best way to establish a rigorous discourse on peace among rival and contending spiritual and intellectual traditions, currently battling for hegemony on the planet. He is a founder and coordinator of International Philosophers and Historians for Peace and has worked with philosophers and intellectuals from many countries worldwide to help establish intellectual and spiritual networks for peace and goodwill. In 1990 he was elected in Moscow as Coordinator of International Philosophers for Peace, a specialist body of philosophers worldwide searching for peace and international understanding. He is Director of the International Institute of Peace Studies and Global Philosophy (IIPSGP) which works across many academic fields to bring together all those with an interest in and a commitment towards the study of peace and philosophy on all levels of the personal and global and to applying the qualities of love and wisdom to the resolution of the problems and tensions of today's world.