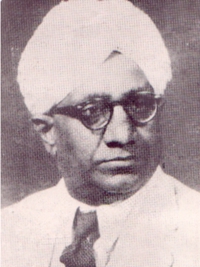 Lifetime
Born:
1906, Sadalaga, Belgaum district
Passed away:
1975
About
He had his early education in Belgaum, Kolhapur, Sangli and Puna. He studied at Bhandarkar Oriental Research Institute, Puna and obtained Masters degree in Prakrit. Subsequently, he joined Rajaram College, Kolhapur, as Professor of Prakrit in which most of the Jaina works have been written.




His works include Pravachanasara, Panchasuttam, Varangacharita, Kamsavaho, Lilavati, Kuvalayamala, and numerous others. His contributions were admired by great scholars like Schubring (Germany), Winternitz (Pargue), Keith (Edinburgh), Chatterji (Kolkata), R. Shamashastry (Kautilya fame). Honours came to him from far and wide. He visited Paris, Canberra, Belgium, etc. He was the President of 46th Kannada Sahitya Sammelana held in 1967.



At the age of 65, he joined the Mysore University as the first Professor of the Department of Jainology and Prakrit at the invitation of the then Vice-Chancellor, Prof. D. Javaregowda. The VC had a tough time in convincing the authorities for the appointment of Dr. Upadhye as he was 65. Mysore University came to limelight among many foreign universities due to the presence of Dr. Upadhye as the faculty.


---
click to enlarge :