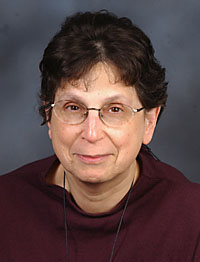 Lifetime
Born:
1947
Address
New Haven, Connecticut, USA
Contact
E-Mail:
Links
http://www.yale.edu/religiousstudies/facultypages/cvpg.html
About
Phyllis Emily Granoff (born 1947) is a specialist in Indic religions. She is currently the Lex Hixon Professor of World Religions at Yale University, New Haven, Connecticut, USA. She also serves as the editor of the Journal of Indian Philosophy.


After receiving a Bachelor of Arts (summa cum laude) in Far Eastern Languages from Radcliffe College, she earned her Ph.D. in Sanskrit, Indian Studies and Fine Arts from the Harvard University.


She is fluent in numerous Indian languages, including Sanskrit, Prākrit, Pāli, Ardha Magadhi, Bengāli, Hindi, Āssamese, Gujarāti and Oriyā. In addition, she has some degree of skill in Japanese, Chinese, French and German.