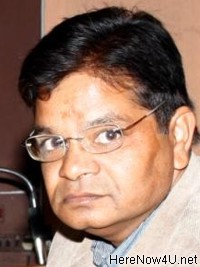 Lifetime
Born:
Sri Dungargarh
Contact
Mobile:
09414429225
E-Mail:
About
Dr. Bachh Raj Dugar is Professor in the Department of Non-violence and Peace
Director, Research and Honorary Director of Ahimsa Bhawan, and Registrar from 1997 to 1998, Jain Vishva Bharati University, Ladnun, Rajasthan.
He has more than 25 years of teaching experience at the postgraduate level, guided more than 15 Ph.D. scholars and has made seminal contribution in various national and international seminars and conferences. He has more than 70 research papers and 10 books to his credit. His latest well known books are: Value Management in Professions; Non-violence, Relative Economics arid New Social Order; Promoting Values in Higher Education; and Relative Economics.