International Mahavir Jain Mission, Jain Ashram
Handsworth Wood, Birmingham UK
The International Mahavir Jain mission was founded in 1976 by the late Acharya Sushil Kumar Ji Maharaj and it is the first Jain centre of it's kind opened in Europe and America. It started as place to gather and worship. A handful of the Jain community bought the property and has maintained it themselves. This establishment celebrated it's 25th which was covered by the media. This was an international event with people from India, Holland, Scotland and various parts of UK, under the auspicious presence of the High Commissioner of India.
Jains arrived in UK in early 1960's from India and were later joined by others from Africa and Gujarat. The Jain community in Birmingham consists of more than 300 people. Mostly they are from a business or professional background.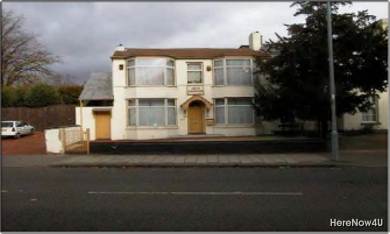 Jain Ashram Birmingham
In the year 1996 the Jina pratimas (statues) were donated to the ashram to give it an appearance of a mandir (temple). Our mission is to create this ashram into a Jain resource centre - open to all Jains and non-Jains to spread the teachings of Lord Mahavir.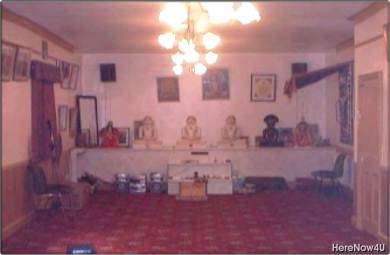 The temple
Over the past 25 years Jain sadhus and sadhviji's disciples of late Acharya Sushil Muni and samaniji's disciple of Acharya Mahaprajnaji have come from India to the Jain Ashram at various occasions and have given further insight into the religion in the form of discourses, yoga and meditation practice and discussion on health related issues.
Though, with limited monetary resources the missionary is moving a step forward in its mission with a motto of Live and Let Live. The missionary is actively engaged in holding conferences & seminars on both inter and multi-faiths and discussions with various organizations on different issues like ecology, environment, and other social issues and strongly engaged in encouraging and promoting vegetarianism and vegan diet.
Our Mission is not to preach or to convert, but to bring awareness about Jainism among the people, which holds a strong belief about leading a simple carefree life. Our wish is to extend this temple to offer the community advice on various issues, in particular enhancing the younger generations to lead a carefree life and building a peaceful, loving and caring society to provide safe environment for the future generations by showing the path of Jainism as defined by theologians Jainism - the philosophy of the way of living.