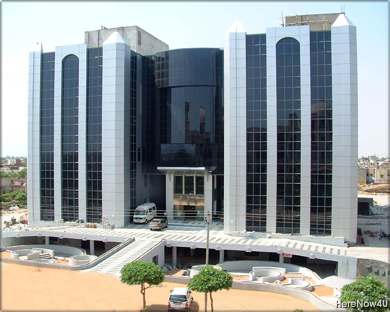 Tagore Hospital, Jaipur, Rajasthan
With the blessings of Gurudev Acharya Mahaprajnaji, the first ever in Rajasthan Minimally Invasive Computer Navigated High Flex Knee Joint Replacement Surgery will be performed on 24th September 2006 at Tagore Hospital & Research Institute, Mansarovar Sector-7, Jaipur-302020, Rajasthan. Famous surgeon, Dr. S.B. Solanki, MS (Orth.) UK, will accomplish it on the knee of Gurudev's silent disciple Shri Balwant Mehta, 70 years old resident of Jaipur.
Shri Mehta is a retired senior corporate executive, very ambitious to help other senior citizens suffering from acute OsteoArthritis pain and requiring total knee joint replacement surgery with least pain possible and at affordable cost. With the help of Dr. Solanki, he has successfully managed to get an experienced surgeon from Bombay and a team of experts from Johnson&Johnson to assist Dr. Solanki perform this surgery.
Vegetarians from other parts of the world have contacted Tagore Hospital and flooded it with enquiries for this type of surgery after publication of the news in HereNow4U. Many of them have shown interest in touring historical Jain abodes in Rajasthan after recovery from operation and have sought help for organising the same. Shri Balwant Mehta, though himself a patient, has offered full cooperation and help in this behalf to all interested brothers and sisters.
Costless treatment and excellent support will be provided for Saints and Sadhvis if they contact Mr. Mehta for assistance.
He may be contacted for any information at:
74, Bhagat Vatika - II,
Civil Lines,
Jaipur-302006,
Rajasthan, India
Telefax: 91-141-2225300,
Mobile Ph. 91-98294-18190
e-mails: ; ; ;
It is also proposed to make Tagore Hospital accessible by helicopter ambulance in case of natural calamities and unfortunate casualties. It is also gearing up to receive critical cases by air from India and abroad.
Dr. Solanki who worked for over 8 years in UK, Germany and Australia before finally making Jaipur as his home is very keen to serve Jains and non-Jains from all over the world with his surgical skills. He and his brilliant wife Dr. Ruchira Solanki, MS (Gynocology) from UK wants to work among poor ladies for their health upliftment and offers many healthcare camps with free consultation and free medicines. Both the doctors are dedicated vegetarians believing in virtues of Jain philosophy, and great admirers of Dharmaguru Acharya Mahaprajnaji.
We are glad HereNow4U has provided support to us in the past. We will be very happy if this support could continue to spread this message to the readers of HereNow4U. We shall give special attention to Senior Jain Citizens in meeting their medical and healthcare needs by offering affordable treatment and tours of Jain abodes in Rajasthan, Gujarat and elsewhere.
Dr. Solanki assures that this type of surgery has total chance of success in eliminating pain, provide quick recovery, and high flexion of the knee, which is needed the most by senior citizens for performing daily rituals. He has received many enquiries from abroad and areas bordering Rajasthan to seek his help for an affordable treatment. Tagore Hospital was opened by India's Vice-President Bhairon Singh Sekhawat end March this year, is provided with 100 beds now, will be expanded to 300 beds in the near future, and has the following depts. functional:
Joint Replacement, Arthroscopy and Orthopaedics
Brain & Spine surgery
Percutaneous Cystolithotripsy
Ultra modern state of art Modular OTs with laminar air flow
General Medicine and General Surgery
Gynaecology & Obstetrics
Paediatrics
Neurology
Imaging Services
Dr. Solanki states that many more departments will very soon be opened; proposal for a helicopter ambulance service is under active consideration, Medical Tourism will be encouraged, and every possible effort will be made to provide world-class treatment.
Balwant Mehta
emails:
Telefax: 91-141-2225300
Mobile: 91-98294-18190
Director – India Resources International, Inc.
74, Bhagat Vatika - II,
Civil Lines,
Jaipur - 302006, Rajasthan
INDIA