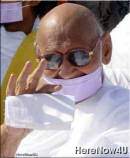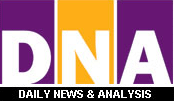 Daily News & Analysis
Independence and dependence can be explained in terms of relativity. From the absolute point of view, nothing is entirely dependent or independent. Lord Mahavira explained the world in terms of two perspectives: the transcendental viewpoint (nischay naya) and the empirical viewpoint (vyavahara naya). According to the first, every object is seen in its intrinsic form. There is no substratum or substance. No cause, no effect. No creator, no creation. Whatever is, is its intrinsic form. This is an ontological definition. The empirical viewpoint deals with its elaboration. Within its ambit lie the relationships between the substratum and the substance, cause and effect, creator and the creation.
Here a definition of dependence and independence can be attempted.
Two schools have tried to define independence. Religious thinkers interpret it as freedom from inner influences (passions which destroy the soul's attributes). In terms of governance, it is freedom from external influences (imperfect organisational procedures).
For Mahavira, independence means kashay-mukti - freedom from anger, ego, disillusion and greed. Only a man free from passions can act independently. Insult for insult, ego against ego - this is the life of reaction. Such a man can never live a life of independence. Freedom is an internal quality. The one who is free from his inner passions looks for solutions within oneself, lives a life of action and is independent in the true sense. He is able to reply anger with love and arrogance with humility. This action is born out of his own internal thoughts and so, is action.
The spiritual meaning of independence is action and that of dependence is reaction. Non-violence (ahinsa) is action, violence (hinsa) is reaction. So Mahavira has identified non-violence as dharma and violence as adharma. In other words, independence is dharma and dependence, adharma.
The writer heads the Jain Terapanth sect.