Special article on Anuvrat Movement Foundation Day - March 1, 2021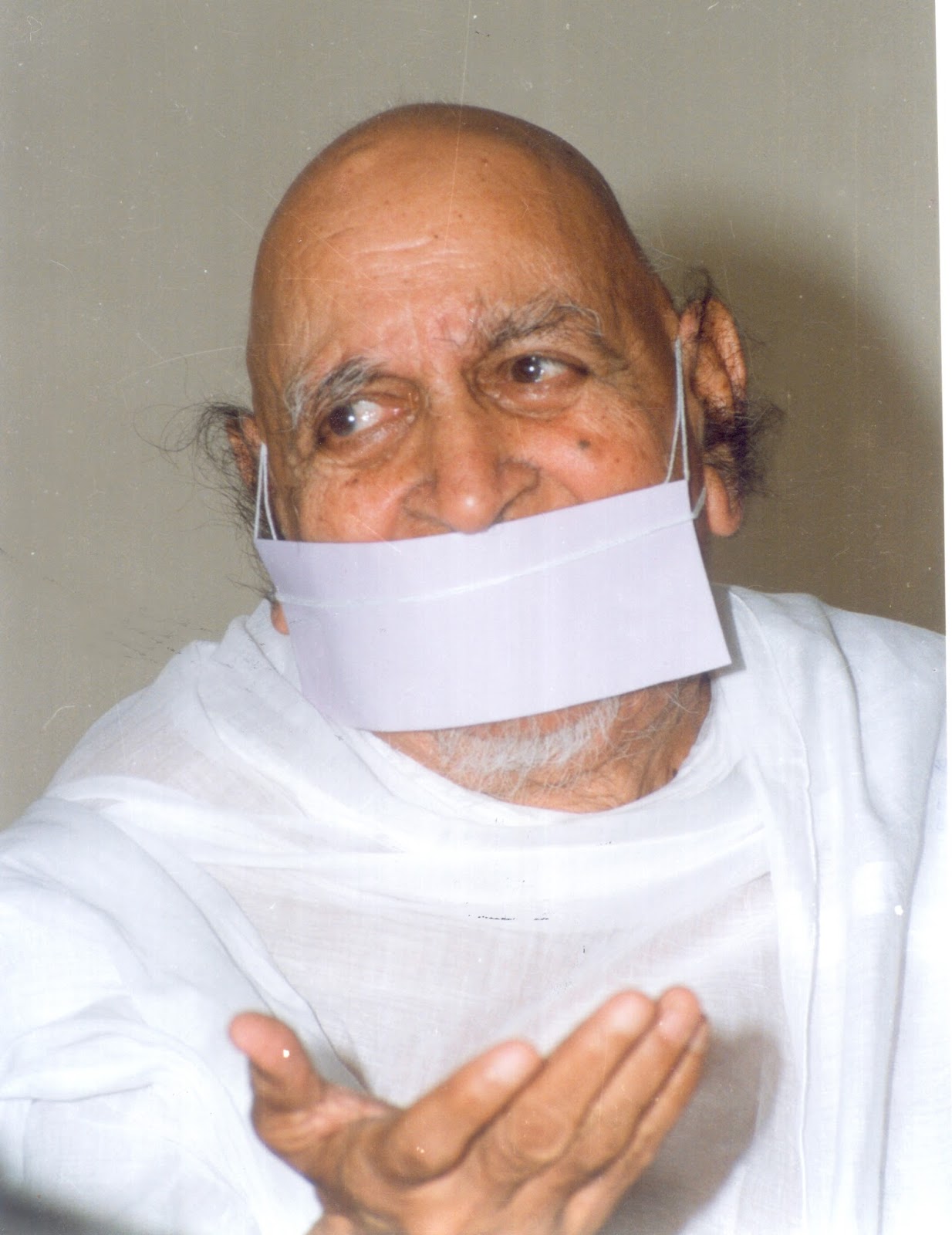 Acharya Tulsi
As an innovative and unique mission in the creation of a new era and an ethical revolution in public consciousness, the Anuvrat Movement is the first moral movement not only of thecountry but of the world, which has been involved to uplift the human values. March 1, 1949 - marks the historic day of the founding of the Anuvrat Movement. 72 years ago, Acharya Shri Tulsi also suggested its highway as Anuvrat with the message of real independence for independent India. This philosophy of Anuvrat movement, given by Acharya shree Tulsi, has been introduced as a world philosophy today. The second decade of the 21st century ended with a global tragedy in the form of the coronavirus epidemic. A tragedy that has forced aman to rethink his life values and lifestyle. On the face of this change, the Anuvrat movement is presenting a lifestyle that will be able to change human thinking from self-welfare to the feeling of world welfare.
The seventy-two-year-long journey of the Anuvrat Movement has a bright history, it symbolizes the sunrise of the new India. Taking a difficult effort to build national character, this mission touched every problem of the nation and reached various forums of international level. An honourable recognition was given to the Anuvrat movement. Everyone from the common man to the top accepted its need. The promoter of Anuvrat, Acharya Shri Tulsi and later his disciple Acharya Shri Mahapragya and the present Acharya Shri Mahashraman made many padyatras of the entire nation and neighbouring countries and undertook meaningful and effective ventures to become human beings from footwear to the highest forums of the nation. The decline of moral values and vicious attitudes of man continued to attack.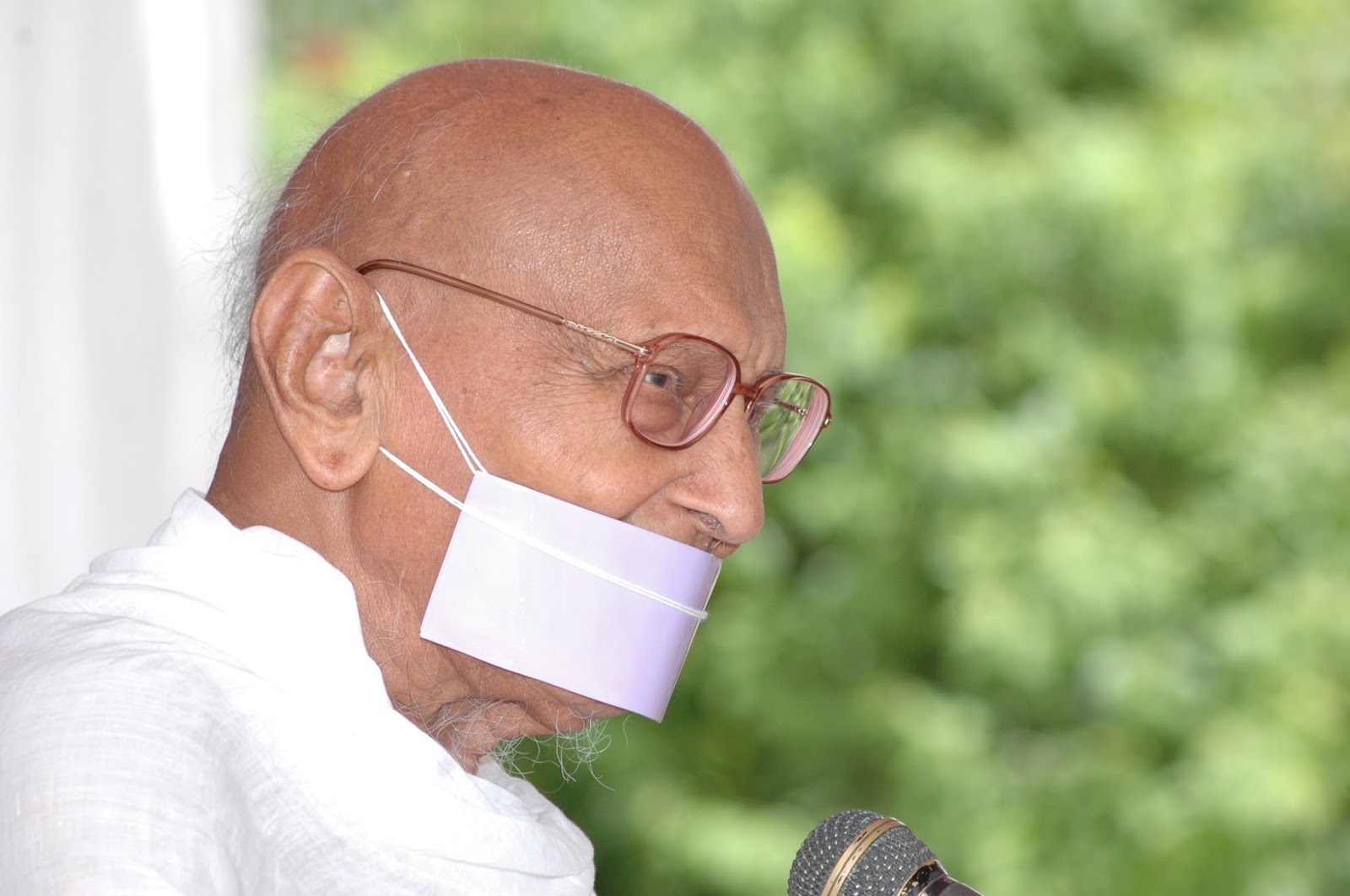 Acharya Mahaprgya
All the three Acharyas rose above their religion and gave priority to the matter of universal religion. They gave the correct meaning of "religion" and "secularism". Under his leadership, the scope of the solution of human and global problems became wider. The Anuvrat era has become the voice of human beings. There are many ideologies and debates inspired by many politics in the world and there are many mechanisms, policies and systems to implement them. On these, the heads of different nations keep changing their style of operation according to the country, time, and situation. But to establish moral values, ideology and some movements that are related to human welfare; it was started in India by the efforts of Acharya Tulsi. People say that today who ever enshrines political and moral thinking, planning or suit; no one can get out of Gandhi. The one who got out or who tried to leave had to comeback. If we understand Gandhi philosophy and go into its depth, then it would seem that from the philosophy of Acharya Tulsi, no one could get out of the philosophy of Anuvrat Movement.
In the Anuvrat Movement there is a lot of openness, great depth and very subtlety. His philosophy also meets the test of scientism. It is difficult for an ordinary person to live the best values of life, but if we understand those best values, then it is right. Anuvrat has given importance to change of heart and change of vision. Many times the politics of today has also established values, which can be called healthy, but they have collapsed due to lack of healthy environment and fair people. Over time people's thinking changes, expectations change, new concepts of development are formed. Many old beliefs, styles go to the background. Those who once used to speak, they become silent. Some believe in walking slowly and with strong steps, some believe in walking very fast so that you can see the end of progress in your life. But no one accepts the stay.
Stagnation or delay in development is indirect death. Whoever stopped, whoever left awareness, whoever left the truth, was marginalized. Today's development, whether it belongs to one person, whether it belongs to a society, whether it belongs to a nation, is also connected to others in such away that if a wrong decision is taken by the first party then the crisis is without any fault. Therefore today's development gives the message that everyone should develop. From the first to the last. This is what Gandhi and Vinoba called 'Sarvodaya', Mahavir called it 'Sarvopagraho Jeevanam' and this is what Acharya Tulsi called 'rule over discipline again'.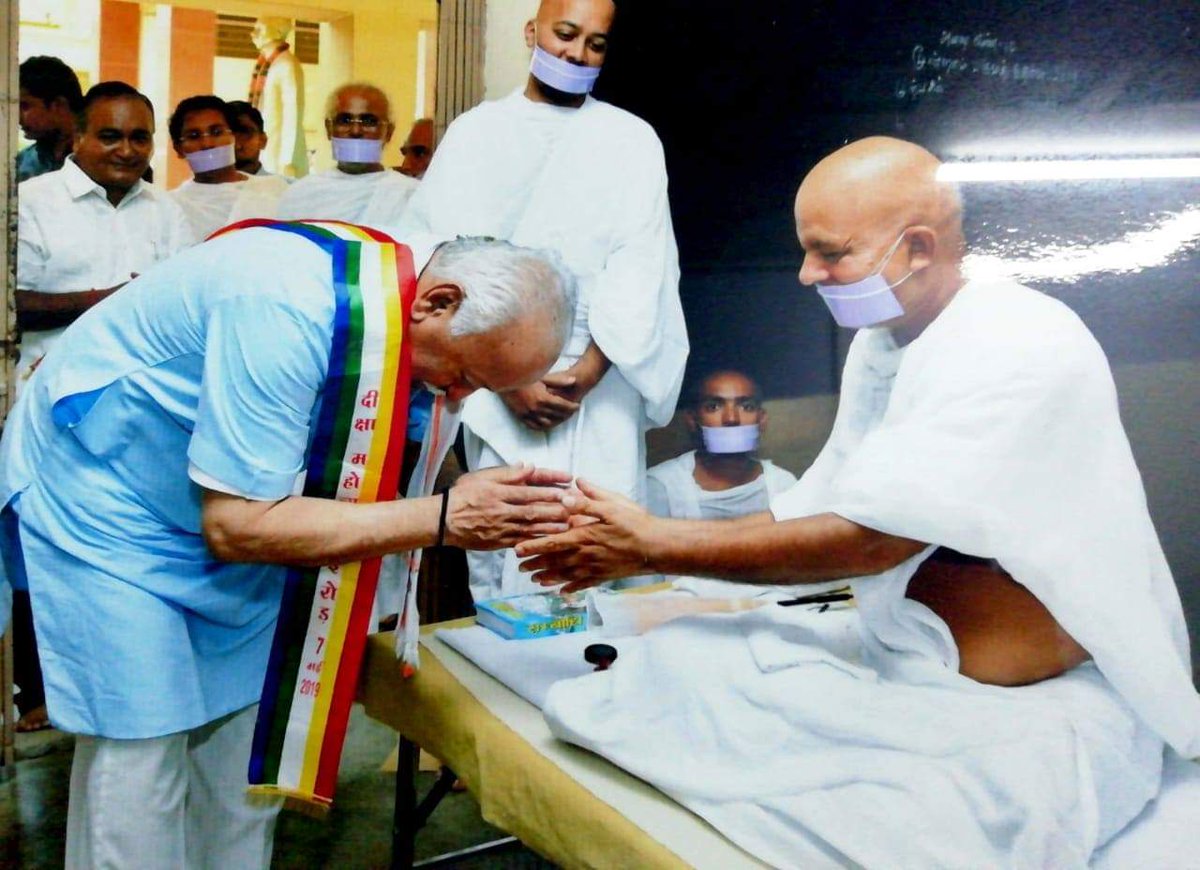 Acharya Mahashraman and Mohan Bhagwat
In the terrible expansion of corruption, the establishment of morality is more important. The Anuvrat Movement has always been a medium for raising this voice and establishing moral values. This movement has become a strong advocate of morality. Many times the stagnation came, many times the pace came, but it did not stop. This movement has been dynamic in many forms. No matter how many forms, institutions and their top leadership have developed with the sharpness of their vision and thinking. Now Anuvrat Vishwa Bharati and its president Mr. Sankesh Jain have inherited a legacy which is a lamp itself and which they are ready to fill with more oil by burning it. March 1, 2021 – On the 73rd Anuvrat Foundation Day, he and every worker of Anuvrat are rededicating themselves to this mission of human welfare with a new resolve. With the aim of 'Anuvrat lifestyle' to be a lifestyle of the people, the Anuvrat Movement is going to start a long campaign from this day itself.
Today the means through which morality is being articulated are very limited. They are quite incapable of impacting and creating consciousness. We are seeing that there has been lightness in the expression and language of such movements and mediums. In such a situation, it is an adventure to come forward with seriousness and strong programs. Time assumes that whenever there is moral degradation, then the medium of moral establishment is more powerful and honest.
There are many occasions in the progress of human beings when the value of life gets clouded. All faith is broken. And some alien elements get into unwanted lifestyles. This is the joy of life, it is the process of life, and otherwise life is not life. But there is a tradition of destiny that they do not accept it forever. But it does not allow it to become permanent. Begins to break down and become. New ideas grow. New systems are born and new styles, new expectations are born. Moral efforts are to be kept lit in the midst of these troubles. We will keep those little lamps in dark paths so that people do not forget "light".