Centre of Jaina Studies Newsletter: SOAS - University of London
---
The doyen of Jaina studies in Germany, Dr. Gustav Roth, died on 6th of June 2008 at the age of 92 at his home in Lenglern near Göttingen. He was born on 22nd January 1916 in Breslau, Silesia, then a part of Germany. In 1937, he was admitted to the university of his home town and studied Indology under Paul Thieme. His teacher impressed him deeply, and he entertained a cordial friendship with Thieme until the latter's death in 2001. In 1939 Roth left for Leipzig, where he continued his Indological studies under Friedrich Weller. In 1941 he continued his studies in Halle, where he again met up with Thieme, who had been appointed as chair there that very year. But soon after, Roth was drafted into the army. Thanks to his good knowledge of Persian, he was assigned to the Indian National Army (Azad Hind Fauj). He spent most of the war in Bordeaux, being trained to "conquer India" – as he would put it. It was Roth who managed to get Thieme recalled from the Russian front to become a member of the "Indische Legion", a feat for which Thieme retained a life-long gratitude. After the war Roth had to move to Penzberg, Bavaria. In 1949, he enrolled at the University of Munich to study under Helmut Hoffmann, a pupil of Heinrich Lüders, and under Karl Hoffmann, who had been trained by Ferdinand Sommer. In 1952, he completed his studies with a thesis on the eighth chapter of the Nāyādhammakahāo, the Mallījñāta, which was published only in 1983 as volume 4 of the "Monographien zur indischen Archäologie, Kunst und Philologe". The following years he spent in India, mostly in Patna, where he studied ancient Indian history and archaeology – supported by a scholarship granted by the Indian State – under A. S. Altekar and B. P. Sinha. At that time he met great Jain savants like Acharya Shri Tulsi, Hiralal Jain, Muni Jambuvijaya-ji, Muni Punyavijaya-ji, Dalsukh Malvania, Nathmal Tatia, A. N. Upadhye and Padmanabh S. Jaini. When Baladewa Mishra, decipherer pandit of the newly founded K. P. Jayaswal Research Instute at Patna, introduced him to the scripts of the manuscripts that Rahula Sankrityayana had discovered and photographed in Tibet, A. S. Altekar then entrusted the task of editing the Bhikṣuṇī-Vinaya of the MahāsāṅghikaLokottaravāda school to Gustav Roth, who published his masterly edition in 1970. In 1957, Roth moved to Calcutta where he lived for two years. In 1959, he returned to Germany to join the Indological Institute of the University of Göttingen as assistant to Professor Ernst Waldschmidt, who had invited him to do so when they had met in India in March 1958. In 1965, he was appointed "Akademischer Rat" and, later on, "Akademischer Oberrat" under Waldschmidt's successor, Heinz Bechert. At the University of Göttingen he gave classes in Sanskrit, Middle Indic and modern Indian languages (including in the literatures of these languages). Upon retiring in 1981 from the university, he was appointed director of Shri Nava Nalanda Mahavihara by the State Government of Bihar, a position he held from 1982 through 1985. Back in Germany, he devoted himself to his Indological studies and published on quite a number of topics.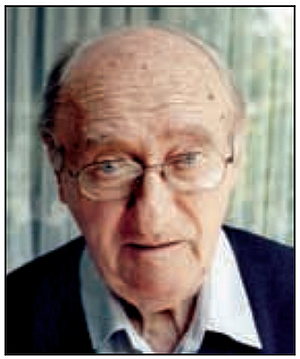 As can be seen from the list of his main publications on Jainism, he was particularly interested in cross-cultural studies. And also here Jainism played a major role as comparandum.
Gustav Roth took a keen interest in all activities at his old institute, indeed, until only a year before his death, he attended each and every lecture there and joined in the very lively discussions that ensued. But if there was one small-scale project he was really enthusiastic about, it was our project on Rahul Sankrityayan. When Gustavji, as he was called here, heard about the problems we were having in obtaining certain books on Sankrityayan, he immediately contacted his bookseller in Patna and procured what was missing. Gustav Roth was honoured with four felicitation volumes – probably the largest number of festschrifts to have ever come a scholar's way – plus a collection of his published articles up to 1983 (Indian Studies. Delhi 1986). He is survived by his wife Helga, his paivvayā for almost half a century.
Thomas Oberlies, Seminar für Indologie und Tibetologie, University of Göttingen