Delhi: 23.05.2016
ANUVRAT KARYASHALA:ART OF LIVING \"was organised on 23rd may 2016,at Terapanth Bhawan in the pious presence of Sadhvi Ashok Shree and Sadhvi Sanyamlata. Chief guest of the event was Prof.Sita Bimbra.Sri Dhanpat Nahata PRO Anuvrat Samiti Delhi gave a melodious rendition of Anuvrat geet.Pres.
Dr.P.C.Jain and vice-pres.Sri Shantilal parawari expressed their views on Anuvrat. Joint sec.Dr.Hansa Sancheti,Master Harsh Sancheti and Master Yasash Pugalia presented an interesting Skit on ANUVRAT: AN ART OF LIVING. The programme was attended by many local bodies Sri Suparasmal Dugar pres. JST Gandhinagar and vice -pres.Sri Omprakash Surana,Sri Ranjeet Bhansali pres.Vikash Manch,
Social media convenor of Anuvrat Mahasamiti Sri Rishabh Baid and Neelima goyal,Sri Pramod Dugar,Sri Pramod,Sri.Pramod Bhansali,Mrs.Raj Gunecha,etc.Dr.Dhanpat lunia,Advisor Anuvrat Samiti Delhi also graced the occasion with his presence.Sri Mahendra Shyamsukha,sec.JST.sabha Gandhinagar gave the vote of thanks.The programme was hosted by Dr.Kusum Lunia sec.Anuvrat Samiti Delhi.The august gathering took a pledge of living an addiction free life and of not committing suicide.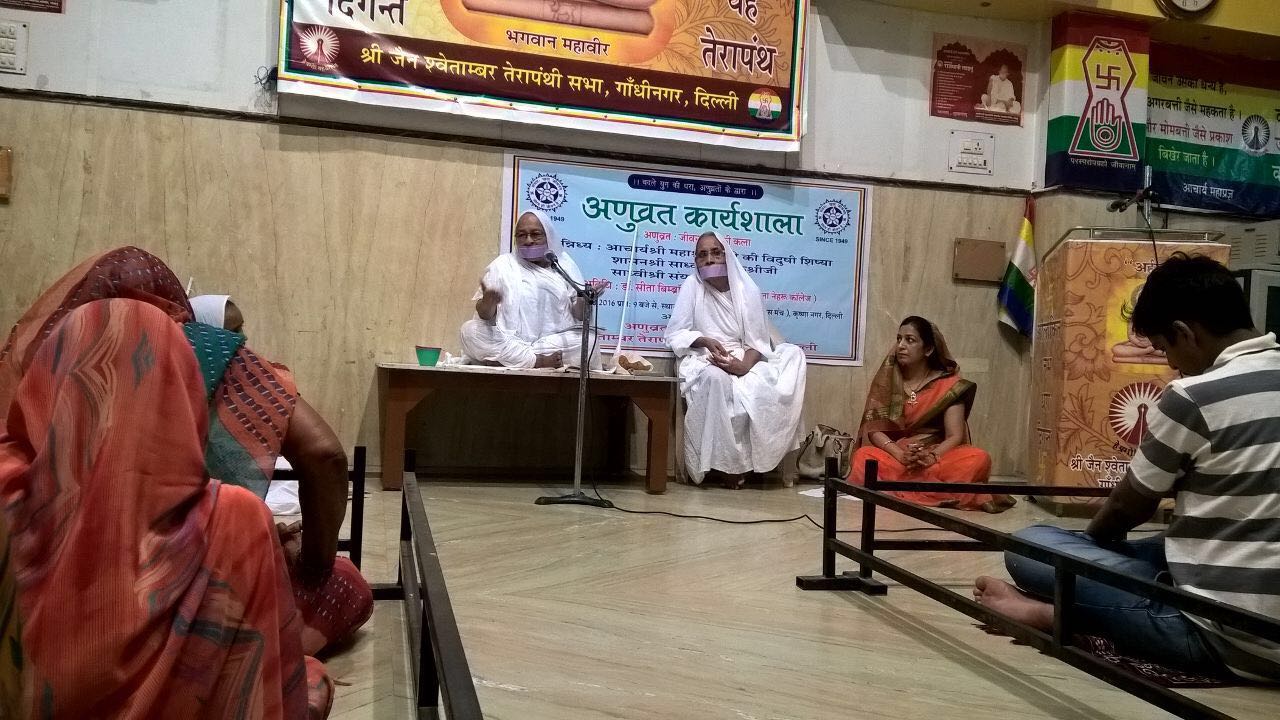 Anuvrat Workshop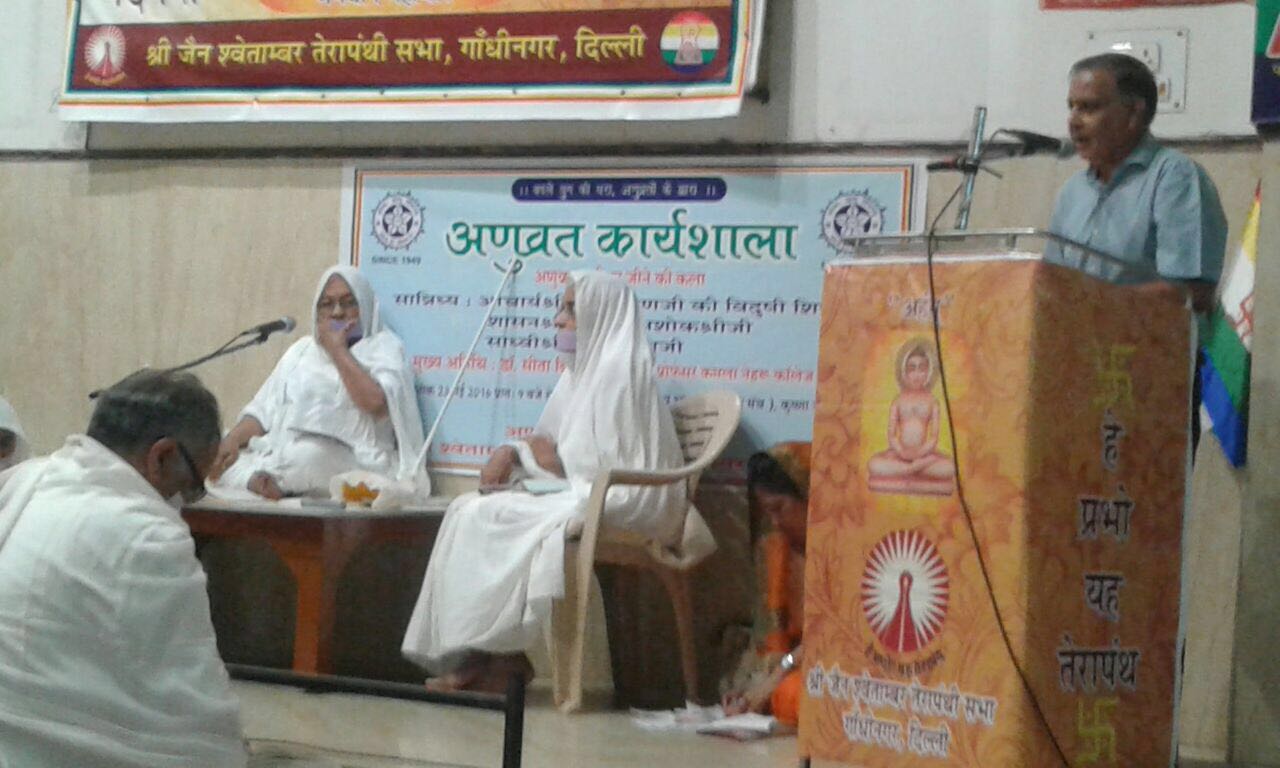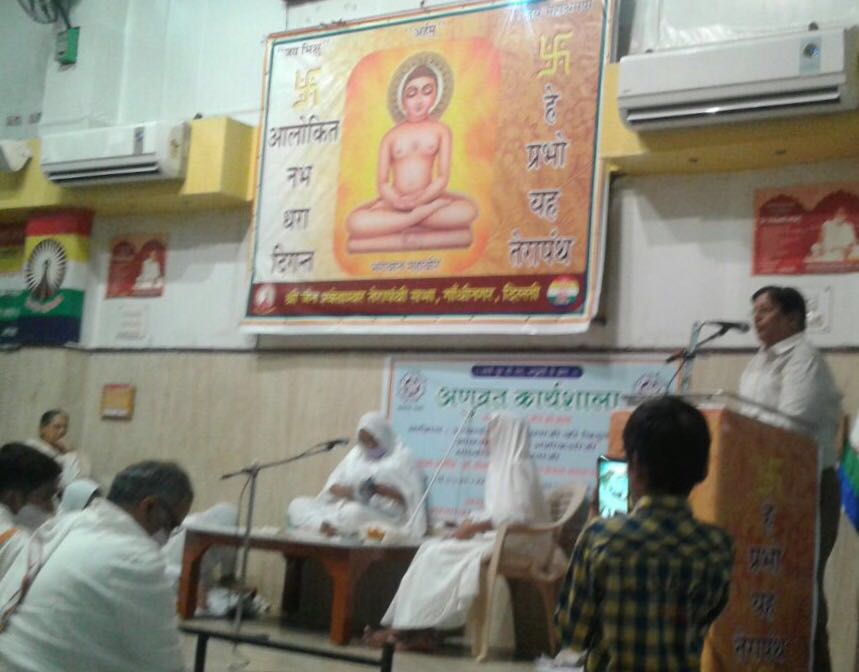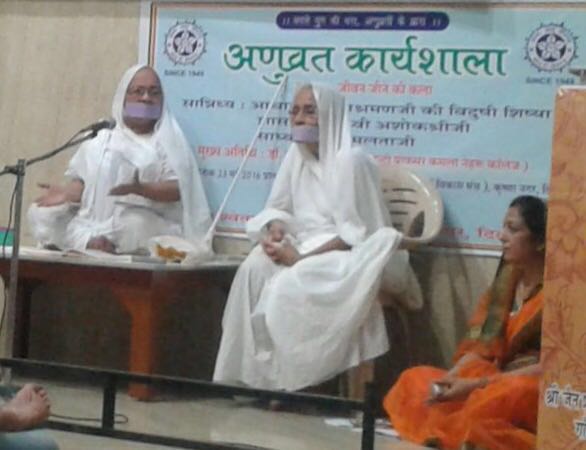 Sadhvi Ashok Shree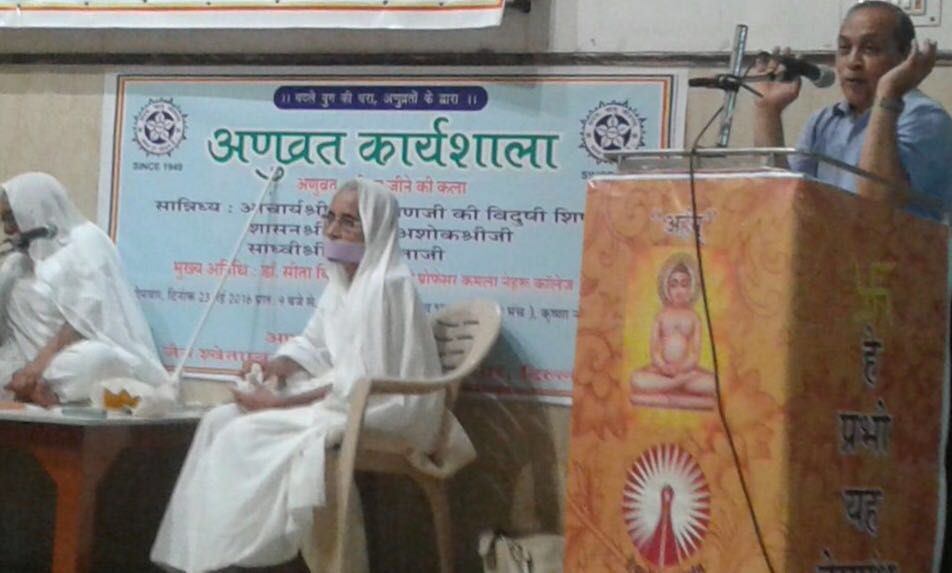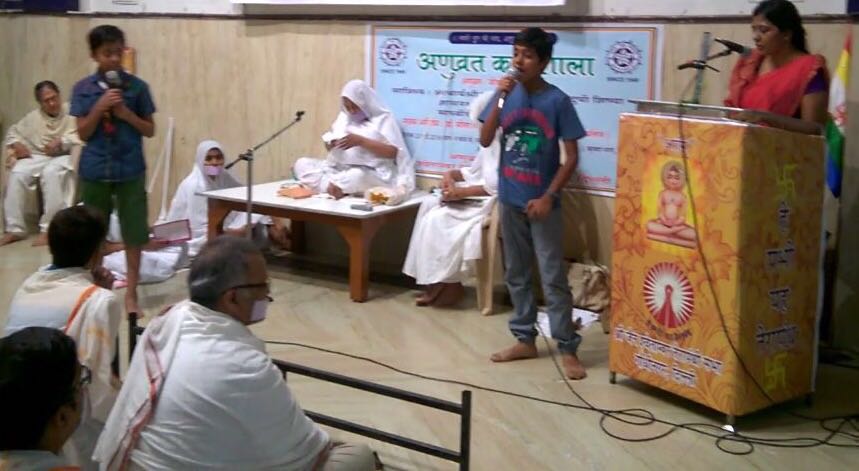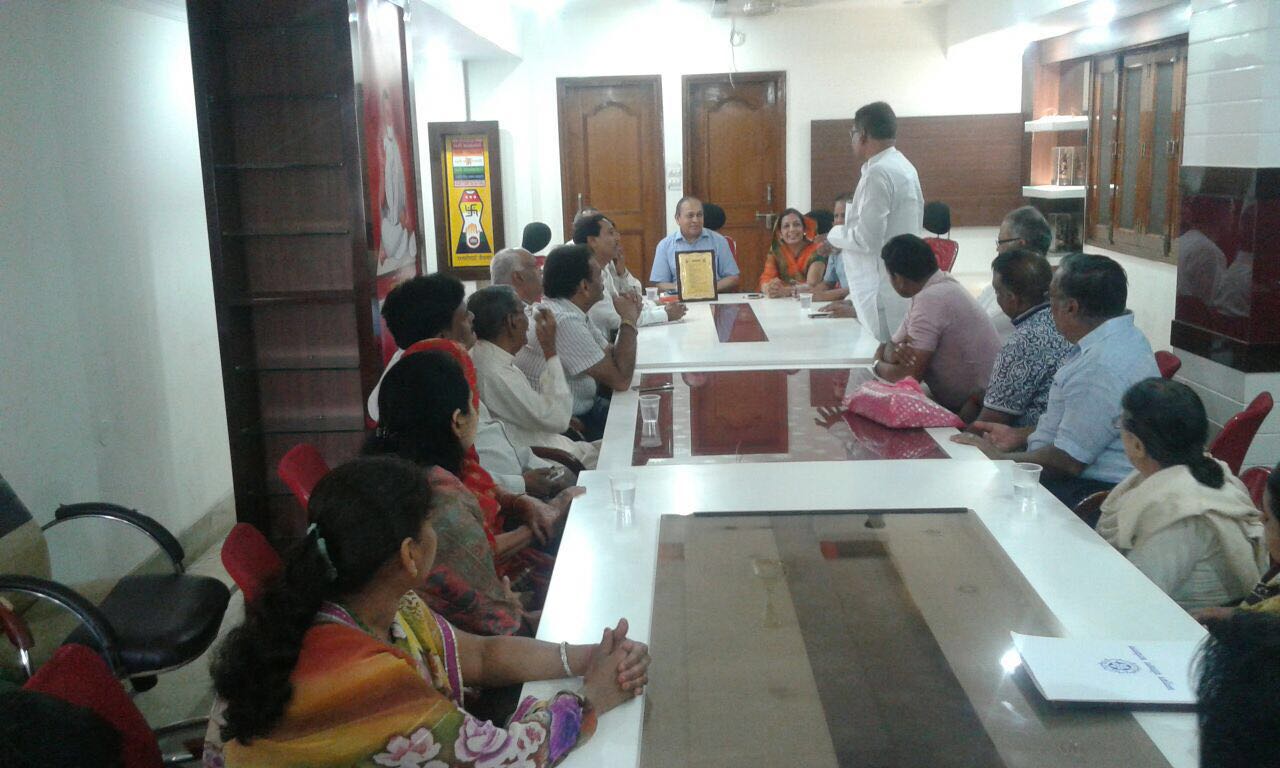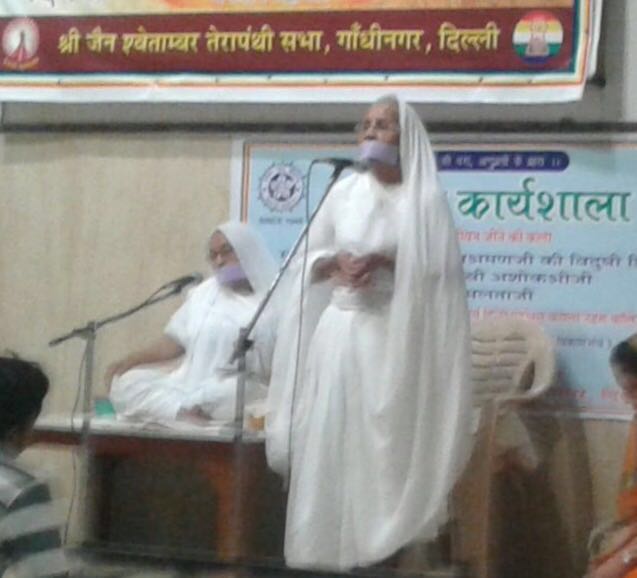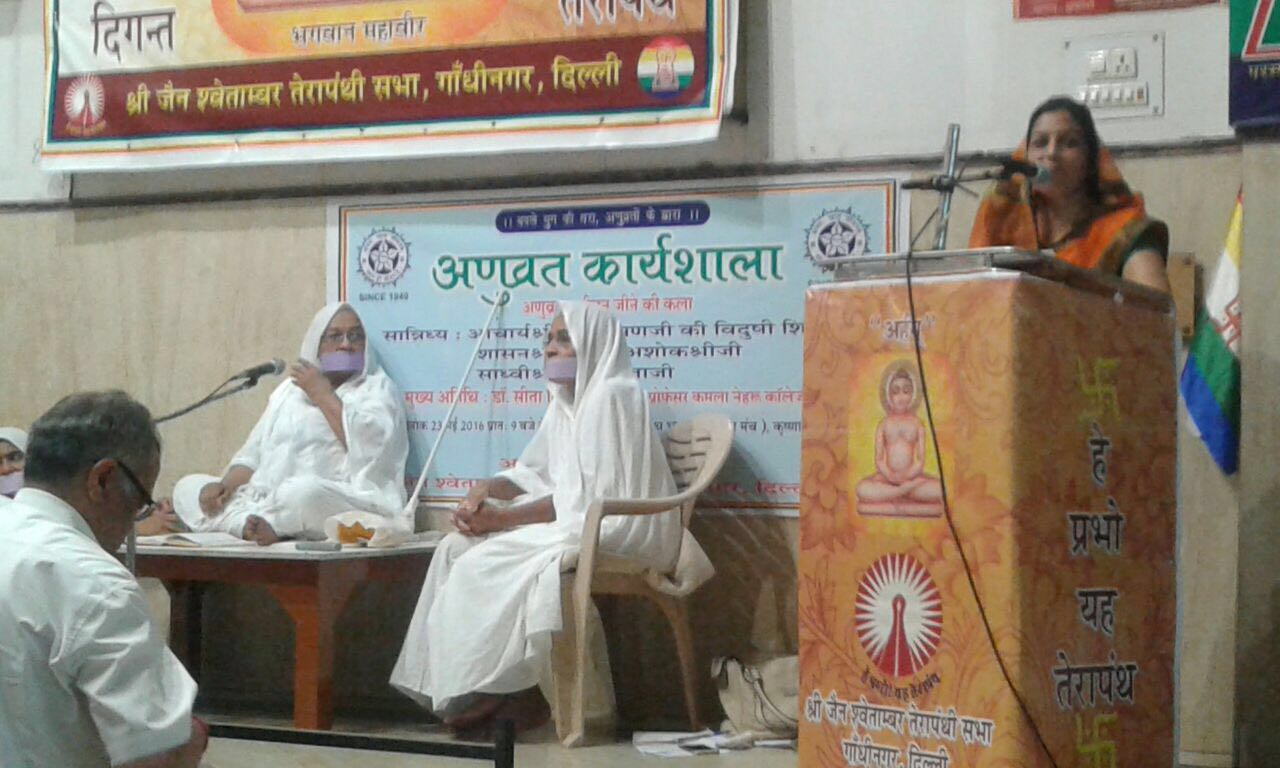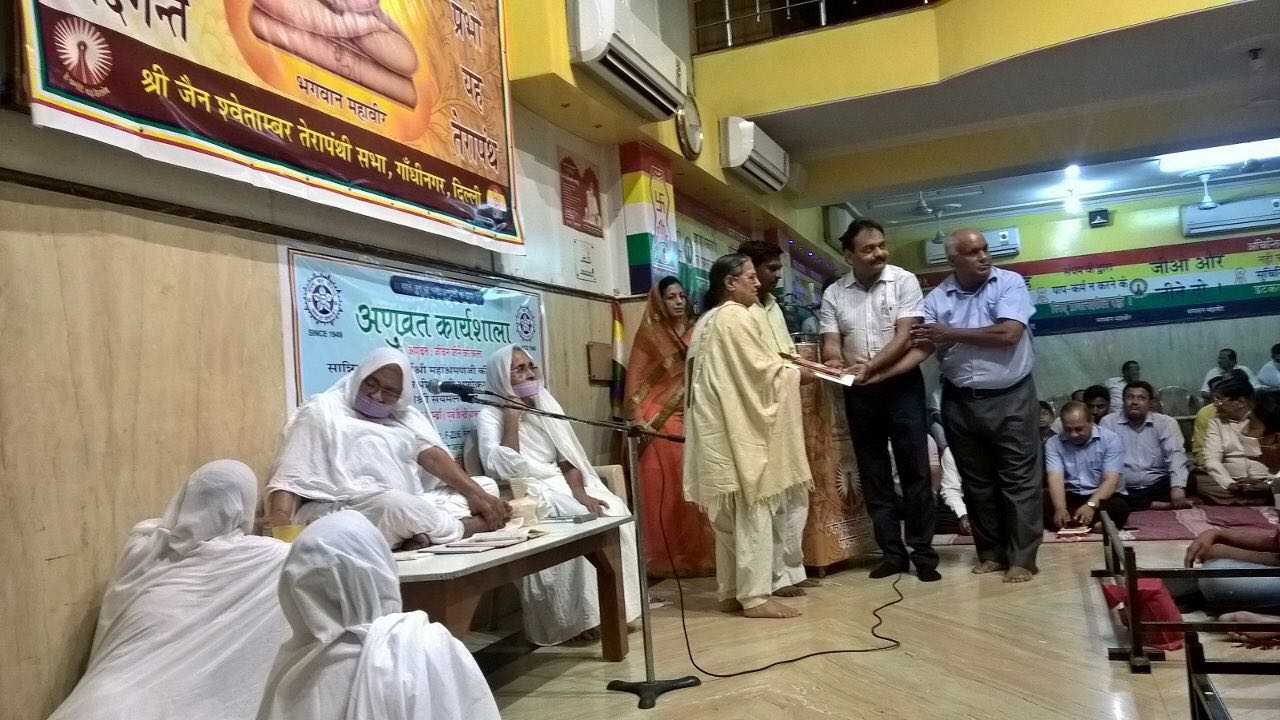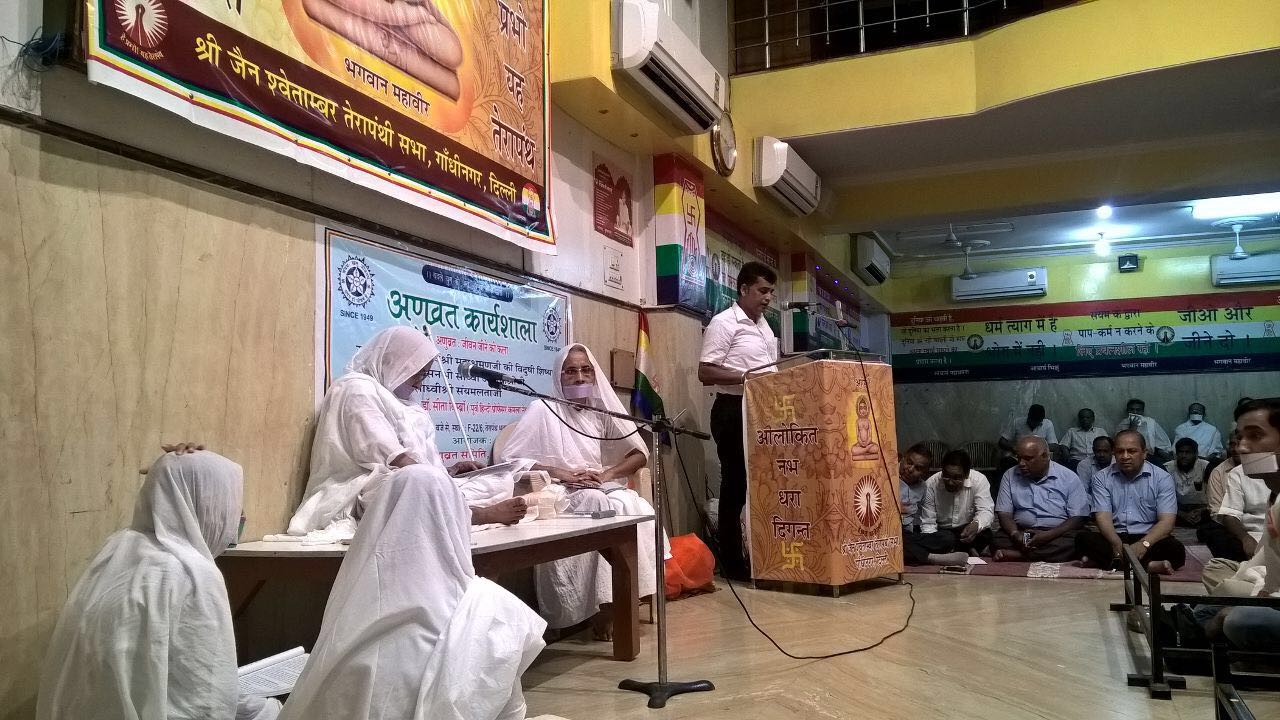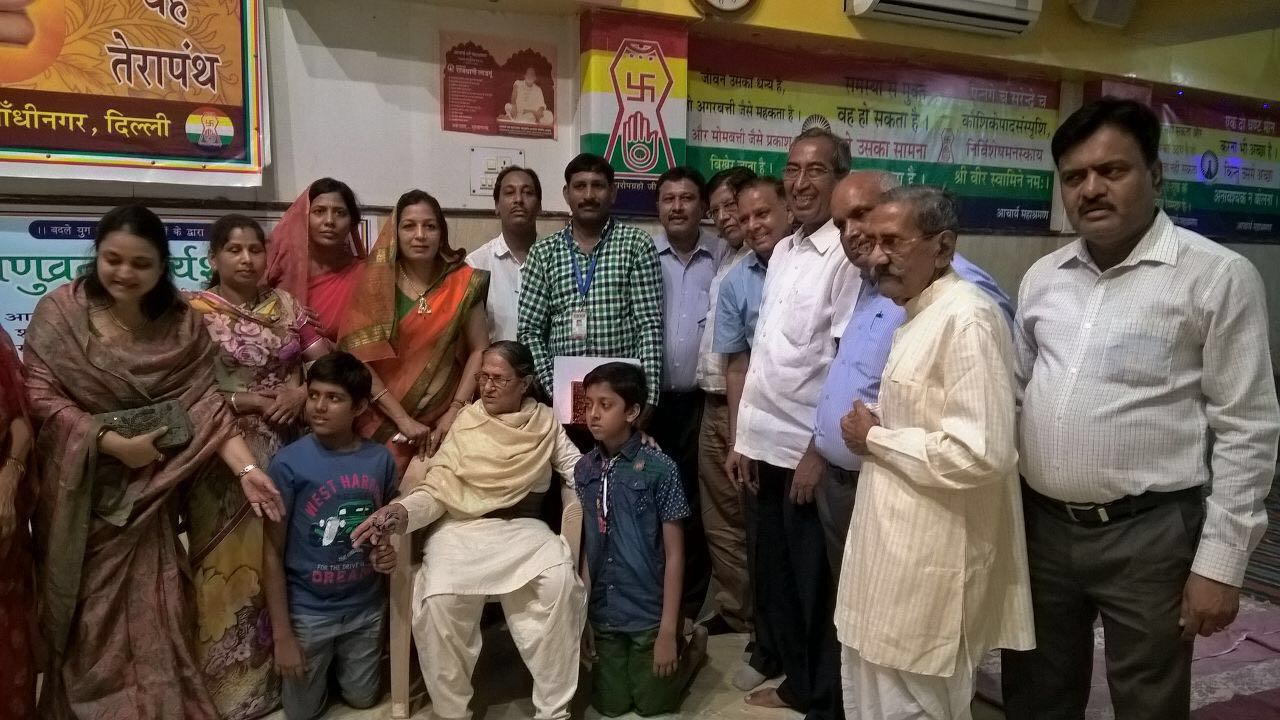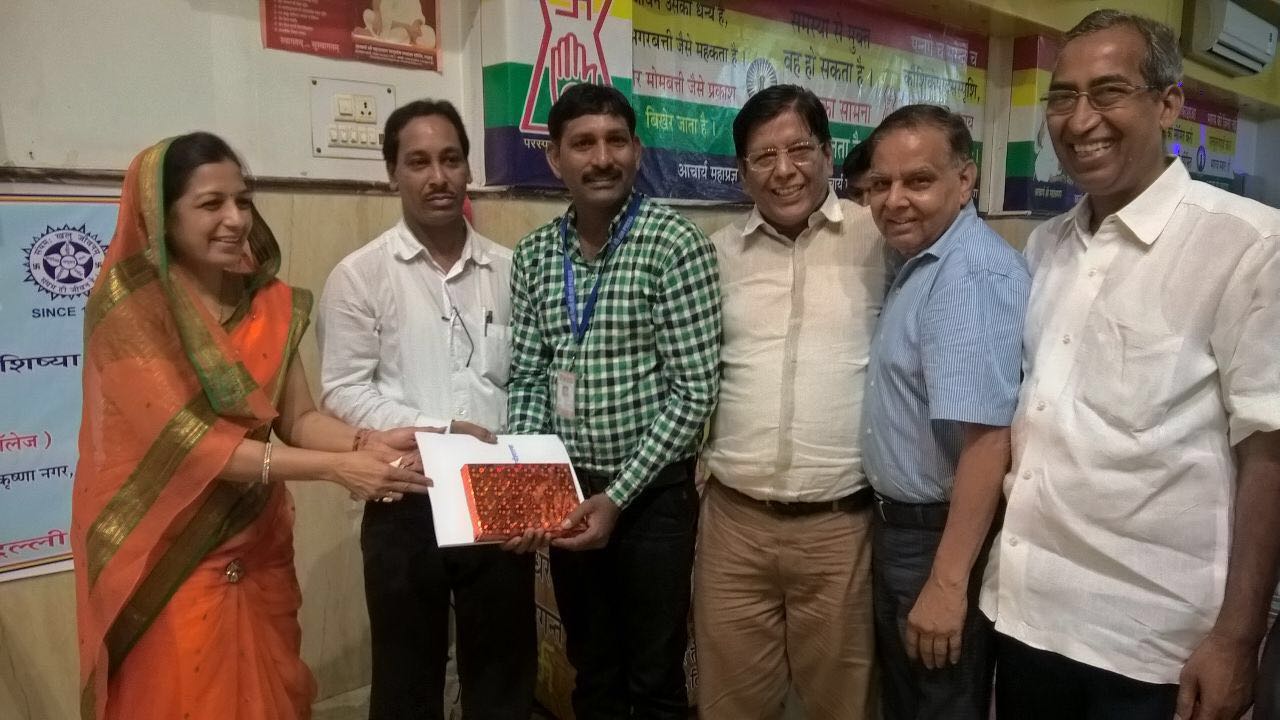 Anuvrat Karyashala