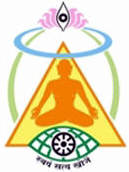 Preksha Meditation
---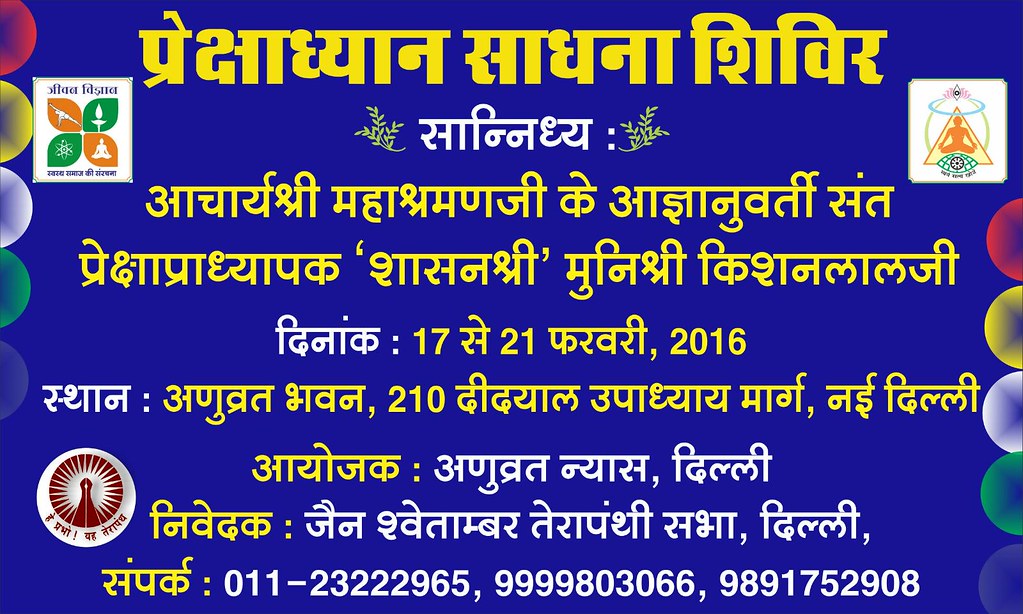 Preksha Camp
(Held under the guidance of Muni Shri Kishanlal ji and blessing from Acharya Shree Mahashraman ji)
17th to 21st February, 2016
Anuvrat Bhawan, ITO, Delhi
The daily timing of the Preksha Dhyan Camp (February 17-21, 2016, in Delhi) will be: 7 am to 5pm every day.
Charges for Camp: Rs 500/- per person.
Facility for stay can be provided - please request in advance on given number.
Dormitory bed = Rs 350/- per person per day.
Room charges (per room per day):
1. Room with 2 Beds: Rs 1500/- per room per day
2. Room with 3 Beds: Rs 1800/- per room per day
3. Room with 4 Beds: Rs 2100/- per room per day
For more details, please contact - 011-23222965; 99998-03066; 98917-52908